More than six years have passed since the Atlanta Falcons suffered a heartbreaking loss to the New England Patriots in Super Bowl LI.
Throughout those years, Falcons fans have been subjected to more than their fair share of "28-3" jokes. The two numbers represent the score after Atlanta jumped out to a first half lead.
After putting 28 points on the scoreboard, the Falcons never scored again and the Patriots ultimately won 34-28 in overtime.
CLICK HERE FOR MORE SPORTS COVERAGE ON FOXNEWS.COM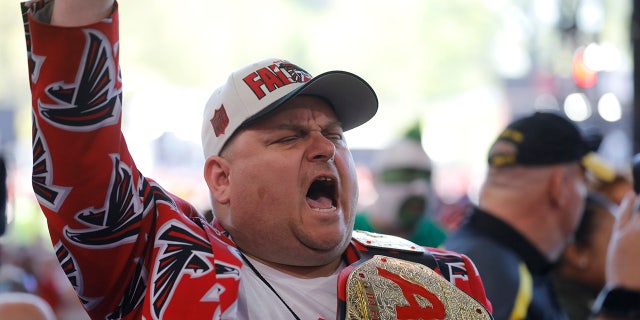 Over the past several NFL seasons, some of the jokes about the Super Bowl have been inspired. But, much of the commentary has grown tired or been flat out corny.
The constant barrage of jokes has inevitably helped Falcons fans develop a thick skin, especially considering the team's recent struggles on the football field.
2023 NFL DRAFT: FALCONS TAKE CONSENSUS TOP RUNNING BACK BIJAN ROBINSON OFF BOARD AT NO. 8
A Falcons fan had the opportunity to go on stage and announce one of the team's draft picks, and he was determined to not be derailed by a "28-3" heckler.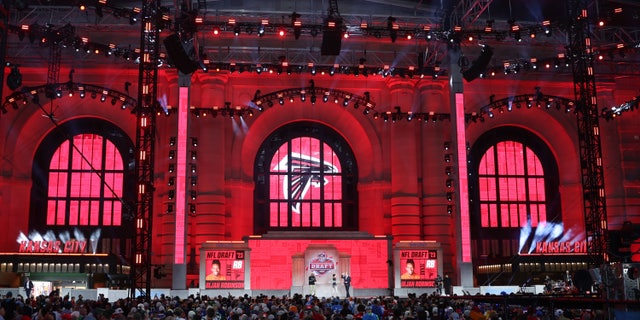 The fan announced that the Falcons selected former Alabama safety DeMarcco Hellams with their seventh-round pick.
But right before he walked off the stage, he issued the perfect response to the person in the crowd who brought up the joke.
"28-3… Good one, we've heard that before," he noted.
One thing that would likely help silence the jokesters is the Falcons winning a Super Bowl – or two. 
Until then, shrugging off the critics, especially those who lack any shred of originality, in one of the most hilarious ways possible is probably the best course of action.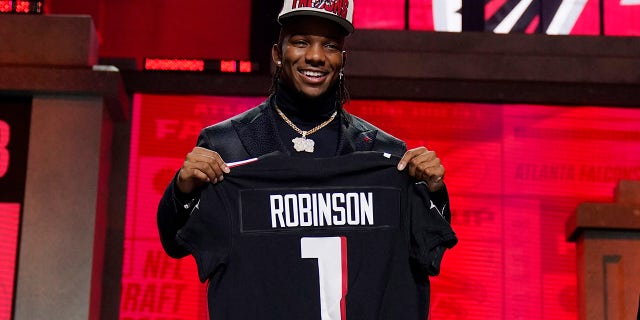 Earlier in the draft, the Falcons added to their running backs room by taking Bijan Robinson with the No. 8 overall pick.
CLICK HERE TO GET THE FOX NEWS APP
Aside from Robinson and Hellams, the Falcons drafted offensive lineman Matthew Bergeron out of Syracuse, edge rusher Zach Harrison from Ohio State, Clark Phillips III out of Utah, and offensive guard Jovaughn Gwyn.