New York Yankees infielder Anthony Volpe was in the midst of a strange moment during the team's 6-3 win over the Colorado Rockies at Coors Field on Saturday night.
Volpe was getting locked in and ready for the bottom of the eighth inning when a fan rushed toward the infield from left field and got close enough to the young shortstop to toss a shirt at him. The fan appeared to want to hand the shirt to Volpe as he moved away.
CLICK HERE FOR MORE SPORTS COVERAGE ON FOXNEWS.COM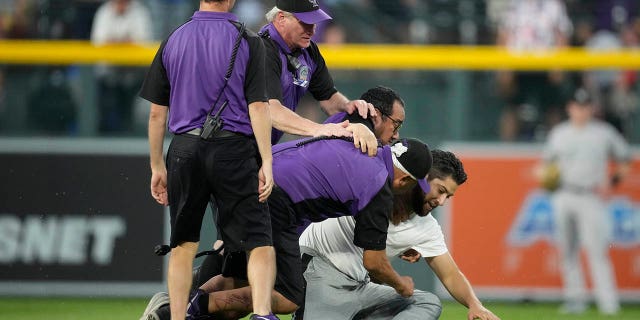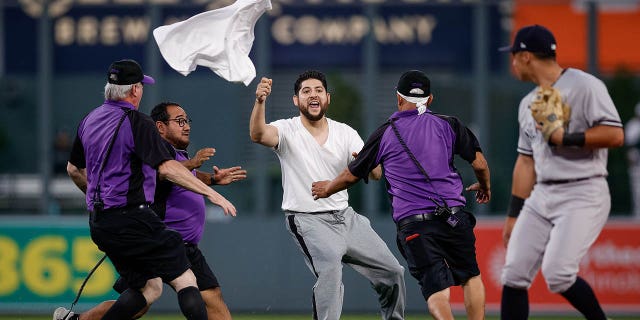 The fan was tackled by security.
"I was pretty startled by it all. He was saying something, but I couldn't hear what he was saying," Volpe said after the game. "I thought the stadium security did a really good job."
Yankees manager Aaron Boone said it looked like the man was angry.
METS' BRETT BATY MISSES EASY POP UP AT CRUCIAL MOMENT, DODGERS PILE ON TO SECURE WIN
"Usually it is just some drunk idiot running out having fun on a bet," Boone said. "He looked like he was mad at something."
Volpe finished the game 0-for-3 with a run scored and a walk.
Giancarlo Stanton homered for the fourth time in as many games and reached the 1,000-career RBI mark in the win. The home run capped a five-running second inning and helped the Bronx Bombers to the win.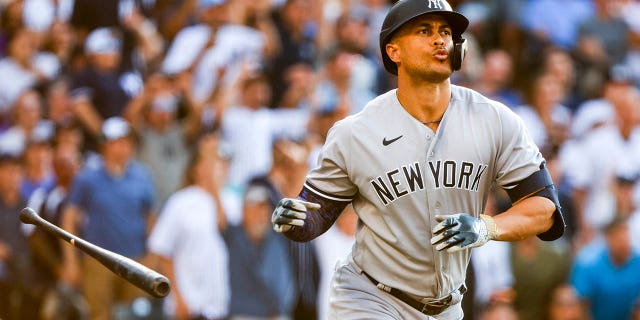 "He's definitely swinging better," Boone said. "Most of us in this room have seen him dialed in, so I don't want to say he's there because that's a different level. But I feel like the last 10 days, two weeks, he definitely continues to move in the right direction."
CLICK HERE TO GET THE FOX NEWS APP
New York moved to 50-43 with the win and Colorado fell to 35-58.
The Associated Press contributed to this report.