The Ohio State football program has produced some of the top quarterbacks in the nation over the years. 
Two years ago, the Chicago Bears used a first-round pick on Justin Fields. Last month, the Houston Texans selected former Buckeyes quarterback C.J. Stroud at the No. 2 overall spot. 
Ohio State has managed to stay relevant in the fast-changing college football landscape, partly by ensuring there is depth on the roster at the quarterback position.
However, the Buckeyes roster-building philosophy did not seem to sit well with Stroud.
CLICK HERE FOR MORE SPORTS COVERAGE ON FOXNEWS.COM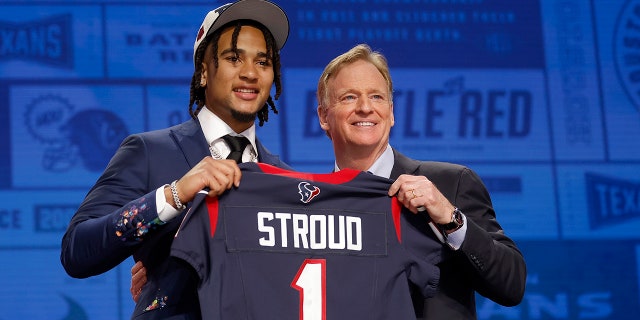 During the latest episode of "The Beltway Boyz" podcast, Stroud voiced his displeasure about the program's decision to bring in quarterback prospect Quinn Ewers in 2021.
Stroud said Ewers' arrival in Columbus left him feeling "disrespected."
TEXANS' NEW QUARTERBACK CJ STROUD CLAPS BACK AT DOUBTERS: 'I KNOW THE FILM SPEAKS FOR ITSELF
While Stroud is widely expected to be the Texans' starter in Week 1, he does have familiarity with competing for the starting position.
He sat behind Fields during the 2020 season. The next year, he won the starting job over Jack Miller III and Kyle McCord. He also held off Ewers in training camp.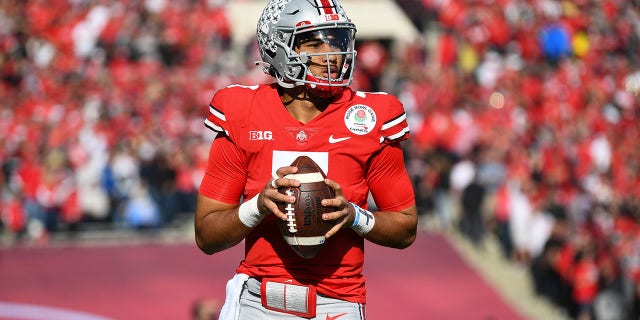 "They brought someone else in — Quinn Ewers, the Texas quarterback. He was the No. 1 player, I think, ever ranked out of high school. They brought him in like a week into fall camp, which is training camp for us. I kind of felt disrespected. I didn't like that," Stroud said.
Stroud seems to want to use the competition with Ewers as motivation as he begins his NFL career.
Prior to the draft, Stroud shrugged off doubters who began to question whether he would be successful at the professional level after he produced low S2 Cognitive test scores.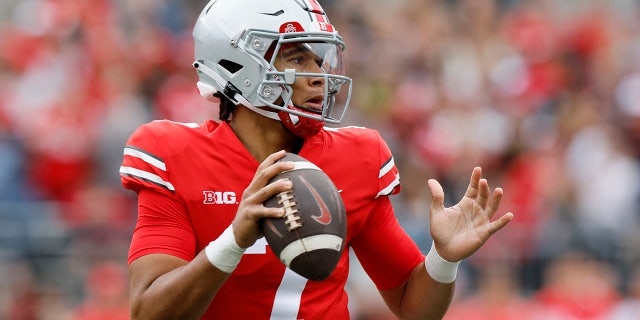 Teams throughout the league used to routinely use the Wonderlic Test to assess the competence in decision-making of NFL prospects. That test was recently replaced with the S2 test.
CLICK HERE TO GET THE FOX NEWS APP
Stroud had a score of 18%, which was the lowest of all the top quarterback prospects. According to The Athletic, Bryce Young scored the highest at 98%.