Democrats were staunch opponents of former President Donald Trump's deployment of U.S. soldiers to the Southern border in 2018 to counter caravans of migrants attempting to enter the country illegally.
President Biden, however, has taken similar steps, approving a decision this week to send 1,500 active duty soldiers to the border in addition to the already 2,500 National Guard soldiers the Department of Homeland Security says are already deployed there.
The news, which broke Tuesday afternoon, has left Democrats in an awkward position and with party leadership staying largely silent on the issue. Fox News Digital reached out to House Minority Leader Hakeem Jeffries and Senate Majority Leader Chuck Schumer about the deployment but did not immediately receive responses.
WATCH: KARINE JEAN-PIERRE GETS AGITATED WHEN PRESSED ON HER CLAIM ILLEGAL IMMIGRATION IS DOWN 90% UNDER BIDEN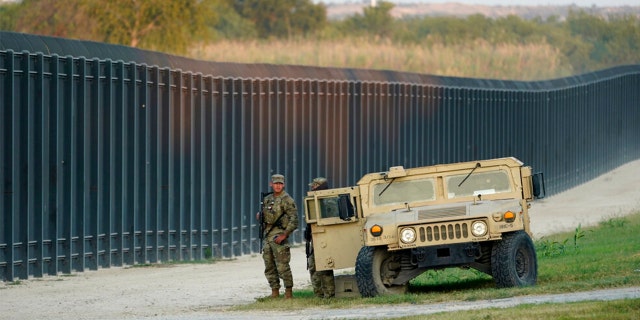 The silence runs in stark contrast to Democrats' sharp condemnation of the Trump administration sending more than 5,000 active-duty soldiers to the border in October 2018. More than 100 Democratic members of Congress, including Jeffries, sent a letter to then-Defense Secretary James Mattis opposing the deployment, and accusing Trump of exploiting the migrants attempting to enter the country.
Biden's decision to send the troops comes amid concerns that tens of thousands of migrants will surge into the country once Title 42 is lifted, sources told Fox earlier Tuesday.
Title 42 currently allows for the rapid removal of migrants encountered at the border due to the ongoing COVID-19 pandemic, but not all who enter illegally have been returned via the order. The Biden administration has been pushing to end the order since last year.
WHITE HOUSE AVOIDS MENTIONING TEXAS MURDER FUGITIVE IS A PREVIOUSLY DEPORTED ILLEGAL IMMIGRANT
The U.S. soldiers will come from a variety of active duty Army units and will serve for 90 days in mostly administrative and transport roles to free up law enforcement and Border Patrol, according to two senior U.S. officials familiar with the deliberations. 
According to the sources, the soldiers would be armed for self-defense but would not be assisting law enforcement. 
White House press secretary Karine Jean-Pierre reiterated this point during the daily press briefing, telling reporters the soldiers would not be interacting with any migrants and would be relegated to transportation and administrative roles in order to free up law enforcement personnel.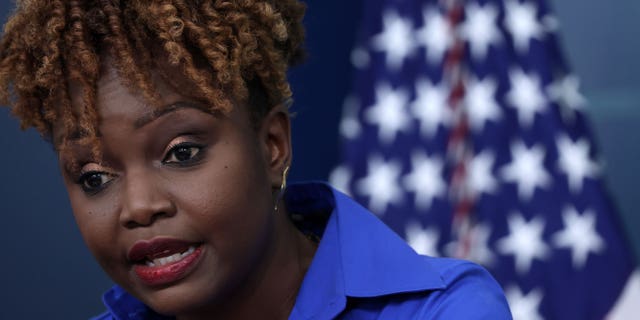 CLICK HERE TO GET THE FOX NEWS APP
Fox News' Jennifer Griffin, Liz Friden and Chris Pandolfo contributed to this report.