A man in Florida was charged with attempted murder after he allegedly randomly stabbed a gas station employee.
The Davenport Police Department said that Marc Caseaf Tucker allegedly walked into the RaceTrac convenience store at a gas station on May 8 and began looking at items and eventually used the restroom, according to FOX 13.
When asked by a clerk if he needed help, Tucker declined. But as the female clerk stocked merchandise, Tucker allegedly stabbed her from behind and hit her on the side and in the back, according to police.
Police said the victim was able to escape, but eventually fell to the floor. Tucker allegedly stabbed her in the chest several more times after she fell.
FLORIDA PARENT SEEN HITTING SCHOOL EMPLOYEE AFTER CHILD WAS SUSPENDED FROM BUS: POLICE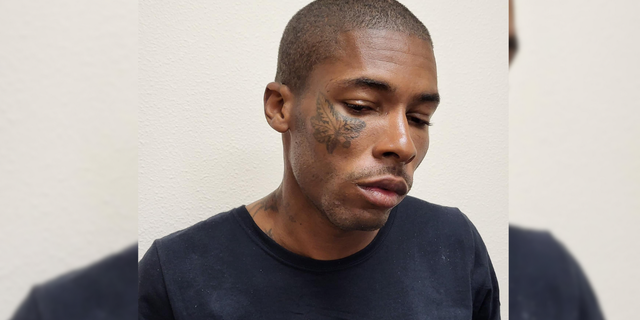 When the victim escaped again, Tucker allegedly ran into the woods.
The other clerks inside the store didn't see the attack happen, but heard the victim scream and saw Tucker running, officials said.
In total, the victim was stabbed nine times and was taken to a local hospital.
Police said Tucker is homeless and has multiple arrests that date back to 2013 and include assault, resisting an officer, domestic violence, thef and battery.
Tucker was released in January from the Florida State Prison System after he served less than a year out of a 20-month prison sentence for multiple counts of battery on a law enforcement officer. 
MAN ARRESTED AFTER POLICE FIND MOTHER'S DECAYING BODY IN HIS HOME AFTER SHE FILED NO-CONTACT ORDER AGAINST HIM
More recently, Tucker was arrested for allegedly trespassing and was released on April 11 from the Polk County Jail.
Davenport Police Chief Steve Parker said the attack was completely unprovoked.
CLICK HERE TO GET THE FOX NEWS APP
"This was simply an unprovoked, random attack for no apparent reason other than the suspect, Marc Tucker, committing an evil act. The fact that the store clerk resisted and fought her attacker certainly facilitated her survival. We are praying for a quick recovery of the store clerk, and will do all we can to ensure Mr. Tucker is held accountable for his senseless actions," Parker said.