Florida authorities say they have arrested two teenage girls for allegedly writing a shooting threat in a middle school bathroom on Thursday.
Lake County Sheriff's Department said two 13-year-old girls were arrested at Tavares Middle School over the incident.
A middle school student initially reported the graffiti to the school resource deputy. The writing read: "School Shooting Friday @ 2:00".
"EVERYBODY IS DEAD!" the threat added.
FLORIDA COURT ISSUES SUMMONS IN DISNEY LAWSUIT AGAINST RON DESANTIS WHILE HE IS IN ISRAEL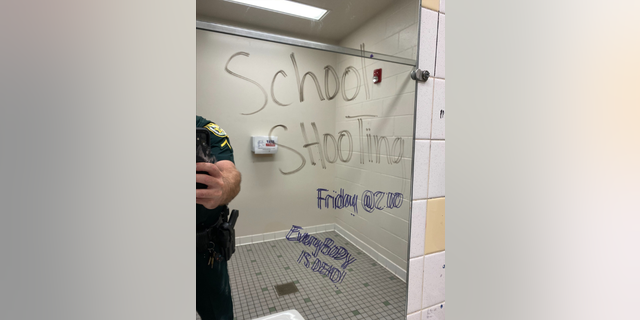 The school resource deputy quickly found the suspects. One girl admitted to writing the threat and named the other student involved.
Officers were also able to find the markers that the girls allegedly wrote the threats with.
"When deputies searched their backpacks, each one had markers that matched the writing on the mirror," the sheriff's department wrote on Facebook.
WIFE OF FLORIDA MAN DISMEMBERED AFTER DELIVERING UBER EATS SENDS MESSAGE TO ACCUSED KILLER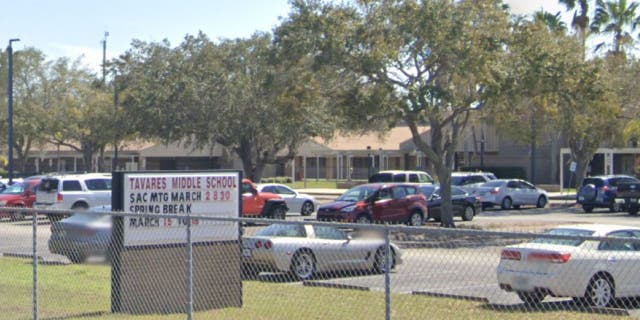 Both of the girls were transported to Lake County Detention Center after their arrests.
Fox News Digital reached out to Tavares Middle School for a statement, but has not heard back.
CLICK HERE TO GET THE FOX NEWS APP
Lake County Sheriff's Department is currently investigating the case. No other details about the incident were immediately available.