Former Biden campaign advisor Cristóbal Alex pushed back against claims that the president's age should be an issue for the 2024 election, claiming Biden runs circles around his staff.
Alex appeared on a panel for MSNBC's "The ReidOut" Tuesday to discuss the announcement video for Biden's re-election campaign released early that morning. Though the panel was largely optimistic about the announcement, host Joy Reid pointed out recent polling that suggests apprehension regarding the octogenarian.
"There is polling that shows people are really uncomfortable with Biden's age," Reid said. "According to NBC poll, 70% of Americans, including 51% of Democrats, believe Biden shouldn't run for president, and age, for 48%, is a major reason. And the people out there who seem to be the most motivated are the youngest voters. Gen Z and Millennials. Is that an issue for Biden?"
"No, it's not," Alex replied.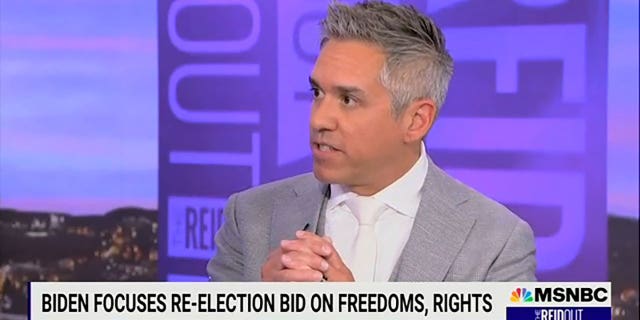 DEMOCRATS 'RELUCTANTLY' SUPPORTING BIDEN BECAUSE THERE'S 'NO OTHER CHOICE': REPORT 
He continued, "I'll start with personal experience. I worked close with the president on the last election campaign that he won and I will tell you, having traveled with him, and Mike knows this well, he runs his staff ragged. He's up earlier than we are, working harder than we are. He's on the run. It's exhausting to campaign with him, and that's how he is every single day. Knowing him, I'm not worried at all about the age, especially when you compare him to Donald Trump, who is a little younger than he is, but way out of shape. It's not something that I'm worried about."
President Biden is currently the oldest person to serve in the office at 80-years-old. If he were to win a second term, he would end hs presidency at 86-years-old.
Biden's age and health have been frequent discussion topics for whether he should seek a second term. Recently, mainstream media outlets and pundits have expressed doubts over Biden's performance as the 2024 election comes closer.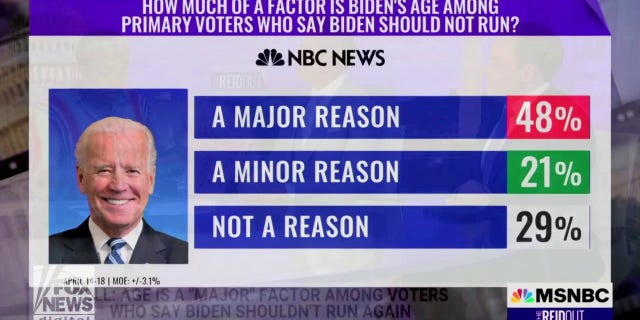 The New York Times admitted in an editorial piece on Saturday that Biden, who turns 81 on November 20, should "take voters' concerns about age seriously" ahead of his campaign announcement. ABC's Terry Moran similarly remarked on Americans' issues with "an 81-year-old" running for president.
NEW YORK TIMES ADMITS BIDEN SHOULD TAKE 'CONCERNS ABOUT HIS AGE SERIOUSLY' 
"My own sense is that most Americans don't want to vote for an 81-year-old running for president, neither do they really want to vote for a 77-year-old running for president," Moran said. "They'd like to go to the next generation. And I think part of the modesty is the Biden White House operation aware that people are uneasy with his age."
White House staffers, however, have dismissed concerns about Biden's age in the past. Press secretary Karine Jean-Pierre previously laughed off the question during an interview on CNN back in June.
"That is not a question that we should be even asking," Jean-Pierre told Don Lemon. "Just look at the work he does. And look how he's delivering for the American public."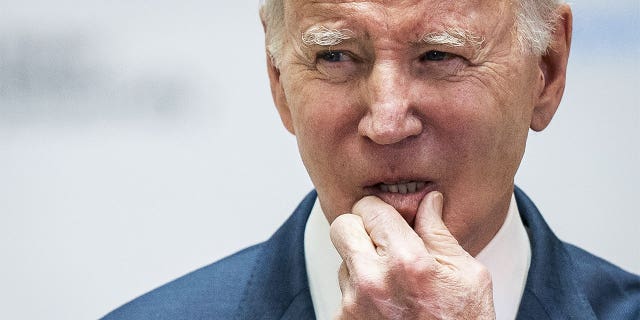 "I can't even keep up with him!" she claimed.
CLICK HERE TO GET THE FOX NEWS APP
Meanwhile, Biden admitted in October during an MSNBC interview that it was "totally legitimate" to be concerned about his age.