Ben DiNucci played in three games with the Dallas Cowboys, and his receiving corps when he was under center was one of the best in the league.
He was throwing to Amari Cooper, CeeDee Lamb and Michael Gallup, who combined for 2,892 receiving yards that year.
Cooper is a four-time Pro Bowler, and Lamb has made it in each of his last two seasons; and now, DiNucci is under center for the XFL's Seattle Sea Dragons.
CLICK HERE FOR MORE SPORTS COVERAGE ON FOXNEWS.COM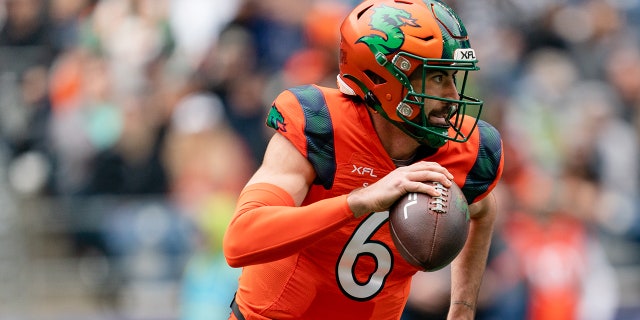 Sure, he's throwing to Josh Gordon, who could have had a dominant NFL career were it not for drug problems, but stats show he's not even the best receiver on that team.
However, DiNucci still says the receiving room of Gordon, XFL leading receiver Jahcour Pearson and Blake Jackson is "the best" he's ever been in.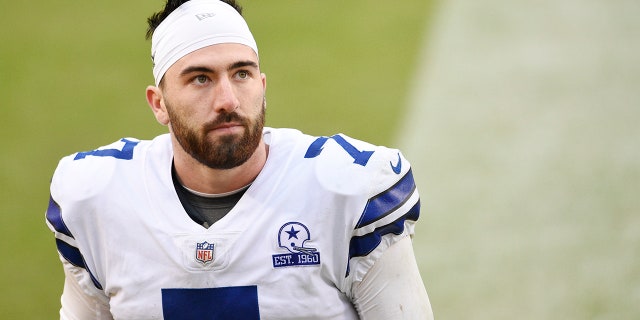 "Head-to-toe, this is probably the best receiver room I've been in," DiNucci said via ESPN. "It's just a group of guys that come to work every single day, wanting to get better, asking questions. Everyone kind of comes together for a common goal in the locker room."
DiNucci was one of four quarterbacks to start a game for the Cowboys that year – starter Dak Prescott broke his ankle, Andy Dalton got COVID, and it was DiNucci and Garrett Gilbert who each started a game.
This past season, Lamb and Cooper combined for 2,519 receiving yards and 18 total touchdowns with the Cowboys and Cleveland Browns, respectively.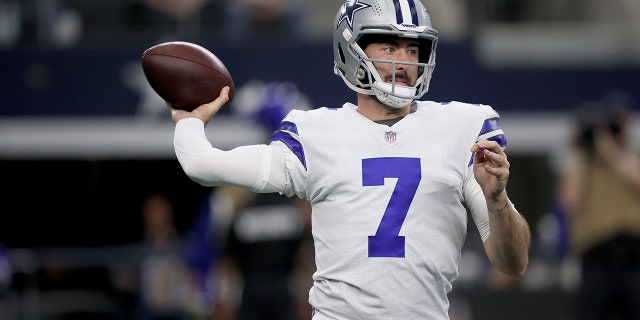 CLICK HERE TO GET THE FOX NEWS APP
DiNucci was ultimately waived by the Cowboys before the 2022 season before he joined the XFL.