Texas Army base Fort Hood officially has a new name.
On Tuesday, the U.S. Army formally changed the name of the base, once named after a Confederate general, to Fort Cavazos in honor of Gen. Richard Edward Cavazos, a four-star general who fought in both the Korean and Vietnam wars.
The change is one of nine U.S. Army installations the Department of Defense previously announced it would rename as part of an effort to remove Confederate-affiliated names, symbols, displays, monuments and paraphernalia.
"We are proud to be renaming Fort Hood as Fort Cavazos in recognition of an outstanding American hero, a veteran of the Korea and Vietnam wars and the first Hispanic to reach the rank of four-star general in our Army," Lt. Gen. Sean Bernabe, III Armored Corps Commanding General said in a press release.
THE ARMY IS SCRAPPING FORT HOOD. HERE'S WHO IT'LL BE RENAMED AFTER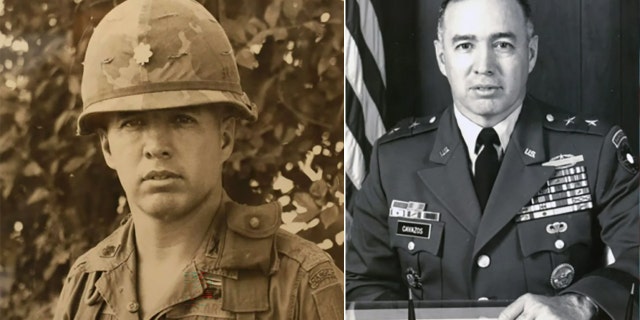 Bernabe added: "General Cavazos' combat-proven leadership, his moral character and his loyalty to his Soldiers and their families made him the fearless yet respected and influential leader that he was during the time he served, and beyond. We are ready and excited to be part of such a momentous part of history, while we honor a leader who we all admire."
Born on Jan. 31, 1929, Cavazos grew up in Kingsville, Texas. His passion to serve was seen early, and he enrolled in the ROTC program at Texas Technical University right out of high school.
He was commissioned into the Army immediately after he graduated in 1951.
Cavazos was soon shipped to Korea, where he served as platoon leader of E Company, 2nd Battalion, 65th Infantry Regiment.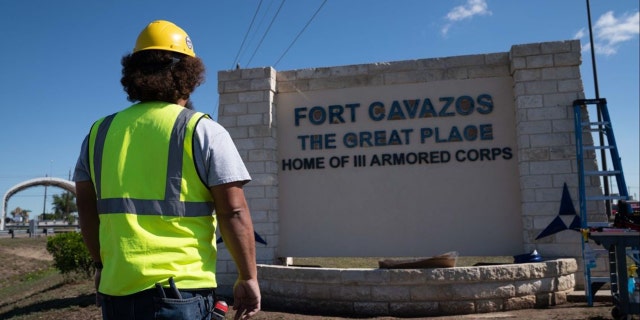 During the Korean War, Cavazos was awarded both the Silver Star and the Distinguished Service Cross — the second-highest military honor for valor.
By the end of the war, Cavazos was awarded a second Distinguished Service Cross. By the end of his career, he had also received two Legions of Merit, five Bronze Stars and a Purple Heart. He received more than 29 combat awards.
"I think that's a wonderful tribute," retired Army Lt. Gen. Robert T. Clark told Fox News last year, when the change was first announced. "He would be very humbled at the very idea of that."
DEFENSE SECRETARY AUSTIN ORDERS RENAMING OF MILITARY BASES WITH CONFEDERATE TIES
Retired Army Lt. Gen. Richard Graves told Fox News that Cavazos was perhaps best known for his benevolence and for prioritizing the well-being of his troops.
"He was very concerned about the welfare of his soldiers," Graves said in Oct. 2022. "That was his biggest thing."
Cavazos served 33 years in the Army, retiring in 1984. He died in 2017 due to complications from Alzheimer's disease.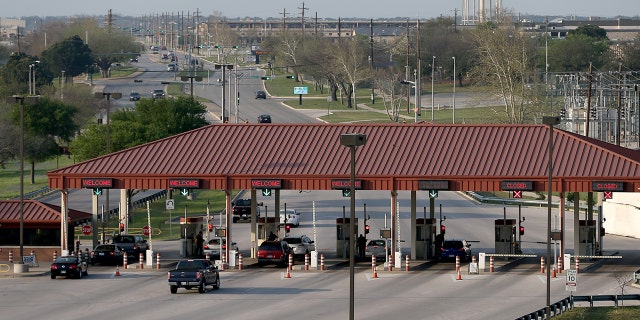 He is buried at San Antonio's Fort Sam Houston National Cemetery, the Army said.
The Texas base was initially named after John Bell Hood, who fought for the Confederacy. In 2021, Congress authorized a commission to locate references to the Confederacy so that they could be renamed. Fort Hood was on a list of 1,100 found references.
On Dec. 18, 2022, the DOD begin renaming hundreds of streets, buildings and other assets with direct or veiled references to the Confederacy.
CLICK HERE TO GET THE FOX NEWS APP
Per the commission's report, Fort Benning will be named Fort Moore; Fort Polk will be renamed Fort Johnson; Fort Bragg will become Fort Liberty; Fort Gordon will become Fort Eisenhower; Fort Lee will become Fort Gregg-Adams; Fort Pickett will become Fort Barfoot; and Fort Rucker will be renamed to Fort Novosel.
The estimated cost of changing the references is more than $60 million.
Fox News Gabrielle Reyes and Sarah Rumpf contributed to this report.