A CNN reporter touted New York's ban on natural gas was backed up by science, in a Wednesday report.
Governor Kathy Hochul and the Democratic state legislature approved a budget this week making New York the first state in the nation to ban natural gas and fossil fuels in new buildings.
CNN's chief climate correspondent Bill Weir argued it was indisputable that gas stoves were contributing to climate change.
"There is no doubt, the science is showing us that those choices [gas stoves] are heating up the planet at sort of a scary rate. All put together, buildings account for about 20% of carbon— planet-cooking carbon pollution as well," Weir reported.
GAS STOVE BAN 'ON THE TABLE' FOR FEDERAL AGENCY: REPORTS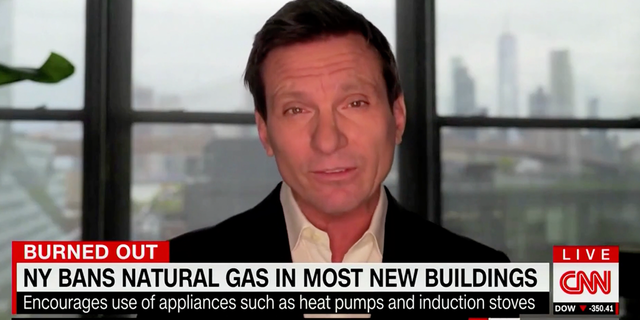 The CNN report called New York's ban "a bold move to address the climate crisis." 
Weir noted that while it was the first state to take such an action, there were about 90 towns, cities and counties across the country which had already banned natural gas. Although a court struck down a ban in Berkeley, California, he suggested there was "other routes" for Democrats to get bans enacted.
"This is part of a wave of electrification across the country. New York the first state, but there's about 90 municipalities and counties, the first was Berkeley, California, a couple years ago. But interestingly enough, a couple weeks ago, the Ninth Circuit Court of Appeals struck down their ban on gas hookups to new buildings there. But there's other routes to it. Different building codes, energy codes that could make it easier for others who want to do this," Weir said.
Only electric heating and cooking in new buildings shorter than seven stories will be required by 2026 under the new rule. Taller building must meet the regulation by 2029. 
TWITTER BLASTS NEWS BIDEN ADMIN MIGHT BAN GAS STOVES: PRY 'FROM MY COLD DEAD HANDS'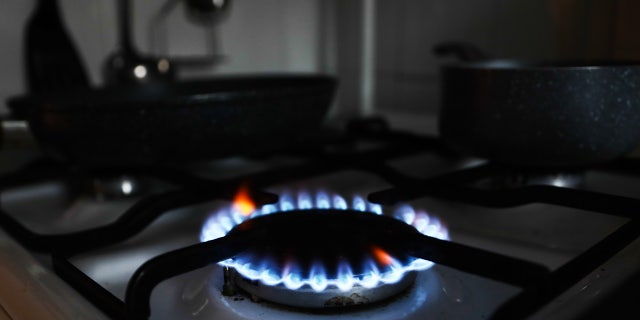 Weir acknowledged that the ban was drawing backlash as gas cooking and heating was an "emotional and cultural" thing to many people.
"It's a very emotional thing, cooking over fire. It's primal. People love the idea of a furnace burning in the basement to keep them warm or they like the way their food cooks. It's a cultural thing," he said.
The Biden administration drew intense backlash last January when a consumer product safety official suggested a federal ban on gas stoves for health and safety reasons was "on the table."  
The White House was forced to clarify that President Biden does not support a ban on gas stoves following public outcry. At the time, media outlets slammed outrage over the proposal, claiming conservatives were waging a "culture war" over a non-issue.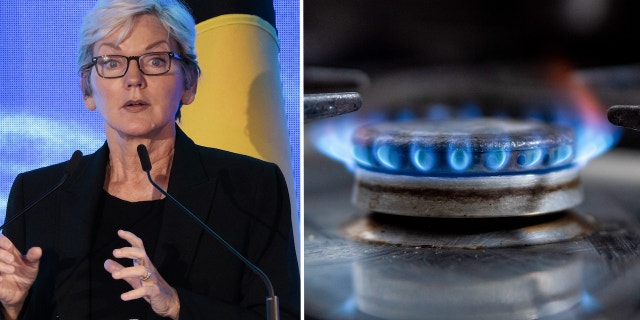 However just a few weeks later, the Department of Energy announced new efficiency standards on gas and electric stoves.
Around half of all models currently on the market would not comply with the proposed standards without modifications, a Department of Energy spokesperson told FOX Business.
"As required by Congress, the Department of Energy is proposing efficiency standards for gas and electric cooktops — we are not proposing bans on either," a department spokesperson said. "The proposed standards would not go into effect until 2027 and cumulatively save the nation up to $1.7 billion. Every major manufacturer has products that meet or exceed the requirements proposed today."
Energy and consumer advocacy groups blasted the new DOE regulations last month, arguing the rules were "arbitrary and capricious" while having minimal impact on climate change. 
The groups suggested the regulations did not comply with the Energy Policy and Conservation Act (EPCA) which mandates the federal government implement energy efficiency measures while not harming consumer choice.
CLICK HERE TO GET THE FOX NEWS APP
"The agency's exaggerated claims of climate change benefits do not alter the fact that proposed rule violates the consumer protections in the statute," they wrote to the DOE "For these reasons, we believe the proposed rule should be withdrawn."
Fox Business' Chris Pandolfo and Fox News' Thomas Catenacci contributed to this report.