German authorities have arrested a Syrian man on suspicion of planning to carry out an explosives attack motivated by Islamic extremism, officials said Tuesday.
Federal police said officers arrested the 28-year-old man early Tuesday in the northern city of Hamburg based on a court-issued warrant for suspected terrorism financing offenses.
Investigators say the man is suspected of trying to obtain substances online that would have allowed him to manufacturer an explosive belt "in order to carry out an attack against civilian targets."
TUNISIAN ISLAMIST LEADER, EX-PARLIAMENT SPEAKER, DETAINED AFTER POLICE SEARCH
Police say the man was encouraged and supported in his action by his 24-year-old brother, who lives in the southern town of Kempten. German news agency dpa reported that the younger man was also detained.
The brothers, whose names weren't immediately released, were described by federal police as being motivated by "radical Islamist and jihadist" views.
Authorities said they had no information indicating a concrete target for the planned attack.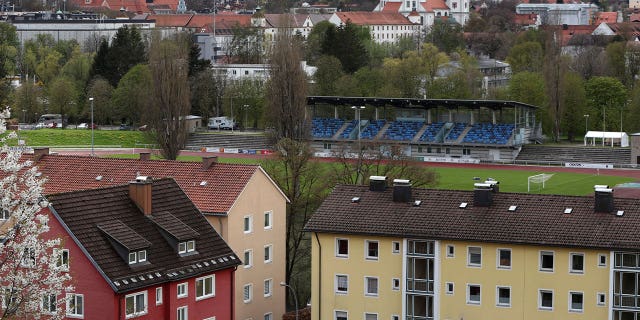 Police searched properties in Hamburg and Kempten, seizing large amounts of evidence including chemical substances, officials said. Some 250 officers were involved in the operation.
Germany's top security official thanked police, saying their actions "have prevented possible Islamist attack plans."
SYRIA, TUNISIA SEEK TO RESTORE DIPLOMATIC RELATIONS
Interior Minister Nancy Faeser said the case showed that the danger of Islamic extremism remained high and pledged that German security agencies would continue to take all information about such threats seriously.
"Germany remains a direct target of Islamist terrorist organizations," she said. "Islamist-motivated lone perpetrators are another significant threat."
CLICK HERE TO GET THE FOX NEWS APP
In a separate case, authorities in western Germany said Tuesday that they are investigating a possible extremist motive in an attack at a gym in Duisburg last week. A 26-year-old Syrian was arrested days after the attack, in which four men were seriously wounded and one of them remains in life-threatening condition.
Duesseldorf prosecutors said a review of the suspect's cellphone indicated that "there may have been an Islamist motive" behind the attack, but declined to elaborate. The man is currently being held on suspicion of attempted murder and other offenses.