Republican Gov. Ron DeSantis of Florida say he'll decide "relatively soon" whether he will launch a 2024 GOP presidential campaign.
DeSantis, who won an overwhelming 19-point gubernatorial re-election victory last autumn, said at a news conference on Friday marking the end of Florida's legislative session that "I felt very confident going into November '22 we were gonna do very well, but you really had to put up or shut up on that."
The governor also addressed widespread speculation about his 2024 plans. 
"What happens in the future? We'll get on that relatively soon. You either gotta put or shut up on that as well. So we'll see," DeSantis said.
While DeSantis remains on the 2024 sidelines, pundits expect the conservative two-term governor to launch a presidential campaign sometime after the end of Florida's legislative session, which concluded this week.
WHO'S IN AND WHO'S ON THE SIDELINES — YOUR GUIDE TO THE 2024 GOP PRESIDENTIAL NOMINATION RACE
But behind the scenes, he's already made plenty of moves toward launching a campaign, including beefing up staff in Tallahassee. And the past two months, he's made campaign-style stops in Iowa, New Hampshire and South Carolina, the first three states to vote in the GOP presidential nominating calendar. DeSantis returns to Iowa next weekend.
Pointing his slew of conservative legislative victories this year, thanks in part to a Republican super-majority in the state legislature, the governor said Friday: "I also understood that we had this opportunity here to be able to really, really do a lot of great stuff, and I've always said that we're gonna see this through."
RON DESANTIS' 2024 WARNING – 'THE LEFT IS PLAYING FOR KEEPS'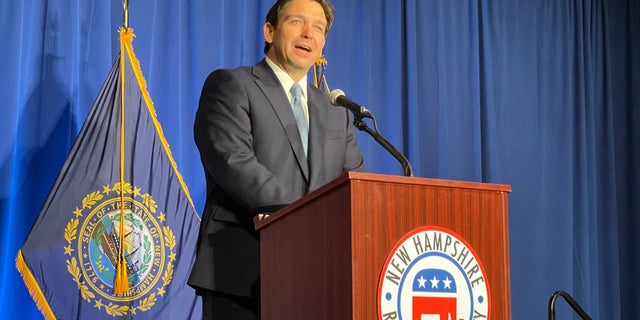 Tempering reports that the former congressman would launch a presidential campaign in the coming weeks, DeSantis said: "If there's any announcements, those will come at the appropriate time. But if anyone's telling you that somehow they know this or they know that, that's just inaccurate because there's not been any decisions made."
PRO-DESANTIS SUPER PAC TOUTES MAJOR FUNDRAISING HAUL
DeSantis, who narrowly won election as governor in 2018, saw his popularity soar among conservatives across the country over the past three years due to his forceful pushback against coronavirus pandemic restrictions and his aggressive actions as a culture warrior going after media, corporations and teachers unions.
The governor has showcased that his wins as governor have "transformed" Florida from a top general election battleground "into the nation's leading red state," and that his policy victories in Florida can serve as a roadmap for the entire nation.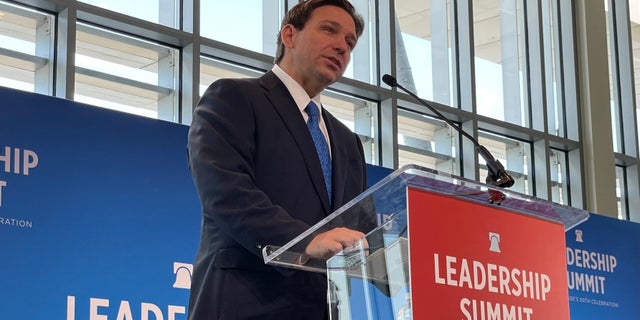 And DeSantis in recent months has traveled across the country, highlighting his "Florida blueprint" and promoting his new book, "The Courage to Be Free."
CLICK HERE TO GET THE FOX NEWS APP
Most public opinion polls in the burgeoning GOP presidential nomination race indicate DeSantis in second place, trailing only former President Donald Trump, with everyone else in the field of actual and potential contenders in single digits.
Trump — who launched his third White House bid in November — and his allies have repeatedly targeted DeSantis for months.