Formula One returns Sunday after a weeks-long hiatus, and several drivers were on the track to practice ahead of a qualifying session for the Azerbaijan Grand Prix.
But the practice session came to an unexpected stop Friday after French driver Pierre Gasly's Alpine car caught fire.
Large flames and smoke rose from the rear of Gasly's car. He quickly stopped the car, and a red flag brought the session to a halt.
CLICK HERE FOR MORE SPORTS COVERAGE ON FOXNEWS.COM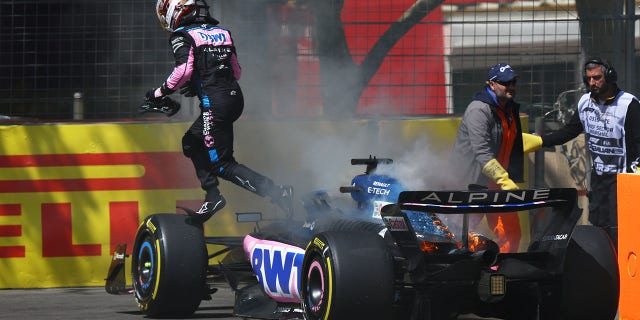 Gasly made it out of the car safely and did not appear to be injured.
MICHAEL SCHUMACHER'S FAMILY TO PURSUE LEGAL ACTION FOLLOWING FAKE AI-GENERATED INTERVIEW
The flames broke out about 15 minutes after the session started. Crew members responded and quickly extinguished the flames.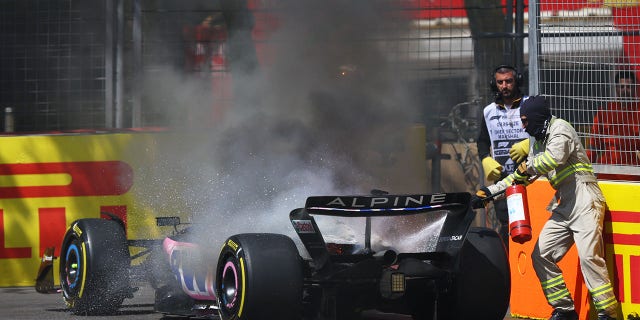 After the track was cleared, the session resumed. Gasly earned four points from the first three races of the season after he finished in ninth place in Bahrain and Saudi Arabia.
In his most recent race in Australia, Gasly failed to finish.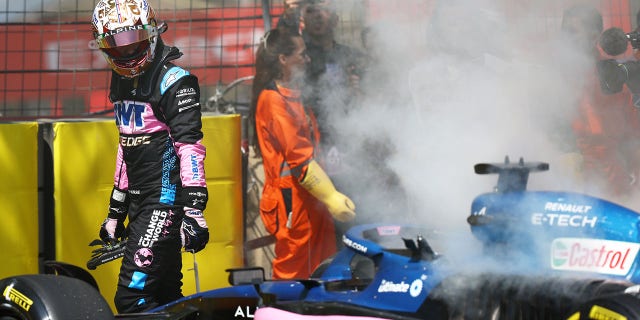 Gasly stayed back in the Alpine garage once Friday's practice session resumed. Max Verstapppen, the regaining world champion, beat Charles Leclerc in the session.
Drivers will have to adjust to the new sprint race format in Baku. Under the new format, one of the qualifying sessions determine the order for Sunday's grand prix, while the other decides the starting grid for the sprint race.
CLICK HERE TO GET THE FOX NEWS APP
Drivers will now only have one hour of practice time ahead of qualifying for this weekend's main event instead of three hours.