Greek authorities on Wednesday rescued a group of 39 migrants who had been abandoned by smugglers on an islet in the river that runs along the country's land border with Turkey, police said.
DROWNED MIGRANTS WASHING ASHORE OVERWHELM AFRICAN NATION, 'RADICAL SOLUTIONS' SOUGHT AS CEMETERIES FILL UP
A police statement said the 13 men, 11 women and 15 children had been ferried across in a plastic boat from the Turkish side of the Evros river.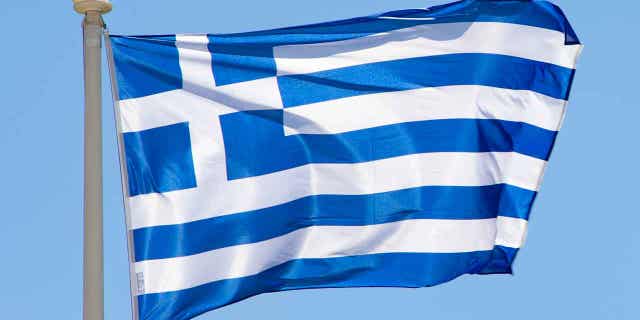 It said all the migrants, who told police they were from Syria, were in good health. They were provided with food and clothing and taken to a reception facility in the northeastern town of Orestiada.
TUNISIAN OFFICIALS REPORT 25 EUROPE-BOUND MIGRANTS DEAD, 15 MISSING IN MEDITERRANEAN
Police said the group phoned two nongovernmental organizations working with migrants to tell them they were on the island, about 80 yards from the Greek bank of the river. The NGOs in turn notified Greek authorities and members of the European Union's Frontex border agency stationed in the area.
CLICK HERE TO GET THE FOX NEWS APP
The Evros is a major crossing point for thousands of people from the Middle East, Asia and Africa seeking a better life in Europe, who mostly pay smugglers to ferry them to Greece. Greek authorities are planning to extend a fence designed to stop illegal crossings that currently covers part of the Evros border.