The Memphis Grizzlies were trounced Friday night by the Los Angeles Lakers, putting an end to a rocky season that saw star player Ja Morant suspended for eight games in March. 
Morant had multiple off-the-court incidents appear in the news before he was suspended after appearing to brandish a gun at a Denver area nightclub.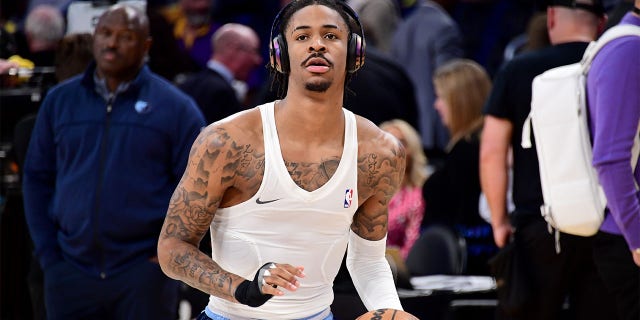 The Grizzlies still managed to earn the two-seed in the Western Conference, but injuries and a rebuilt Lakers team did them in, losing in six games in the first round of the NBA Playoffs. 
After the blowout loss on Friday night, Morant took ownership of a disappointing season, pointing to off-the-court distractions. 
LAKERS OBLITERATE GRIZZLIES 125-85, ADVANCE TO 2ND ROUND
"I've just got to be better with my decision-making," Morant said, according to ESPN. "That's pretty much it. Off-the-court issues affected us as an organization pretty much. Just [need] more discipline."
While Morant did not face any criminal charges for the incident in Denver, the NBA suspended him for eight games without pay for "conduct detrimental to the league" following an investigation. 
It came after multiple allegations involving Morant.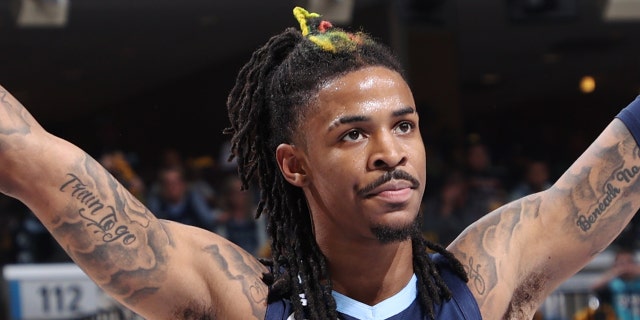 The Indiana Pacers claimed that after an altercation between associates of Morant and the Pacers in January, a red laser was pointed at the team from an SUV that was carrying Morant, which the Pacers believed was a gun.
CLICK HERE FOR MORE SPORTS COVERAGE ON FOXNEWS.COM
The NBA investigated the incident and found that no "individual threatened others with a weapon."
In March, a police report said that Morant allegedly exposed a gun after punching a teenager last summer.  
In the report by The Washington Post, Morant allegedly punched the teenager in the head "12 to 13 times" in a pickup basketball game at Morant's house.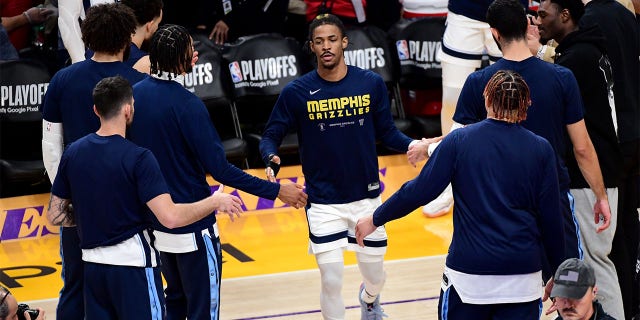 According to the report, Morant went into his house after the altercation and emerged with a gun in his waist, and his hand on the weapon. 
Friday night, Morant said he needs to be more disciplined off the court. 
CLICK HERE TO GET THE FOX NEWS APP
"I feel like mine is more off the court and on the court – just being disciplined both sides," Morant said. "Off the court, making better decisions. On the court, being locked in even more. Being a leader of this team, it pretty much starts with me. So however I attack any situation, I know my guys will follow. I've just got to be better in that area."
The 125-85 loss was the most lopsided playoff loss in Memphis franchise history.