Ahead of the release of "Guardians of the Galaxy Vol. 3," the film's leading star Chris Pratt is opening up about the support he has received in resuming his role in the Marvel Universe.
No support is quite like that of his father-in-law, action star and former governor of California, Arnold Schwarzenegger. 
"Arnold's support means the world to me on a couple different levels. Just being his son-in-law and being part of his family, it obviously means a lot to have his support," Pratt shared with People magazine.
Pratt is married to Schwarzenegger's eldest child, Katherine, whom he shares with ex-wife Maria Shriver.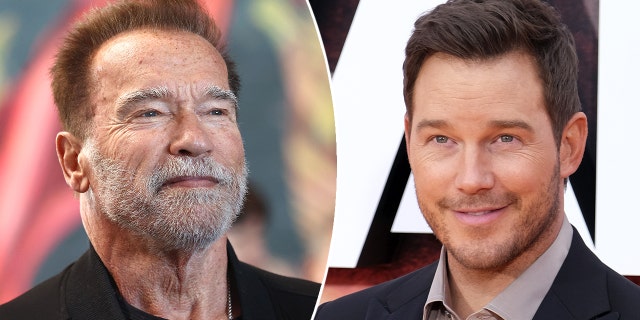 ARNOLD SCHWARZENEGGER GUSHES OVER 'GREAT' SON-IN-LAW CHRIS PRATT: HE'S 'A FANTASTIC GUY'
"But then on another level, just being somebody who grew up loving his movies, the big action hero – I dreamed of being 'Commando' and dreamed of being the soldier from 'Predator,' and I loved 'Terminator,'" he said.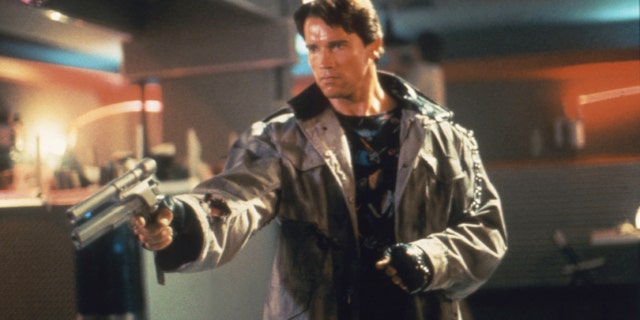 CLICK HERE TO SIGN UP FOR THE ENTERTAINMENT NEWSLETTER
"So for him to give me kudos for going out and being on the marquee is really kind of mind-blowing," Pratt added.
Last week, Schwarzenegger gave his stamp of approval on Pratt's performance in the film, sharing to Twitter that Pratt "crushed it." 
"A non-stop, perfect mix of comedy and action. I loved it and I'm very, very proud of you," he wrote.
This is not the first time Schwarzenegger has showered his son-in-law with compliments. While appearing on "Jimmy Kimmel Live" last year, the former governor called Pratt a "fantastic guy" and "a great son-in-law."
Pratt has been busy promoting the third installment of his film, appearing with Katherine just last week at the premiere in Los Angeles. The movie debuts on May 5 and stars Zoe Saldana, Vin Diesel and many others.
Given this is the last "Guardians," film, Pratt is confident his tight-knit cast will stay close.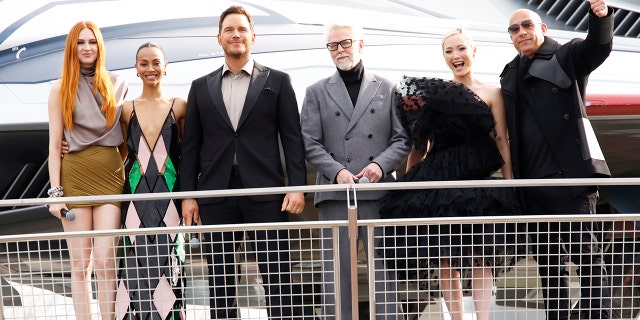 "I know the text threads will keep going and stay strong. We'll be checking in on each other, like marriages and families and all the life things that happen. We'll be there for each other."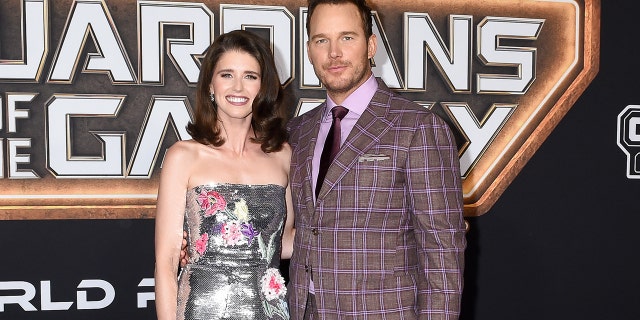 CLICK HERE TO GET THE FOX NEWS APP
Pratt, 43, admitted that Katherine's favorite film of his is actually not from the Marvel franchise, but is from way back in his acting archives.
"Her favorite movie is 'Bride Wars,'" he admitted. The 2009 film stars Kate Hudson and Anne Hathaway. "She calls that 'true cinema.' And I think that might be one of the only movies of mine she's seen," he noted.