Private armed guards aboard a famous yacht once owned by the late Welsh actor Richard Burton opened fire on Yemeni Coast Guard members Friday after mistaking them for pirates, sparking a gunfight in the Gulf of Aden, authorities said. It wasn't immediately clear if anyone was wounded.
The incident off Yemen shows the danger faced by both shippers and security forces in the waters off the Arab world's poorest country, even as it remains crucial for global commerce.
Details of what happened to the Kalizma remained unclear hours after the incident, which the British military's United Kingdom Maritime Trade Operations initially reported as an attack with gunfire off Nishtun, in Yemen's far east near the border with Oman.
But by Friday afternoon, the British military operation providing support to ships across the Mideast described the attack in the Gulf of Aden as being "confirmed by authorities as government agency activity," without elaborating.
Ambrey, a maritime intelligence company, said in a brief that a Yemeni Coast Guard contingent had approached a Cook Islands-flagged yacht which hadn't responded to radio calls.
US NAVY INTERCEPTS FISHING VESSEL TRYING TO SMUGGLE EXPLOSIVE MATERIAL FROM IRAN TO YEMEN
According to the Coast Guard, "an armed security team … onboard the yacht then opened fire on the approaching Yemenis and attempted to escape perceived pirates," Ambrey said. The Coast Guard "returned fire and followed the yacht for approximately an hour until communications with the yacht could be established and the misunderstanding between the parties resolved."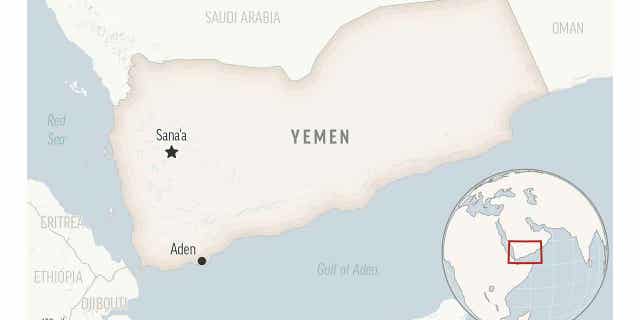 Yemeni officials did not acknowledge the incident publicly. Yemen's Embassy in Washington did not immediately respond to a request for comment.
Satellite tracking data analyzed by The Associated Press, cross-referenced with coordinates authorities earlier offered for the site of the incident, appeared to show the Cook Islands-flagged Kalizma as the yacht involved in the shooting.
US COAST GUARD SEIZES $33 MILLION OF HASHISH AND METH IN GULF OF OMAN
Initially built in 1906, Burton bought the Kalizma for $220,000 in 1967 It was on board the ship where he gave actress and his twice-wife Elizabeth Taylor a 69.42-carat, pear-shaped diamond now known as the Taylor-Burton Diamond.
The ship later was purchased by Indian investor Shirish Saraf, according to a profile by magazine Boat International. Requests for comment to Saraf's investment firm Samena Capital went unanswered Friday. A man who answered a call to Mumbai's West Coast Marine Yacht Services, which has managed the ship, told an AP reporter he couldn't discuss the incident and urged him to call later. Phones at the firm rang repeatedly unanswered after that.
CLICK HERE TO GET THE FOX NEWS APP 
Nishtun is held by forces allied to Yemen's internationally recognized government, which is backed by a Saudi-led coalition. The Gulf of Aden is a crucial route for global trade and has seen attacks attributed to Yemen's Iranian-backed Houthi rebels as its civil war rages. Somali pirate attacks that once plagued the region have mostly stopped in recent years.
However, attacks have happened there before. In December 2020, a mysterious attack targeted a cargo ship off Nishtun. In Yemen's war, bomb-carrying drone boats, as well as sea mines, have been used.
The attack comes after Iran separately seized an oil tanker Thursday carrying crude for Chevron Corp. on its way to Houston.