Nurses Week is a time to celebrate all nurses and the important work they do on a day-to-day basis. 
Nurses Week occurs every year from May 6 to May 12. 
May 6 is National Nurses Day, while May 12 is the day when historically influential nurse, Florence Nightingale, was born. 
Nightingale, born in 1820, worked as a leading nurse during the Crimean war. She is known to have founded modern nursing, according to NationalToday.com.
SURGEON GENERAL RELEASES ADVISORY CALLING FOR IMPROVED SOCIAL CONNECTION 
National Nurses Week officially kicked off in 1954 and is sponsored by the American Nurses Association each year. 
Nurses who work in all different settings — from schools to hospitals to traveling around the world in order to provide care — are celebrated. 
There are numerous ways to celebrate nurses for Nurses Week. Whether the professional caregiver in your life is a friend, family member, someone who provides care to you or your child or someone has done so in the past, there are simple things to do in honor of Nurses Week.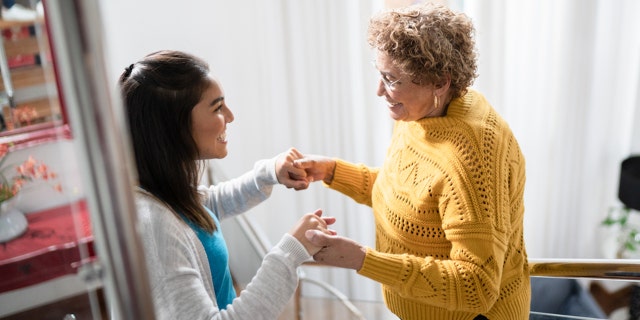 Write a thank-you card
Send flowers
Show your appreciation with a gift card
Make a self-care basket
Host a party
Make a gift basket filled with useful nurse-related items
Take them out for a nice evening
Be a promoter of National Nurses Week
1. Write a thank-you card 
It's rare to receive a "thank you" card these days. 
Writing one for the nurse in your life makes it even more special to receive. "Thank you" cards are an easy way to show someone your gratitude and take little time. 
Write a short message and show the nurse you love and look up to how much you appreciate the work they do.
CLICK HERE TO SIGN UP FOR OUR LIFESTYLE NEWSLETTER
2. Send flowers
Your nursing friends, family members or caregivers are going to love receiving flowers during Nurses Week.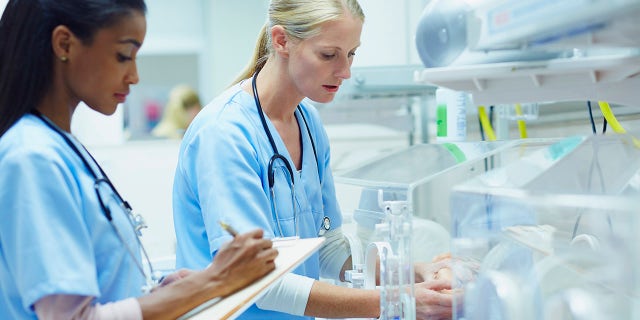 Include a customized message, which is sure to put a smile on the person's face. 
Spring is an ideal time for a flower delivery and Nurses Week just happens to fall at the same time. Flowers are fresh and blooming beautifully.
3. Show your appreciation with a gift card
Gift cards for coffee shops or restaurants are a great gift for nurses. They can use them to grab a quick bite to work or during their shift. 
With the hustle and bustle (and the stress) of a nurse's workload, packing a lunch or grabbing something to eat for breakfast can often be forgotten. 
The next time they run out of the house without food for their shift, your gift card will surely save the day. 
4. Make a self-care basket
The nursing profession can be one with long hours and stressful situations. What better way to manage stress than with items from a self-care basket?
Consider putting together a small self-care basket for your favorite nurse for Nurses Week. A few items to include are small candles, face masks, lotions, a self-help book and an eye mask.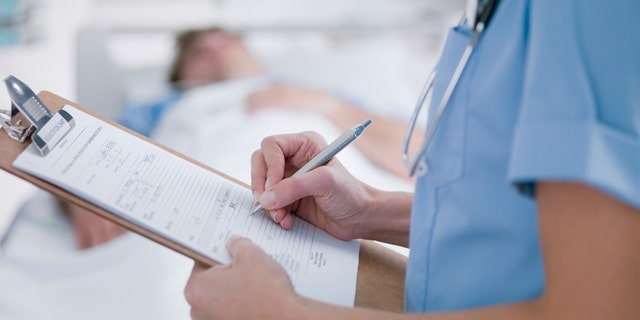 5. Host a party 
If you are a nurse yourself, throw a party with your co-workers in celebration of each nurse.
This is a great way to step away from work and do something fun together as a team. Don't forget to make lots of yummy food and drinks to serve.
CLICK HERE TO GET THE FOX NEWS APP 
6. Make a gift basket filled with useful nursing items 
Tumbler cups, snacks, notepads and pens are all practical items that nurses use daily. 
Put together a gift basket filled with practical nurse-related items that are useful to the gift recipient. Add a personalized touch with the person's favorite snacks and energy drinks.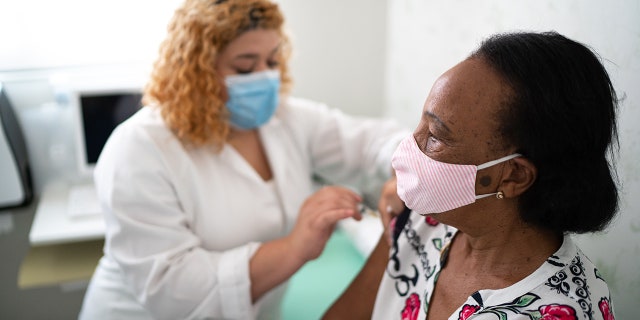 7. Take a nursing friend out for a nice evening
Take your nursing friends or family members for a night out. 
Plan a nice dinner or attend an event happening in your area. This is a great way to show your appreciation and also offer the nurse in your life a well-deserved break from work.
CLICK HERE TO SIGN UP FOR OUR HEALTH NEWSLETTER
8. Be a promoter of National Nurses Week 
There are a lot of people who are unaware of National Nurses Week, so be a promoter of the occasion. 
This can be done on social media, by word of mouth or by posting signage in a school building or hospital to educate people on what the week is all about.
Whichever way you choose to promote the week, the caregiver in your life will feel cherished and honored.