Miami Heat veteran Kevin Love made some incredible outlet passes to catch the New York Knicks off guard in the third quarter and to give his team some cushion in Game 1.
Love had nine points, five rebounds and four assists in 16 minutes. He poked fun at Aaron Rodgers' arrival to the New York City area after the game. The latest New York Jets quarterback was in attendance to watch the Knicks fall 108-101 on Sunday night.
CLICK HERE FOR MORE SPORTS COVERAGE ON FOXNEWS.COM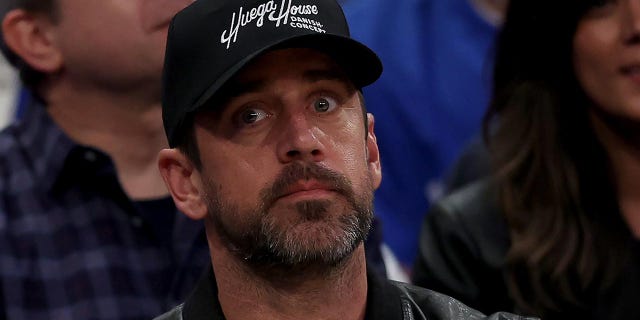 "I told Aaron Rodgers, 'I've got the best QBR in New York City,'" Love said after the game, via the New York Daily News. "He hasn't played a game yet here, but I saw him sitting over there. We're friendly, so I went and said hello.
"I saw him sitting there, so, might as well throw something at him."
HEAT IN 'WAITING GAME' AFTER JIMMY BUTLER ROLLS ANKLE IN GAME 1 VS KNICKS
Miami picked up Love in the middle of the season after the Cleveland Cavaliers bought out his contract. He was not receiving as much playing with the Cavaliers in 2022-23. In 21 games with the Heat during the regular season, he was averaging 7.7 points, 5.7 rebounds and 1.9 assists.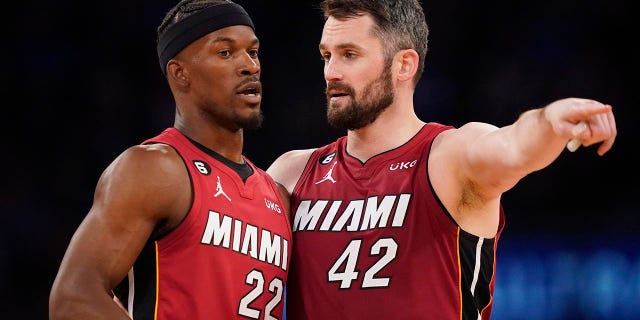 Jimmy Butler added 25 points, 11 rebounds and four assists in 43 minutes. He also injured his ankle in the game but managed to, somehow, finish despite getting hurt.
Butler's status for Game 2 is unclear.
CLICK HERE TO GET THE FOX NEWS APP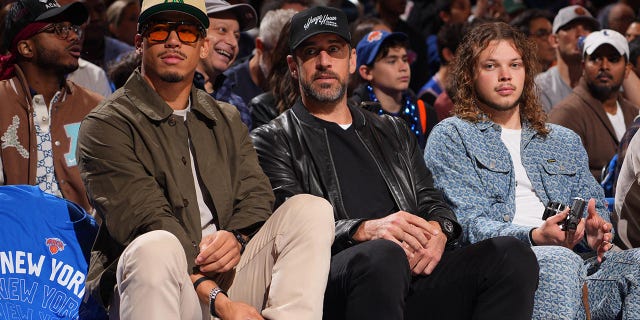 "No idea. You just don't know with ankle sprains. I don't even know if we'll know more by tomorrow. We'll just have to see. It'll be a waiting game," Heat coach Erik Spoelstra said.