Americans in Nashville and Baltimore told Fox News whether they supported President Biden's bid for reelection and unanimously agreed his age was a big detraction.
"I'm not happy he's running and hopeful that he doesn't win," one man, Jack, said in Nashville. 
But Baltimore local Anikee said: "I like what he stands for. I mean, Trump is a no-go."
WHAT AMERICANS ACROSS THE POLITICAL SPECTRUM ARE SAYING ABOUT BIDEN'S BID FOR REELECTION:
WATCH MORE FOX NEWS DIGITAL ORIGINALS HERE
Biden announced Tuesday that he will seek a second presidential term in the 2024 election with a three-minute video posted to his social media accounts. According to a NBC News poll taken before Biden announced his bid, 70% of adults, including 51% of Democrats, believe the president should not run for reelection.
"I wouldn't support him. I don't support any of his policies," one man, Pat, told Fox News in Nashville. "I can't name five things that he's done that I would support."
Another, David, said: "I'm sorry, but I feel he's done enough damage. It's time for a change."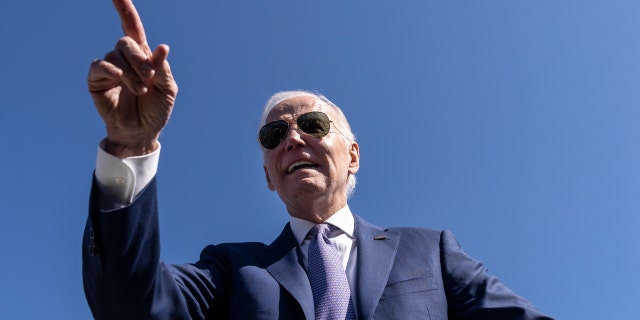 But Despite a majority of Democrats saying Biden should not run in 2024, 88% said they'd probably or definitely vote for the president in the general election, the NBC News poll found. 
"I'll vote for him, even though I don't think he should run," Anikee told Fox News. "Because I'm a Democrat—my values."
PRESIDENT BIDEN ANNOUNCES 2024 CAMPAIGN DESPITE LOW SUPPORT FROM HIS OWN PARTY
Jack said: "A lot of my friends that vote Democrat are not pleased that he's running again."
Already the oldest president in history, Biden would be 86-years-old at the end of his second term if he wins reelection. The NBC News survey found that 48% of the respondents who didn't want him to run again cited his age as a "major" concern.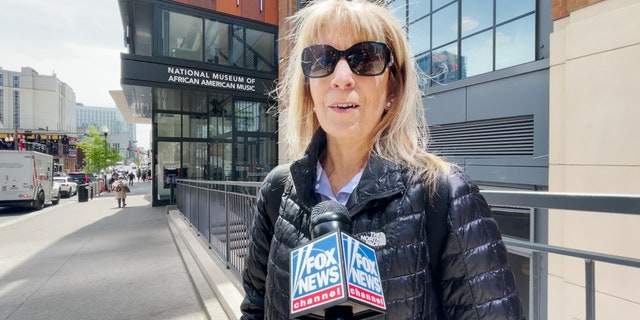 "It does concern me," Barbara said. "Age isn't the only factor in deciding, but it is for him." 
"He technically shouldn't even be in there now, I don't think," she added. 
CLICK HERE TO GET THE FOX NEWS APP
Anna — who like Biden, hails from Wilmington, Delaware — told Fox News: "I'm the age of a senior citizen, but no one that age, and especially in his mental capacity, should be running our country, period."
Anikee said her concerns about Biden "is the same thing everybody else is saying: he's too old."
But because she's a Democrat, Anikee said she'll still vote for him.
To watch the full video, click here. 
Megan Myers reported from Baltimore and Teny Sahakian from Nashville.