Seventy-eight years after surviving three concentration camps and a death march, one Florida woman will celebrate her 100th birthday by throwing out the first pitch at Tropicana Field as the Tampa Bay Rays host the New York Yankees on Friday evening, May 5.
"I never could have imagined celebrating a birthday like this, let alone my 100th," Helen Kahan of St. Petersburg, Florida, said in a statement.
She went on, "I'm so grateful that I am here to tell my story and help the world remember why kindness and empathy are so important for us all."
NEW YORK LANDLORD BECOMES LEGAL GUARDIAN OF 93-YEAR-OLD HOLOCAUST SURVIVOR: 'SHE HAD NO ONE ELSE'
Kahan's MLB debut is in recognition of the Florida Holocaust Museum, where she has been sharing her life story with generations of museum visitors. 
Proceeds from the game will benefit the museum, and the Rays Baseball Foundation will present the museum with a $10,000 grant as well.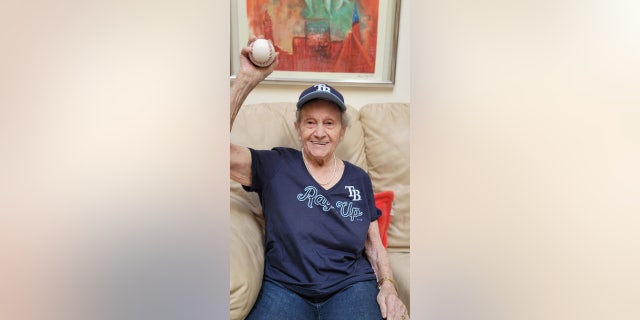 "That means everything to me," Kahan told Fox News Digital. "So that everyone will remember that the Holocaust took so many people. I lost my parents, sisters and brothers and grandmothers," she added. "It means a lot when I hear people talk about that so everyone will remember."
Kahan's spirit appears to cast a bright light on a dark time in world history.
MINNESOTA WWII VETERAN CELEBRATES TURNING 100 YEARS OLD, WISHES TODAY'S YOUNG PEOPLE HAD 'MORE BACKBONE'
"She personifies why the lessons of the Holocaust are so important and how they shape lives and change lives," Michael Igel, board president of the Florida Holocaust Museum, told Fox News Digital.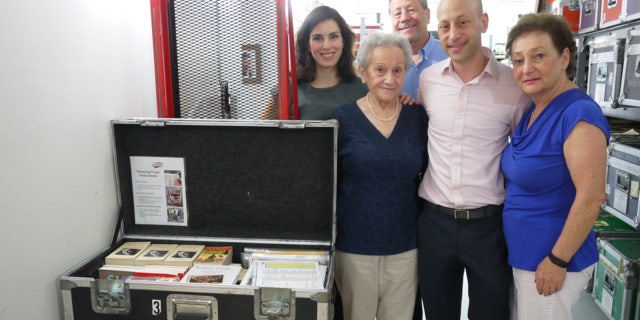 "Helen went through and experienced the depth of humanity. And anybody who's ever spent time around her knows that she's just an incredibly sunny person," Igel added.
Igel, who also has known Kahan his entire life, said that even though the Holocaust showed the worst in humanity — some people found a way to stay positive in spite of it.
"I believe there's a direct correlation between Helen's 100th birthday and the fact that she approaches life with such appreciation and such perspective — how appreciative she is that she survived when so many didn't."
TEXAS ARMY VET SURPRISED WITH TOWN PARADE FOR HIS 95TH BIRTHDAY: 'I'M NOT A HERO, I JUST SERVED MY COUNTRY'
Born as Hani Sabo in 1923 in Rozavlea, Romania, Kahan remembers a happy childhood.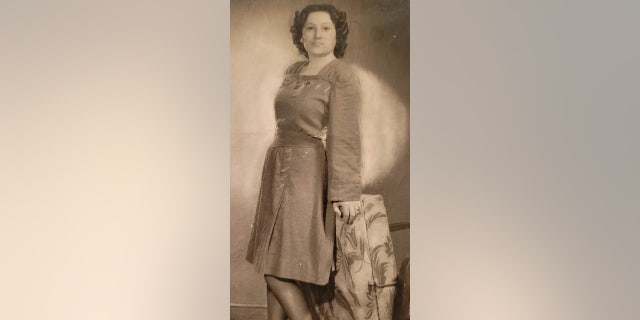 "Before the Holocaust, with my parents and sisters and brothers, we had a very happy life," Kahan said.
As a young adult, she moved to Budapest to work as a seamstress, and returned to her family in 1944 when the Nazis occupied Hungary.
"My mother's extremely strong … Growing up, everybody wanted a mom like mine."

— Kahan's daughter, Livia Wein
She was forced into a ghetto before being deported to Auschwitz-Birkenau, then Bergen-Belsen and then to the Lippstadt concentration camp.
HOLOCAUST SURVIVOR IS FINALLY REUNITED WITH THE FAMILY THAT SAVED HIS LIFE
"I think that there isn't a word in this world that can describe this," Kahan said.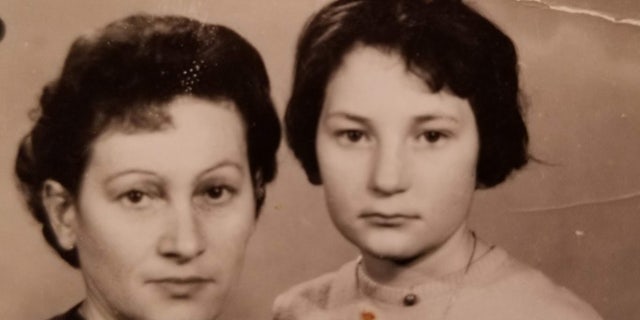 "The bad things that happened when we arrived in Auschwitz — I was only 21 and I lost so many people from my life," Kahan shared.
As the war ended, Kahan escaped from a death march and then was liberated along with others by the Soviet army in May 1945. 
Kahan said her father, who did not survive, told the family to return to their home in Romania once the ordeal was over.
OHIO COUPLE CELEBRATES 100TH BIRTHDAYS, 79 YEARS OF MARRIAGE: 'BEEN A GOOD LIFE'
"It was very hard," Kahan said. "Very painful. It wasn't the same."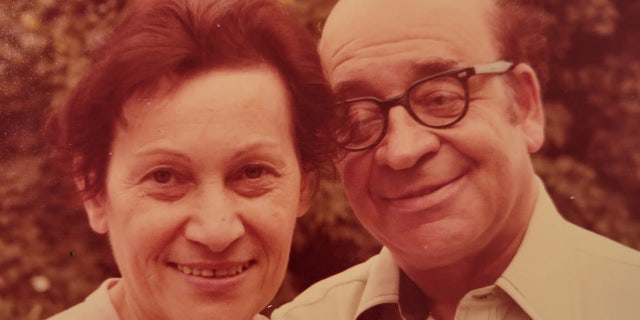 She married her husband, Kalman, also a Holocaust survivor, and they had two children. 
"My children are God's blessing to me," Kahan said. "They have helped me to make a good life and to be happy."
In 1967, Kahan and her family immigrated to the United States, where she was reunited with three uncles, an aunt and one grandmother. 
NYC WOMAN WHOSE RELATIVES WERE KILLED IN HOLOCAUST GETS STRIPED PAJAMAS PULLED FROM SHELVES
She learned to speak English — her fifth language — and got a job as a payroll manager in a hospital in Brooklyn, New York.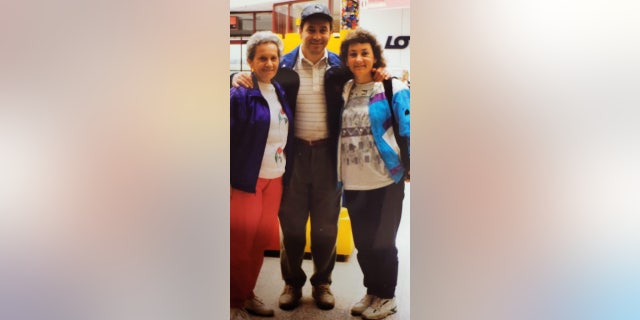 Kahan now lives in Florida.
She has five grandchildren and 12 great-grandchildren — many of whom are coming from all over the country to celebrate her 100th birthday and to watch her throw out the ceremonial pitch.
"She's just an amazing person."
"My mother's extremely strong," Kahan's daughter, Livia Wein, told Fox News Digital. 
"She is very positive, which is amazing for somebody who has gone through so much," Wein added. 
CLICK HERE TO SIGN UP FOR OUR LIFESTYLE NEWSLETTER
"She's very willing to learn things and she's very friendly. Growing up, everybody wanted a mom like mine. I remember people saying, 'I want your mommy to be my mommy.'"
Kahan's advice for living a good life is simple.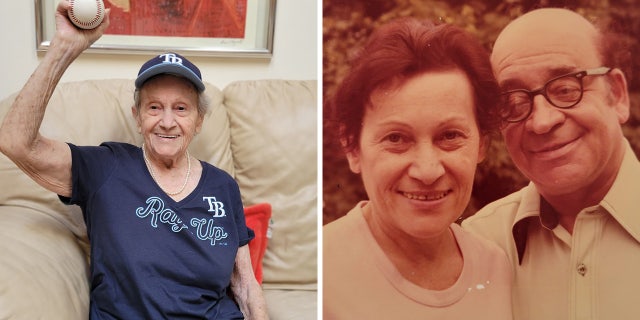 "Be strong and help everybody," she said. "Be good to people and just do the best you can do."
Igel said Kahan inspires his work with the Florida Holocaust Museum.
CLICK HERE TO GET THE FOX NEWS APP
"She has such an appreciation for life," Igel said. 
"That's why she's turning 100. She's just an amazing person."