The leader of a suburban New York county torched NYC Mayor Eric Adams after he and other local officials got word of the city's plans to bus hundreds of migrants to their area with little more than a "courtesy call."
Rockland County Executive Ed Day, a Republican, told Fox News on Monday that officials in Orangetown – located at the county's southeast corner on the New Jersey line, and less than 30 miles upriver from Manhattan – were contacted by Adams' office to make them aware of the plan.
On "Your World," Day said he had no warning whatsoever that Adams had crafted the plan, and that officials like himself and those at the town level had to connect the dots.
He said an Orangetown official confirmed that her contact from Adams' office was strictly a courtesy call:
"It's a done deal. That's the bottom line. The pointed question asked of the mayor was very simple: Are these people vetted? He didn't know," Day said.
NY COUNTY 'PREPARED TO GO TO COURT' IF NYC BUSSES MIGRANTS TO COMMUNITY: 'WE WERE AMBUSHED'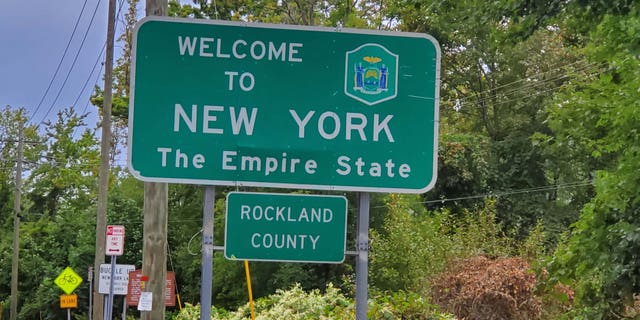 Host Neil Cavuto noted Rockland County is easily accessible to New York City via the Thomas E. Dewey Thruway and Tappan Zee Bridge.
He cited previously incidents where neighboring counties like Westchester saw migrant buses travel into and out of the county in the dead of night, asking Day if he is prepared for something similar, should buses covertly cross over into Nyack.
"Neil, I'm a former police commander. I know exactly what's what has to be done [and] how it could be done," Day replied.
Day said Rockland County is already feeling the effect of the migrant surge, stating the East Ramapo School District has seen "one-thousand-plus" children added to its rolls, and that his county government was "deputized" by New York State to handle housing concerns in Spring Valley, where the school district is centered.
NEW YORK RESIDENTS RIP ERIC ADAMS' PLAN TO BUS MIGRANTS INTO NEIGHBORING COMMUNITIES: 'AMBUSHED'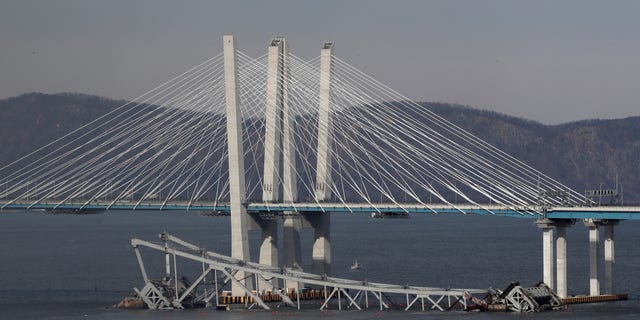 "Sending in 340 people now is about as cruel as it can get because there's nothing that's going to be here for these folks. And it's that's not humane," Day said, calling Adams' plan a "political reaction to a failure."
"How dare you?" he said to Adams, "You have no control over [Rockland] County."
Day said Adams should not try to dictate how his county government operates just as he would not attempt to dictate how New York City government operates.
"[Adams] has no clue what's going on up here in Rockland," Day said.
Day also suggested Adams' plan throws a wrench in how Rockland County was handling the migrant crisis separately from receiving city buses.
"We actually have a very humane course of action here. We have great connections with our local not-for-profit," he said.
EL PASO MAYOR WARNS THAT 'UNKNOWN' NUMBER OF ILLEGAL IMMIGRANTS WILL CROSS BORDER AS TRUMP POLICY ENDS: REPORT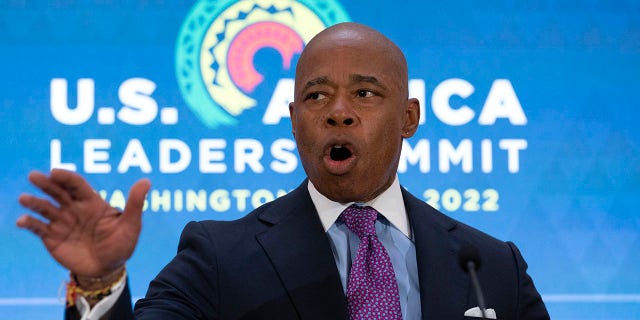 U.S. Rep. Mike Lawler, the Republican who represents Rockland County in Congress, also torched Adams' plan, suggesting the mayor is being hypocritical after bemoaning the busing of migrants to the Big Apple from places like Texas.
"New York City chose to be a sanctuary city and so you've had a lot of governors and mayors and small town elected officials shipping migrants up to New York City. And now the city … is at capacity and so, they're deciding to do the very thing that they were decrying just a few months ago," Lawler told NY1.
Day echoed Lawler's comments, saying Adams chose to allow New York City to be a sanctuary municipality but suddenly realized he "bit off more than he can chew and can't handle it."
Speaking with former Westchester County Republican Executive Rob Astorino on WABC-770 AM, Day also directed comments to Adams, "[Y]ou try to run us over [and] I will reach up and grab you by the throat for the people of Rockland County… Within that cadre of people who are coming here, who are not vetted, we have child rapists, we have criminals, we have MS-13."
PIERS MORGAN TORCHES BIDEN AS FEARS GROW ABOUT BORDER CHAOS: 'THIS IS, FRANKLY, PRETTY TERRIFYING'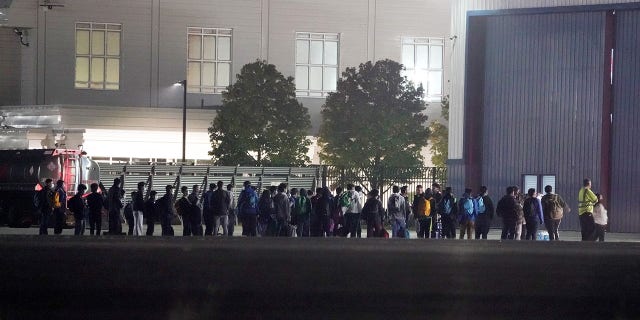 Astorino's county was the target of the "ghost flights" that landed at a county airport on the Connecticut line, often around midnight or later.
Adams reportedly may also bus migrants to Orange Lake in neighboring Orange County near Newburgh.
Cavuto said "Your World" reached out to the city of New York for comment on the Rockland situation.