Chicago-area authorities recovered more than 600 stolen catalytic converters found on the property of a suspect thief. 
Cook County Sheriff Tom Dart said he couldn't think of any other bust nationwide where more catalytic converters had been found. 
CAR THEFTS HIT 1 MILLION IN 2022 DUE TO WEAK ENFORCEMENT AND JUVENILE OFFENDERS, NICB SAYS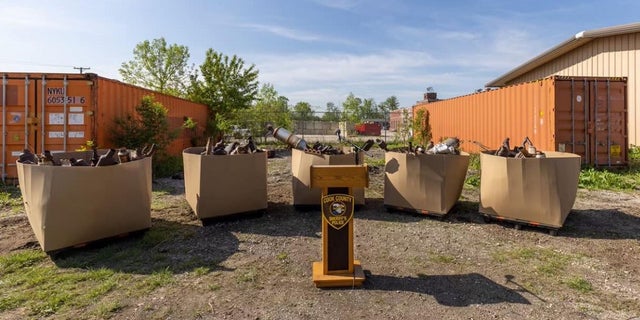 Ramsy Sandoka, 40, is charged with a felony and misdemeanor counts of failure to keep recyclable purchase records, selling/purchasing catalytic converters, and violation of recycle metal law.
On May 7, the Cook County Sheriff's Office responded to a burglar alarm in Worth Township. No one was home when they knocked on the front door. As deputies walked along the property, they spotted hundreds of catalytic converters in a metal crate and others stacked along the fence.
The property belonged to Sandoka, authorities said. Investigators said he owned a tow company but found no records that he or the business have a license to buy, sell, recycle or possess catalytic converters.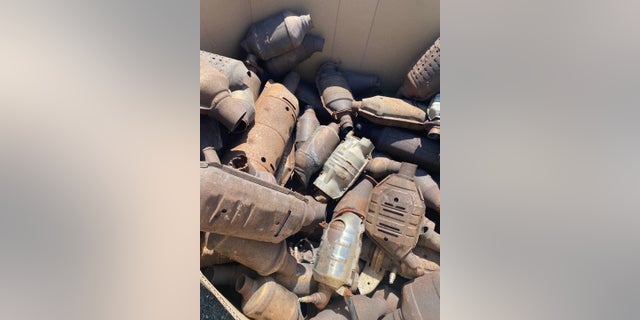 "Sandoka could not produce documentation to investigators to show he owned the vehicle parts or that he had a license to buy, sell, recycle, or possess them," the sheriff's office said. 
CLICK HERE TO GET THE FOX NEWS APP
On May 9, authorities took the converters, some of which appeared to be recently cut. Catalytic converters are a valuable target of thieves because of the precious metals contained in them that can sold at a high price.