It seems like the Indianapolis Colts drafted quarterback Anthony Richardson for much more than his football skills.
The now former Florida Gator showed his true character during a dinner attended by a bunch of rookies where he helped clean the room after it was left a mess.
1075 The Fan's Jake Query told a story on his radio show of how Richardson left a lasting impact on the NFL's executive vice president of football operations Troy Vincent at the NFL rookie orientation.
CLICK HERE FOR MORE SPORTS COVERAGE ON FOXNEWS.COM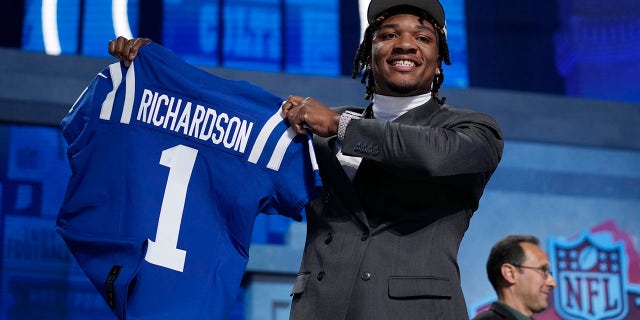 Query read off this text he received during his show:
"Hey Jake, I went to the Indiana Sports Corp luncheon on Tuesday, and Chris Ballard was the speaker. He told a story about Anthony Richardson and the NFL's rookie orientation program. Troy Vincent, of the NFL, called Ballard after the draft to tell him what an impact Anthony Richardson had left on him at the orientation program.
"Specifically, after the dinner attended by all potential draftees, the room was left a mess. Everyone was leaving and Troy Vincent saw one person who stayed behind and was bussing tables, before the staff came back into the room. Vincent walked up and approached him and said, 'You don't need to do this.' To which Anthony Richardson responded, 'We left this room in an unacceptable condition and it's not right for us to expect the staff to clean it all up.'
"Vincent said that Richardson told him that he was free to go to which Richardson basically said, 'No, it's all right. I'd like to stay and help.' And he did until the room was cleaned up entirely. And he was the last person working along with workers on the shift."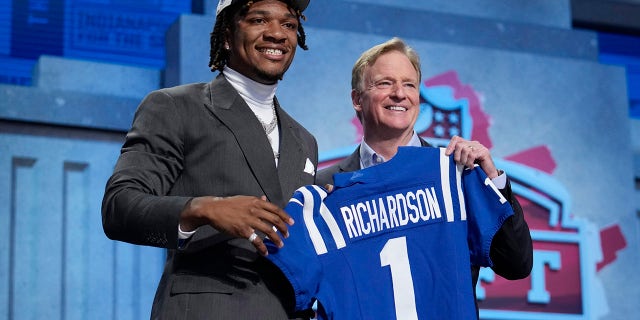 COMMANDERS, DAN SNYDER ANNOUNCE DEAL TO SELL TEAM TO JOSH HARRIS-LED GROUP
Ballard said he selected Richardson because he did not want to "watch him be a superstar somewhere else."
"If he's going to be a superstar, he's going to be a superstar for the Colts. Fortunately for us, it worked out," he said.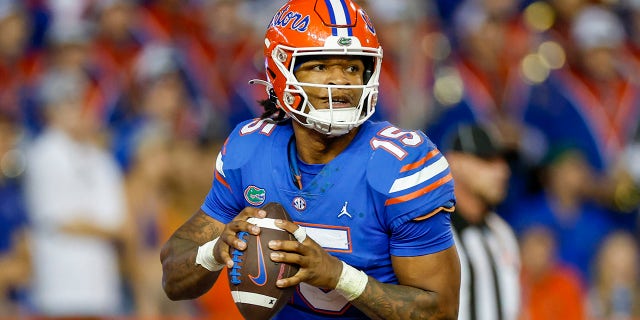 CLICK HERE TO GET THE FOX NEWS APP
Richardson was selected with the fourth overall pick last month.