Iran has embraced artificial intelligence (AI) as a way to significantly improve its state surveillance networks, allowing the repressive regime to further crack down on perceived offenses.
"The Iran regime is certainly joining rogue leaders of the world in redefining and modernizing their modes of suppression," Lisa Daftari, a Middle East expert and editor-in-chief of The Foreign Desk, told Fox News Digital. "Unfortunately, just as the Iranian people are finding innovative ways of using social media, streaming and VPNs to get their message out, the regime is also taking advantage of technological advances to continue their reign of brutality."
"The regime in Iran is using surveillance technology to identify 'transgressors,'" Daftari said. "This includes camera systems on the streets to identify women not wearing hijab, facial recognition technology to identify protesters and others, and AI in maximizing suppression in a wholesale manner."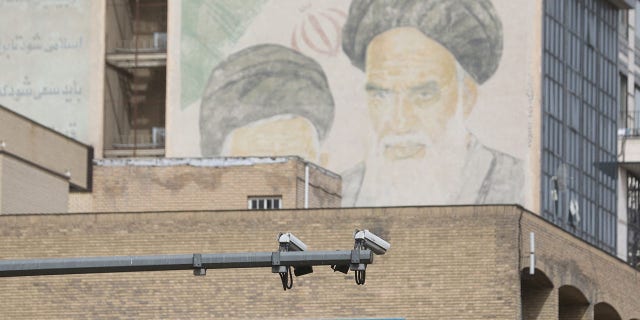 Iran has experienced its most significant protests and anti-government demonstrations in decades following the death of 22-year-old Mahsa Amini, who allegedly breached the country's hijab (headscarf) laws.
CHINA, RUSSIA, NORTH KOREA, IRAN ARE INVESTING IN WAYS TO NUKE US. THE TIME IS NOW FOR MISSILE DEFENSE
In recent months, more women have defied the hijab law, which is enforced by Iran's so-called morality police. Some of these protests have gone viral, such as the case of a group of teen girls who posted a TikTok video of themselves dancing without hijab to a Selena Gomez song. The girls became the target of a police investigation.
Authorities placed competitive climber Elnaz Rekabi under house arrest after she competed without a hijab during the International Federation of Sport Climbing Asia Championship in South Korea in late 2022.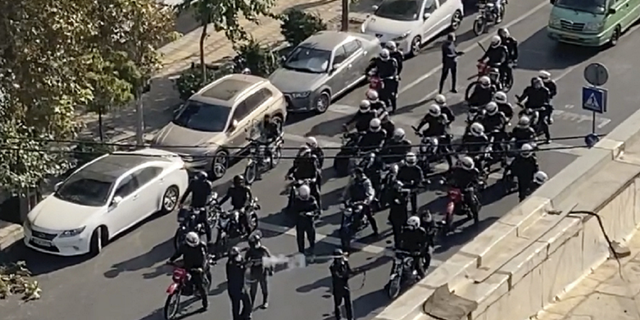 Iran's newly appointed chief of police announced in April that his officers will use surveillance cameras and artificial intelligence to detect women who defy the hijab law, France 24 reported. The new technology will also allow authorities to pressure business owners and offices to enforce hijab laws or risk being shut down.
The head of an Iranian government agency that enforces morality laws said in an interview last year that the facial technology would allow officers to "identify inappropriate and unusual movements," such as not adhering to the hijab laws, Wired magazine reported.
AI COULD BE 'NAIL IN THE COFFIN' FOR THE INTERNET, WARNS ASTROPHYSICIST
Some question the government's ability to implement such measures, but Frederike Kaltheuner, director of Human Rights Watch's technology division, told Fox News Digital that "every government is heavily invested in AI technology," including "the use of AI for policing, security, technology at the border" and other uses.
"This is a trend that we've observed globally for many, many years, so Iran is by no means an exception," Kaltheuner said, noting the group has not focused specifically on Iran due to difficulty accessing the country but that AI is "supercharging surveillance" around the world.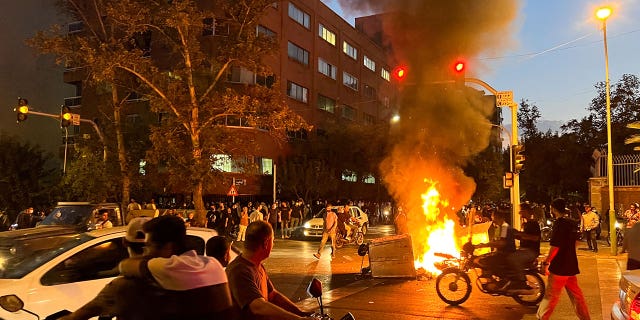 "It's doing that in a number of ways," she said. "First of all, the moment you add face recognition, object recognition, emotion detection, etc., at the moment you add this to CCTV cameras, you're basically changing what it means to be in public spaces."
"You can no longer be anonymous in public, you become identifiable, and that's a game changer for things like protests or even just walking around the street, and there's a dual threat with that," she continued. "On the one hand, if the technology works well, there's … an invasion of privacy and anonymity, but there's also a problem if the technology doesn't work, if it misidentifies people."
POLICE USING AI COULD LEAD TO 'PREDICTIVE' CRIME PREVENTION 'SLIPPERY SLOPE,' EXPERTS ARGUE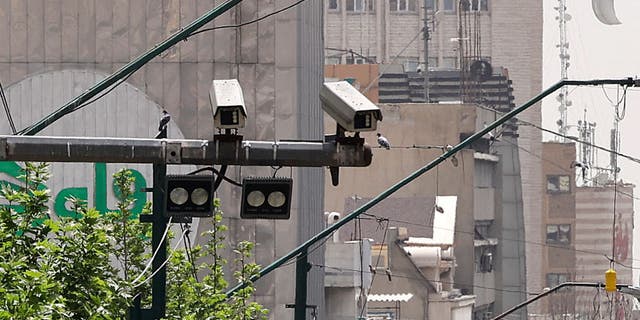 Kaltheuner also raised concerns about increased profiling in the initial use of AI technology since these systems rely heavily on pattern recognition, especially if it needs to identify specific behaviors and lacks the ability to read context.
Mahsa Alimardani, a senior researcher at Article 19 and a doctoral candidate at the University of Oxford, told Vice's "Cyber Podcast" that while it's hard to know what Iran has developed in terms of this technology, the potential is frightening based on what the country can already do with limited use.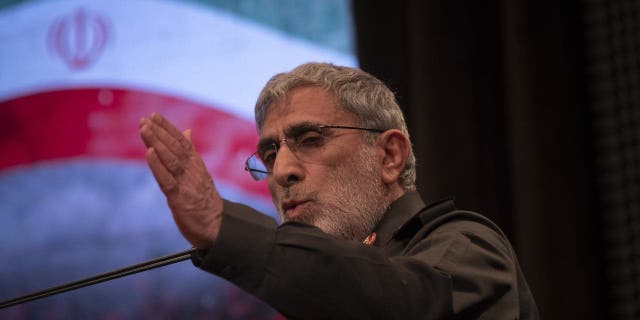 "I have documented myself several cases of women who have been identified breaking hijab laws in their cars and have been, you know, later ticketed and asked to come in," Alimardani said. "Some have been asked to come into the same morality police station that Mahsa Amini was detained in before her murder."
"The experience I've heard from women so far has been more like a speeding ticket," she said, saying that often the women have the hijab but are not wearing it in the proper manner.
CLICK HERE TO GET THE FOX NEWS APP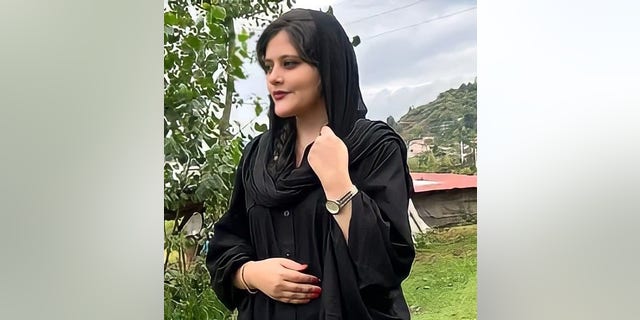 Alimardani also described how the regime has invested heavily in AI technologies in hopes of using it to better police digital platforms and catch citizens attempting to circumvent firewalls that prevent access to blocked foreign platforms.
"It has been making it quite difficult for users to mobilize, communicate and document," Alimardani said. "Every kind of piece of content we have been seeing since September coming out of Iran, there's a story in terms of what lengths that user had to go to achieve connectivity, to get that content on Twitter or on Telegram or on Instagram."