Footage has been released by the Iranian navy that shows the seizure of a foreign vessel in the Gulf of Oman.
The Marshall Islands-flagged oil tanker Advantage Sweet was taken Thursday by Iranian forces after leaving Kuwait en route to Houston, the U.S. Navy announced.
"Advantage Sweet was seized by Iran's Islamic Revolutionary Guard Corps Navy while transiting international waters in the Gulf of Oman," NAVCENT said.
IRAN SEIZES SHIP IN GULF OF OMAN, US NAVY SAYS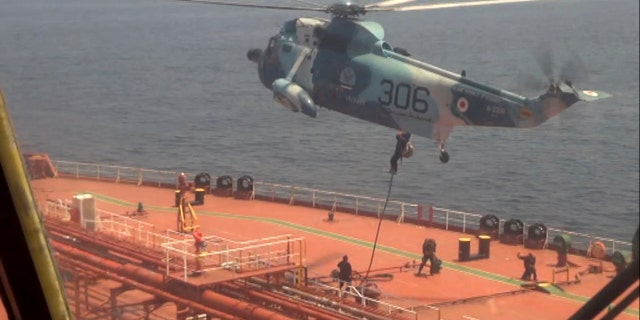 "Iran's continued harassment of vessels and interference with navigational rights in regional waters are a threat to maritime security and the global economy," the statement continued. "In the past two years, Iran has unlawfully seized at least five commercial vessels sailing in the Middle East."
Video of the incident shows Iranian forces approaching the oil tanker via helicopter as it travels through the Gulf of Oman.
FBI SAYS CHINA, IRAN USING NEW TACTICS TO TARGET CRITICS IN THE US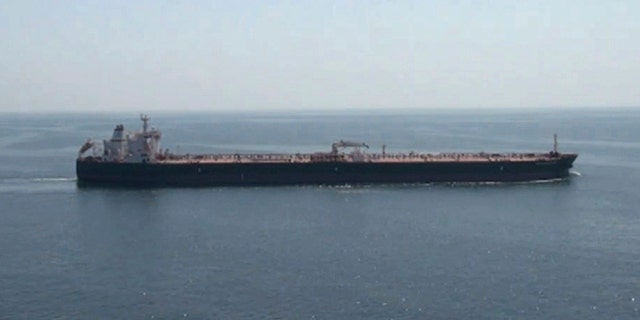 An Iranian Guard Corps soldier can be seen brandishing a rifle out the helicopter door as the aircraft sweeps by the vessel from a distance.
Additional footage shows Guard Corps members descending from the helicopter via rope before taking control of the ship.
SENIOR SHIITE CLERIC FATALLY SHOT IN ATTACK IN NORTHERN IRAN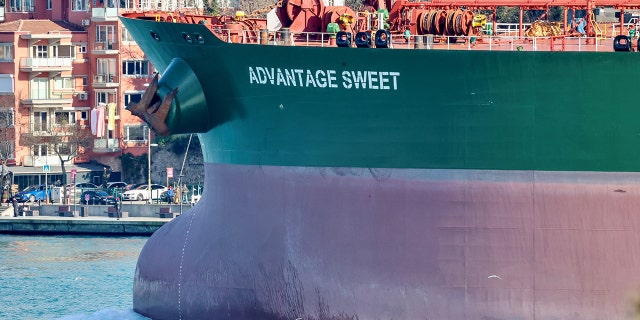 The international incident is only the latest in a series of aggressions by Iran toward foreign vessels within its region.
"The Islamic Republic continues to prove that its terrorism and regional destabilization is not limited to land, air, or even international waters. Tehran's threat to international shipping is almost as old as the Islamic Republic itself," Behnam Ben Taleblu, senior fellow and Iran expert at the Foundation for Defense of Democracies, told Fox News Digital.
CLICK HERE TO GET THE FOX NEWS APP
"Iran's continued hostage taking of oil tankers and harassment of other vessels blows a hole through the theory that greater Chinese involvement in the Persian Gulf might restrain the regime's bad behavior," he added.
The U.S. Navy's 5th Fleet is monitoring the situation as it develops.