An explosion on Tuesday evening struck a base in Iran belonging to the country's paramilitary Revolutionary Guard, killing two workers, local media reported. There was no word on any damages in the blast.
The state-run IRNA news agency said the explosion occurred during a "movement of ammunition" at the Guard base on the outskirts of the city of Damghan, in northern Semnan province.
IRANIAN COMMANDOS SEEN LANDING ON US-BOUND TANKER IN NEW VIDEO
The report offered no other details about the source of the explosion. IRNA added that the incident was under investigation.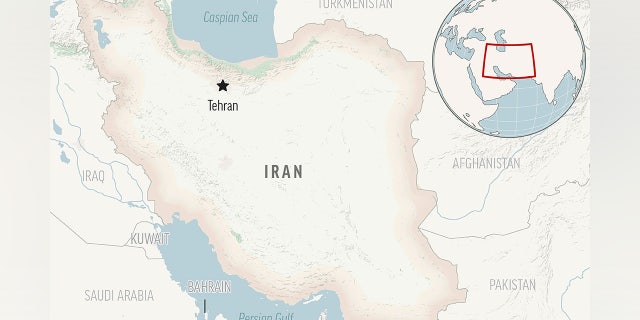 The semi-official Fars news agency said on its Telegram media channel that two workers at the base were killed and three were wounded in the explosion. It identified the two killed by name but gave no other details.
SENIOR SHIITE CLERIC FATALLY SHOT IN ATTACK IN NORTHERN IRAN
The Guard, whose expeditionary forces operate across the wider Middle East and aid Iranian-allied militant groups such as the Lebanese Hezbollah and the Palestinian Hamas group, and Iran's military have been targeted before, raising tensions in the region.
In February, satellite photos showed damage to what Iran at the time describes as a military workshop targeted by Israeli drones, the latest such assault amid a shadow war between the two countries. Iran offered no explanation of what the workshop manufactured.
CLICK HERE TO GET THE FOX NEWS APP
International concerns have mounted over Tehran enriching uranium closer than ever to weapons-grade levels, with experts warning the Islamic Republic has enough fuel to build "several" atomic bombs if it chooses.