Israeli Ambassador Gilad Erdan walked out of Tuesday's U.N. Security Council Meeting and slammed the organization as "biased" following requests to reschedule the debate that took place the same day as Israel's Memorial Day. 
"We made numerous requests to reschedule today's debate, describing the deep importance of the day, yet tragically, this council refused to budge. The decision to nonetheless hold this debate on today of all days only further proves what Israelis already know and feel about this biased organization," Erdan said.
"Today, on this hallowed day, every Israeli remembers those courageous sons and daughters, brothers and sisters, mothers and fathers and dear friends who lost their lives defending Israel. Yet while Israelis mourn, this council – as usual – will hear more blatant lies condemning the State of Israel and falsely painting it as the root of all the region's problems." 
In protest, Erdan proceeded to read the names of those who have fallen this year before dedicating his speech to their memory.
US, ISRAEL MUST STAND UNITED ON IRAN NUCLEAR ISSUE TO AVOID '9/11 WITH NUCLEAR BOMBS'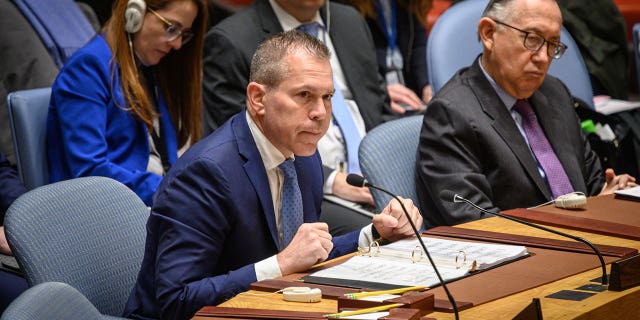 "I light this candle, Mr. President, to honor them and may their memory be blessed. I'm sorry, but I refuse to spend this sacred day listening to lies and condemnation," Erdan said as he lit a candle and placed it in front of him. 
"This debate disgraces the fallen, and Israel will not take part in it." 
Erdan then stood and and exited the chamber. 
ISRAELI HISTORIAN, AUTHOR FEARS JUDICIAL REFORM COULD IMPERIL ELECTIONS, END FREE PRESS: 'ROAD TO DISASTER'
Erdan had previously sent a letter to this month's council president, Russian Ambassador Vassily Nebenzia, dated April 3, requesting the debate be rescheduled on any other day except April 25 or Israel's Independence Day on April 26. 
"As president of the Security Council, the Russian Federation is required to play a neutral role, yet scheduling an open debate, in which Israel is requested to participate, on Israel's Remembrance Day, shows indifference and dishonor to this hallowed day and will directly impact my ability to represent Israel accordingly," Erdan wrote. 
NETANYAHU THROWS SHADE ON BIDEN AFTER PRESIDENT SAYS HE'S 'VERY CONCERNED' ABOUT ISRAEL'S JUDICIAL REFORMS
"Due to the fact that this is a matter of utmost importance, it is now being raised on the ambassadorial level. I request that the open debate be rescheduled so it does not fall on either Remembrance Day on April 25 or on Israel's Independence Day on April 26," Erdan closed the letter.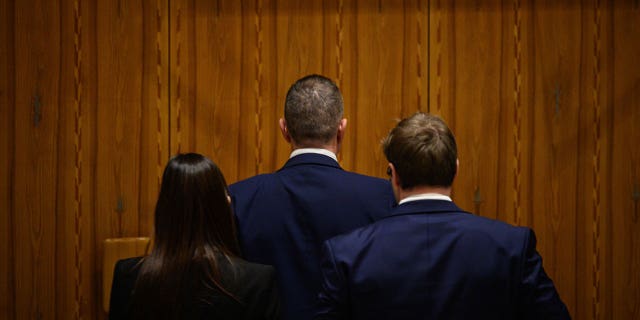 Nebenzia responded in a letter several days later "expressing concerns with the timing of our signature events."
"We immediately conveyed your message to our capital," Nebenzia wrote. "As far as I understand, the answer has been already communicated to the Israeli side bilaterally."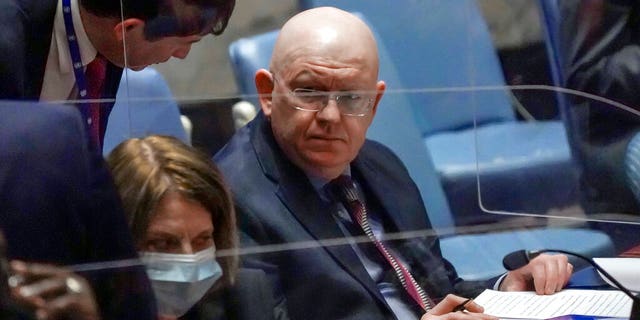 CLICK HERE TO GET THE FOX NEWS APP
Tuesday marked Yom Hazikaron, Israel's Memorial Day, when the country mourns the thousands of soldiers who have died defending Israel. In recent years, it has also included thousands of civilians killed in terror attacks.
The Security Council meeting was chaired by Russia's Foreign Minister Sergey Lavrov and was attended by the Palestinian Foreign Affairs Minister Riyad al-Maliki.