Israeli security forces shot and killed a suspected Palestinian assailant in the West Bank on Thursday, the Israeli military and Palestinian health officials said, stirring tensions in the occupied territory at a time of unusually high violence.
The Israeli military said it received reports that a Palestinian had tried to carry out a car-ramming attack near the large West Bank settlement of Ariel. Israeli soldiers opened fire at the suspected assailant after they realized he was wielding a knife, the military added. The Palestinian Health Ministry identified the man killed as 39-year-old Ahmed Taha from the northern Palestinian village of Salfit. No other casualties were reported.
Videos captured from the scene of the crash show Taha's car stranded beside a damaged minivan. An Israeli police officer approaches the driver's seat, the car door left ajar. A moment later, Taha apparently lunges at the officer. A nearby solider unleashes a torrent of gunfire until Taha is reduced to a bloody pulp, footage shows.
DESANTIS CALLS ISRAEL A 'MOST VALUED AND TRUSTED' ALLY IN JERUSALEM SPEECH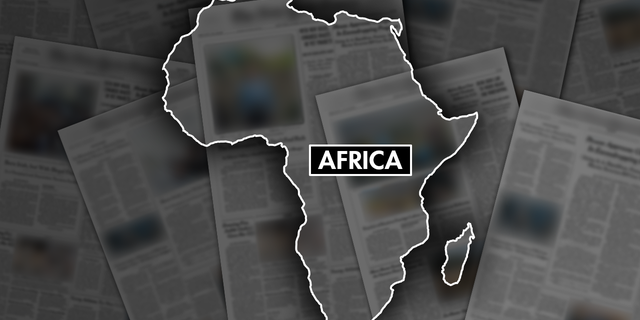 CLICK HERE TO GET THE FOX NEWS APP
The Israeli military alleged that Taha swerved into the opposite lane of the highway and tried to slam his car into civilians and security forces stationed at the intersection. It released a photo of a yellow kitchen knife that the army said belonged to Taha.
Palestinian media cast doubt on the Israeli claim of a deliberate car-ramming, reporting that Israeli soldiers, trained to respond instantly, could have misconstrued an ordinary collision. In the video, the damaged minivan beside Taha's car appears to have a white and green Palestinian license plate.
Thursday's incident adds to a volatile security situation in the occupied West Bank, where Israeli-Palestinian fighting has surged to heights unseen in years.
So far in 2023, 96 Palestinians have been killed by Israeli fire in the West Bank, according to a tally by The Associated Press, at least half of them affiliated with militant groups. During that time, 19 people were killed in Palestinian attacks on Israelis.
Israel captured the West Bank, along with the Gaza Strip and east Jerusalem, in the 1967 Mideast war. Palestinians seek those lands for a future independent state.