BOSTON – Americans in Boston sounded off about President Biden's declining approval rating, with some offering advice.
"I don't think he can do much at all," said Frank, from Connecticut, adding that he may vote for former President Trump. "There's no way he's going to be able to turn this around. It's a mess." 
But Nicole, of Watertown, said she thinks Biden is doing a good job and is surprised by his approval ratings. 
"You're under a lot of scrutiny, obviously, as president," she said. "You're never going to make everybody happy, but I do think he's doing a good job."
WATCH: AMERICANS' ADVICE TO PRESIDENT BIDEN ON UPPING HIS LOW APPROVAL RATING
WATCH MORE FOX NEWS DIGITAL ORIGINALS HERE
Biden's approval rating dropped to an all-time low at 36%, down from 42% in February, according to a Washington Post-ABC News survey published Sunday. Other approval rating polls show Biden holding steady in the 40s. The numbers come less than two weeks after he launched his re-election bid.
Nicole said Biden could improve his ratings by focusing more on abortion access. 
"Abortion rights are really important to me — and gun regulation," she said. "It's hard to pass bills and stuff, but I think if we can get one bill through that guarantees my reproductive rights as a woman or stricter gun laws, I think that would really boost his numbers."
DEMOCRATS SOUND OFF ON WHY THEY ARE REJECTING A REPUBLICAN PLAN TO CUT FEDERAL SPENDING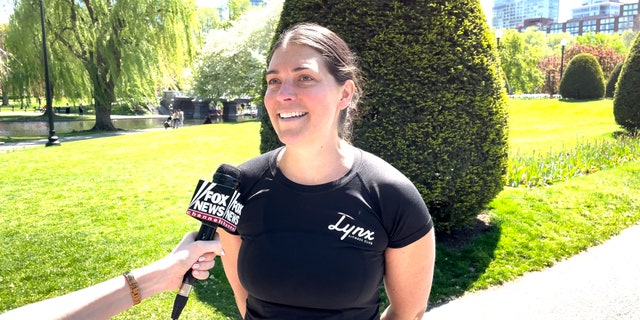 Vinny, from Boston, said he'd grade Biden below an F and that there was nothing the president could do to bring up his ratings.
"The man is terrible," he said. "He's driving this country straight into the ground and he's doing it on purpose."
JOE BIDEN 2024? AMERICANS SOUND OFF ON THE NEED FOR A DEMOCRATIC CHALLENGER
Keith, of Oregon, gave Biden a B rating, adding that he thinks the president is doing a lot to benefit average Americans.
"I think he's gotten a lot of things done in his two years — a lot of important legislation was passed," he said. "We've been able to do well economically."
"It doesn't make sense to me" why his approval ratings are so low, Keith added.
He also said he dislikes Trump and doesn't understand his decent poll numbers against other Republican presidential hopefuls.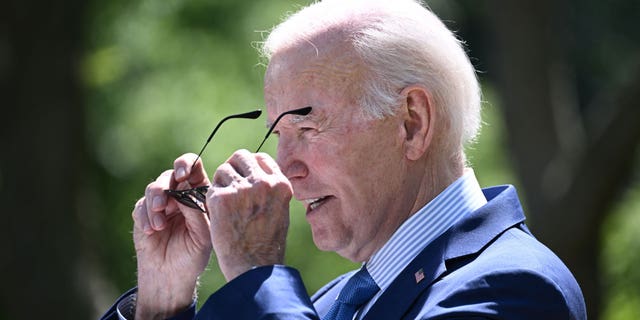 "There's nothing about Trump that should allow him to be anywhere in the polls except zero," Keith said.
NEW HAMPSHIRE VOTERS WEIGH IN ON 2024 CONTENDERS AS VIVEK RAMASWAMY VISITS ALL 10 COUNTIES
Nikolay, an American living in Canada gave Biden a C-minus.
"A lot of people think that he's not so much in charge, he's more of a figurehead," he said.
Nikolay's "number one" advice for Biden to improve his approval rating was to "not be so old." He said Biden should "be out there more" and to be "an energetic leader."
Among Democratic-leaning respondents in the Washington-ABC News poll, 58% said they'd like to see the Democratic Party nominate someone other than Biden.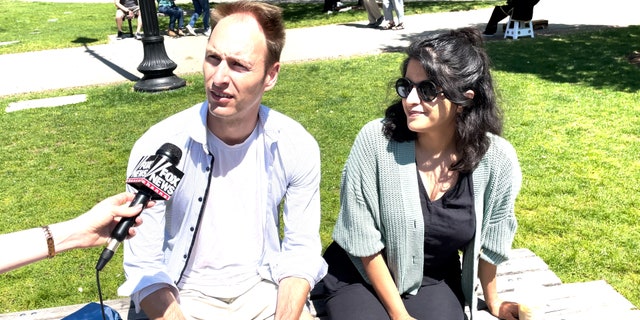 Harrison, from Cincinnati, said he supports Biden and thinks the president is doing a good job.
CLICK HERE FOR THE FOX NEWS APP
"That is a tough question," he said when asked if Biden can repair his approval rating. "I don't think he should run again, but he's doing the best he can with what he has."
Lilly, from Queens, New York, said she gives Biden a lot of credit and rated him an 8 out of 10.
"I'm definitely not going to vote for him in the primary," she said. "Come the actual election in 2024, I think I'm going to vote blue, so he doesn't have to do too much to convince me."
To watch the full interviews, click here.