James Harden turned back the clock on Monday night and helped deliver a shocking Game 1 victory over the Boston Celtics in the Eastern Conference semifinals, 119-115.
Harden delivered with 12 seconds left in the game.
CLICK HERE FOR MORE SPORTS COVERAGE ON FOXNEWS.COM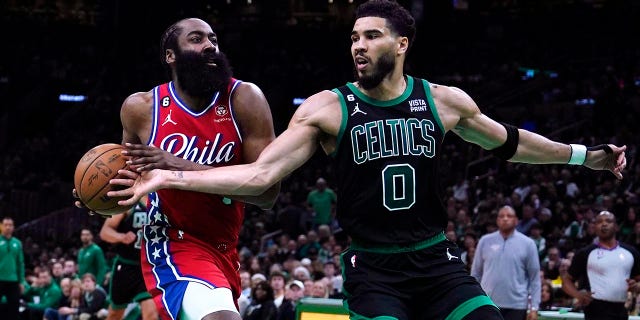 He got the ball in his hands down one point and set up a play in which he would have Celtics center Al Horford guarding him. Harden dribbled to the center of the three-point arc and buried a shot right in the big man's face to up two points. Paul Reed would hit two more foul shots to seal the game moments later.
Harden finished with 45 points on 17-of-30 shooting with six assists and two steals. He and the 76ers took the edge in the series without Joel Embiid who is dealing with a right knee injury.
EX-NBA POINT GUARD MAKES BOLD CLAIM ABOUT THIS GENERATION OF BASKETBALL PLAYERS
Tyrese Maxey had 26 points, four steals and two assists. Reed added 10 points and 13 rebounds.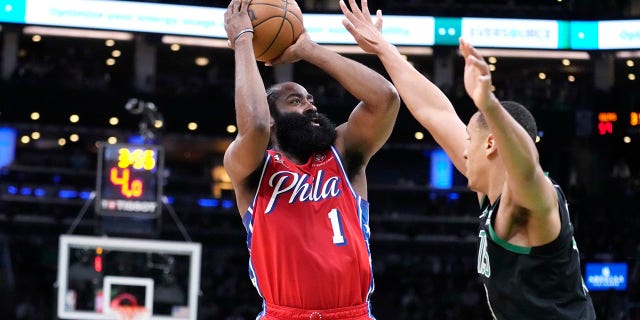 Boston and its fans were stunned once the final buzzer sounded.
Jayson Tatum led the Celtics with 39 points on 14-of-25 shooting in 44 minutes. He had 11 rebounds and five assists as well. Marcus Smart had 12 points, seven assists and three rebounds while Horford had 11 points, six rebounds and three assists.
Boston shot better than Philly – 58.7% from the field compared to 50.6% for the 76ers. The Celtics also outrebounded the 76ers 38-28. However, the 76ers shot 44.7% from three-point range. Boston was only 38.5%.
The Celtics are the defending Eastern Conference champions.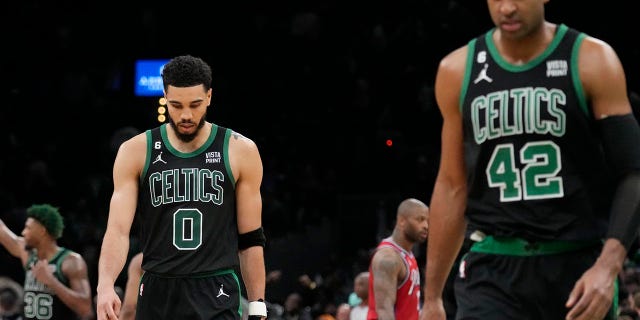 CLICK HERE TO GET THE FOX NEWS APP
Game 2 is set for Wednesday night in Boston.