A Japanese mountaineer died and another was injured when apparent rocks hit them while they were trying to climb a never-scaled mountain in Pakistan, a mountaineering official and the injured climber said Tuesday.
The climbers were on an expedition organized by a local tour operator in the Andaq Valley in the country's north, said Karrar Haidri, secretary of the Alpine Club of Pakistan. The unclimbed mountain is called Virgin Peak and it is 19,029 feet tall.
Shinji Tamura slipped and fell at an altitude of 17,650 feet while trying to ascend the mountain Friday, Haidri told The Associated Press.
POLISH CLIMBER DIES SCALING PAKISTAN'S 'KILLER MOUNTAIN,' RESCUE EFFORTS UNDERWAY FOR STRANDED MOUNTAINEER
The man's colleague, Semba Takayasu, said their rappelling point was broken and they fell together, holding a double rope about 197 feet long. "Shinji was heavily hit" and had a big injury from what Takayasu said he thought was a rock.
"I told Shinji not to move because, you know, he's so damages (injured) but looks like he has had some confidence to coming down," Takayasu said.
He said the campground was so close its lights were visible and he thought Tamura was trying to reach it when he disappeared.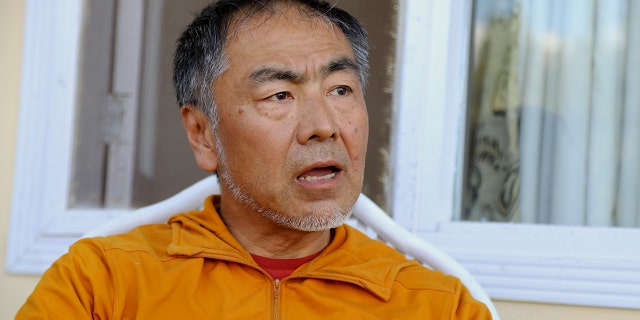 Takayasu managed to reach base camp to seek help, and Haidri said a search team was quickly sent to the area where Tamura slipped.
"Our rescue team is going down into the crevices, but the crevices (are) so deep and so soft, you know, so our rescue team cannot find him," Takayasu said.
K2 IN PAKISTAN POLLUTED WITH 'ROTTING FOOD AND HUMAN WASTE' LEFT BY CLIMBERS, FOUNDATION SAYS
The search for his body was called off Monday and local authorities in the region confirmed Tamura's death.
"We have been informed by local authorities that the Japanese fell from a great height into the rocks and there were piles of snow and apparently he was buried there. Some of his belongings were found but there is no trace of his body," Haidri said. "There is no chance of survival in such incidents, and the injured Japanese Semba Takayasu had also seen him falling from a great height, and rescuers went to the area for the search."
Tamura said he was rescued from the base camp by a helicopter and later arrived at Skardu, the main town in northern Pakistan, which is known as the gateway to K2, the world's second-highest mountain.
CLICK HERE TO GET THE FOX NEWS APP 
Every year, hundreds of local and foreign climbers visit northern Pakistan, where some of the world's tallest mountains are located.
Pakistani authorities said Saturday they were investigating the death of a Pakistani porter near the peak of K2, the world's most treacherous mountain.