Donna Kelce has found herself in the spotlight once again after appearing to leak some NFL schedules online ahead of Thursday's release date. However, her son, Philadelphia Eagles center Jason Kelce, cautioned fans against believing everything they see on the internet. 
A Facebook post that appeared to belong to Donna Kelce went viral on Twitter after an account, @NerdingOnNFL, shared a screenshot of Donna's post revealing a portion of the Kansas City Chiefs schedule.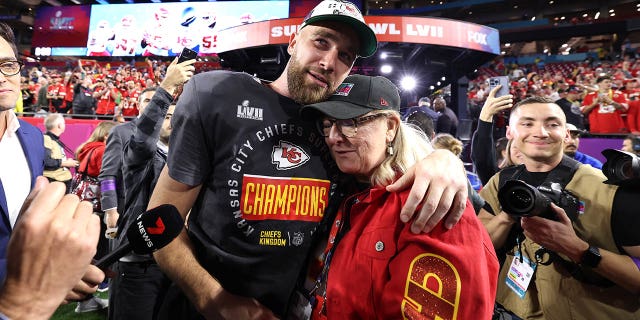 According to the post, the Chiefs would play the Chicago Bears in Germany for an international game and return in 2024 for a game against the Carolina Panthers. 
DONNA KELCE'S SUPER BOWL SPLIT JERSEY AND CUSTOM SHOES, ENSHRINED INTO THE PRO FOOTBALL HALL OF FAME
Jason Kelce fueled speculation that the post was from his mom when he retweeted it on Tuesday. 
However, the NFL released five international games on Wednesday, including the Chiefs playing the Miami Dolphins in Week 9. 
CLICK HERE FOR MORE SPORTS COVERAGE ON FOXNEWS.COM
Kelce responded to a fan calling out the discrepancy and in doing so, suggested the post may not have been from Donna Kelce.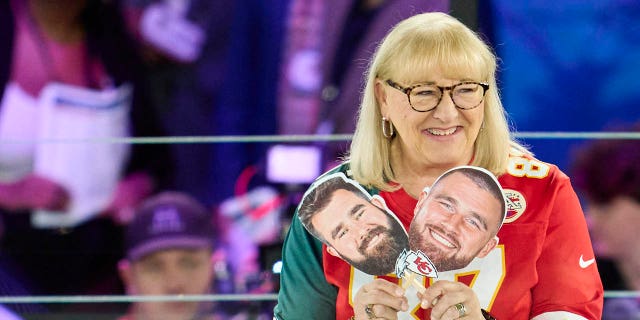 "Don't believe everything you read on Facebook…," he tweeted. 
CLICK HERE TO GET THE FOX NEWS APP
The NFL released a handful of games on Wednesday including five international matchups that will see the Jacksonville Jaguars play two games in back-to-back weeks in London.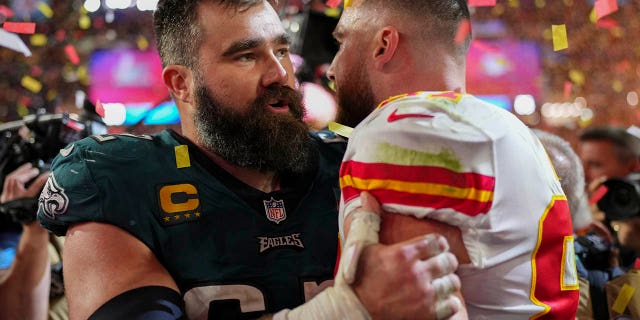 Aaron Rodgers and the New York Jets will also host the Dolphins on Black Friday and the reigning NFC champion Philadelphia Eagles will host the New York Giants on Christmas Day in a playoff rematch. 
The Associated Press contributed to this report.