Aaron Rodgers has not been in New York for long, but the four-time MVP is greatly enjoying his new city. 
Rodgers joined "The Pat McAfee Show" on Tuesday and discussed his first week in New York City.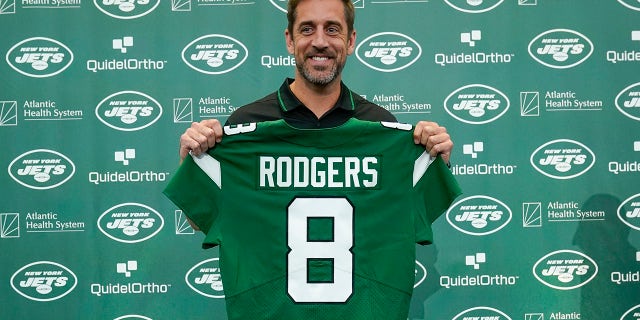 "I'm having a blast. I am having an absolute blast. It's been so fun," Rodgers said. 
JAGUARS DRAFT PICK ERICK HALLETT SENT TEAM'S PHONE CALLS TO VOICEMAIL
"Everything is new. It's like the first day of school every day," Rodgers said about joining a new team for the first time in 18 years. "There's new people to meet. Gotta figure out your routine, and where the laundry loops go, and mail, and cleats, and weight room shoes. Everything's new and exciting and fun. I'm just pinching myself a lot of days. I just can't believe it's real sometimes. So, it's been a dream for sure just to be here."
Rodgers has been seen out in public multiple times, attending New York Rangers and New York Knicks playoff games in the city. 
On Tuesday night, Rodgers sat courtside with Jets cornerback Sauce Gardner as the Knicks took on the Miami Heat in the second round of the NBA Playoffs.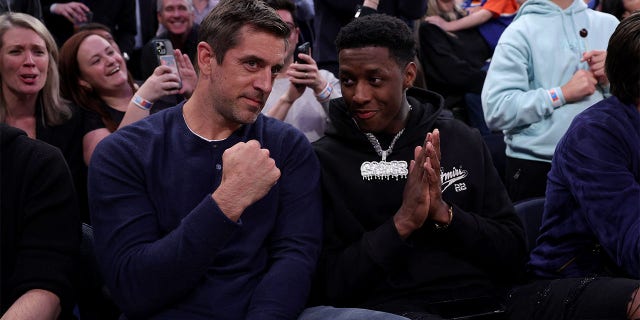 Rodgers' arrival in New York has instantly upped expectations for the Jets in 2023 as the organization looks to snap a 12-year playoff drought. 
CLICK HERE FOR MORE SPORTS COVERAGE ON FOXNEWS.COM
The Jets are expected to compete with the Kansas City Chiefs, Buffalo Bills, Cincinnati Bengals and Miami Dolphins for top billing in the AFC. 
They will do so with a plethora of weapons for Rodgers, with wide receiver Garrett Wilson and Breece Hall coming off rookie seasons worthy of praise.  
Wilson was voted the Offensive Rookie of the Year, while Hall rushed for 463 yards and four touchdowns in just seven games before suffering a season-ending ACL injury. 
CLICK HERE TO GET THE FOX NEWS APP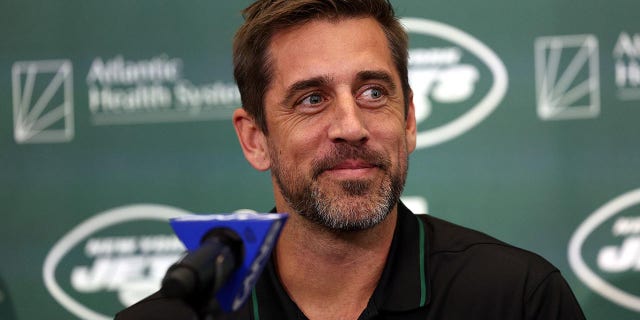 Rodgers praised Wilson on Tuesday, comparing him to former teammate Davante Adams. 
"He's a talented guy. I threw him a pass today and just kind of turned and was like, 'Wow,'" Rodgers said. "His ability to kind of get in out of his brakes. There's another No. 17 I played with for a long time who does it better than anybody, but the explosiveness in and out of the breaks to No. 17 here is pretty similar."
On Tuesday, the Jets reportedly added veteran wide receiver Randall Cobb, one of Rodgers' good friends and favorite targets throughout his career.