Aaron Rodgers wore No. 12 for his entire 18-year tenue with the Green Bay Packers, so when rumors swirled that he could possibly join the New York Jets, questions were asked about what number he would wear.
That's because 12 is retired by Gang Green in honor of legendary quarterback Joe Namath.
Namath, though, was quick to give Rodgers his blessing and let the Jets unretire the number if the four-time MVP wanted to wear it.
However, "12 for the Jets is Joe Willy Namath," Rodgers said on Wednesday, and he has reverted to his college uniform number 8.
CLICK HERE FOR MORE SPORTS COVERAGE ON FOXNEWS.COM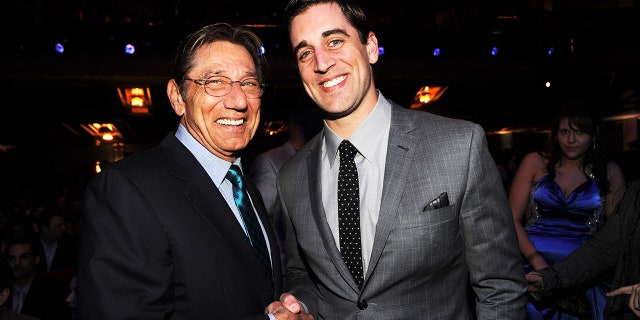 "I just thought it was appropriate for me to show the proper respect and honor for him and his career by taking a different number," he said.
Namath was touched by the gesture.
"That was warm, that touched my heart a bit, that shows something about the man," the Super Bowl III winner told the New York Post. "He has a way about him, a lot of respect for the past. I was humbly grateful, you know what I mean? It felt good. It made me like [him] even more. First time I met him I liked him, and I'll tell you what, I've not seen anybody play better than him the times over the last 10, 15 years I've been watching."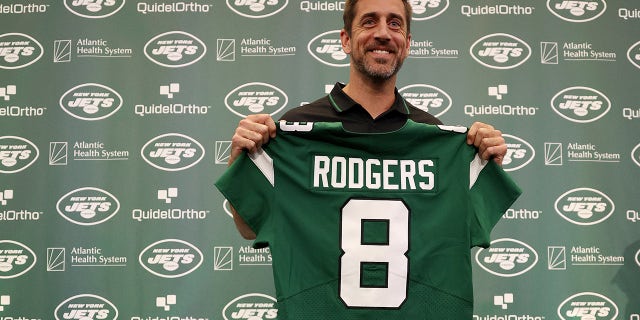 Namath said he was willing to let the now-former Green Bay Packer wear the number if that's what it took for him to come to New York.
"I want to see the Jets win," Namath said. "I'd love to see 'em win a championship. We've had a strong following for a long time, and I want not only the players to get the championship for themselves, but for the fans. 
"I honest-to-God feel like the fans have been loyal, and we deserve being, I guess, awarded a championship. But we've gotta earn it. It's because of the fans and the way they've followed the team over the years. There were some down years, we had some decent years."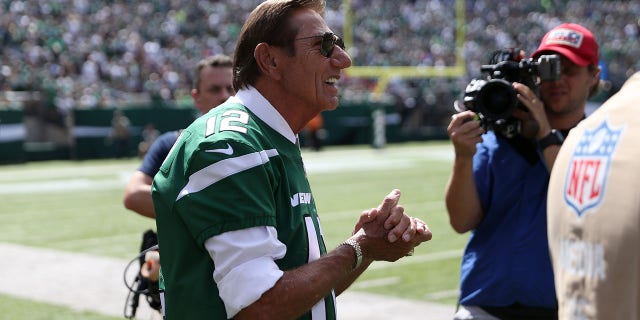 CLICK HERE TO GET THE FOX NEWS APP
Namath's Super Bowl victory way back in 1969 remains the lone championship in Jets history, but after going 7-10 with maybe the worst quarterback situation in the NFL last year, they picked up a four-time MVP and could make a serious run.