Legendary NFL defensive lineman J.J. Watt revealed that he recently participated in a pub crawl for "research" purposes.
Last week, Watt and his wife, former Team USA midfielder Kealia Watt, purchased a minority stake in Burnley F.C. The club is set to move to the Premiere League next season.
Watt's 12-year professional football career came to an end in January when he announced his retirement. But, the 34-year-old is certainly interested in staying involved with sports.
CLICK HERE FOR MORE SPORTS COVERAGE ON FOXNEWS.COM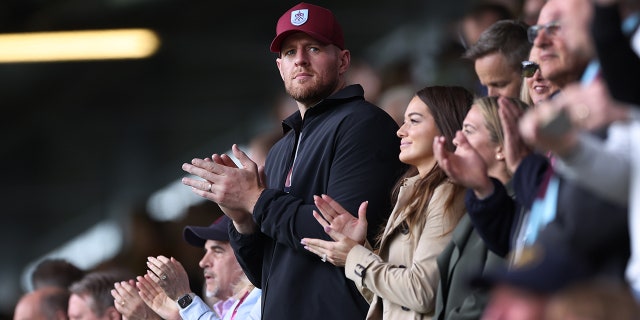 Watt said that he took part in the pub crawl in an effort to interact with the team's supporters and develop a deeper understanding of the club.
"I've learned that the history, tradition and supporters, it's all about respecting and honoring that," he told "BBC Breakfast" on Tuesday. "You never want to come in and try and do something that's not true to who the club is and what we're trying to do is show people what real Burnley is about.
RECENTLY RETIRED JJ WATT BLOWN AWAY BY TAYLOR SWIFT CONCERT: 'UNBELIEVABLE'
"I did a pub crawl yesterday on my way to the stadium so I started at the Royal Dyche, worked my way down to Vintage Clarets and all my way up to Turf Moor. Just getting to know the supporters, I want to earn their trust by showing them how much we care and how passionate we are."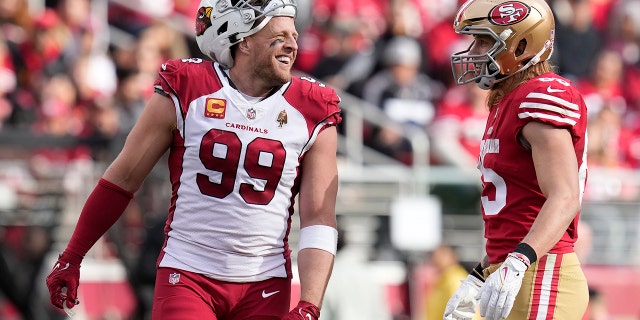 While gathering research may have been Watt's primary focus, he admittedly took some time to enjoy the moment.
"It's research, I'm doing research and lots of pints of Guinness along the way. But it was a lot of fun and really good to get to know them on a personal level, and hopefully they get to know us as well."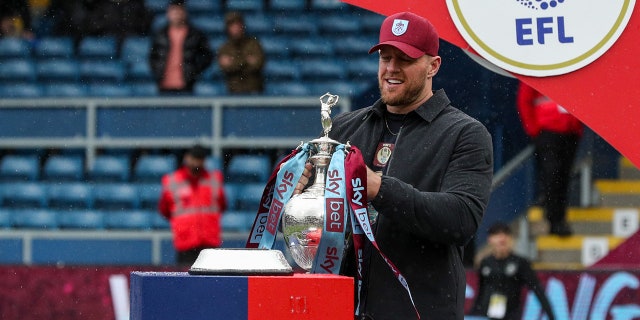 Watt was on hand as Burnley closed out the season earlier this week with a win over Cardiff City.
He had the honor of carrying the league winner's trophy to the stage during the Sky Bet Championship.
CLICK HERE TO GET THE FOX NEWS APP
"Promotion and relegation, the highs and lows, the consequences are incredible, so we have been looking for a club for a long time," he said. "We knew that once we found the right opportunity we were going to go all-in, so we took our time. Burnley checked every single box."