Katy Perry said on Sunday that she and fiancé Orlando Bloom work "continuously" at their relationship. 
"Orlando and I's initials are O.K. We continuously put in the work to make sure they aren't K.O.," the "American Idol" judge joked on her Instagram of her "Pirates of the Caribbean" star partner alongside three photos of the power couple dressed up.
The 38-year-old added, "Find yourself a partner that will go down to the mat with you and get back up every time. I love you my fighter @orlandobloom." 
Bloom professed his admiration for her in the comments. "I love you and our love bombs. wouldn't have it any other way," he wrote. 
ORLANDO BLOOM BRAGS ABOUT KATY PERRY PERFORMING AT KING CHARLES' CORONATION: 'SHE SANG FOR THE PRESIDENT TOO'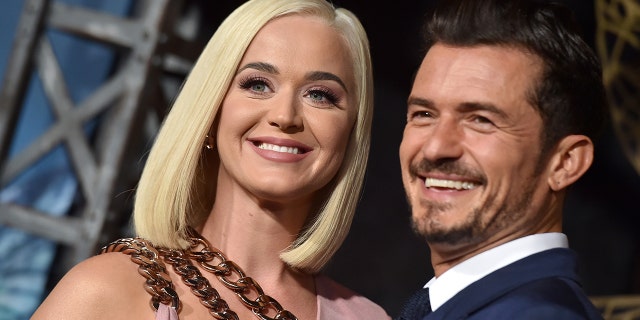 Hours later, he added another post that said, "O.K there's a K.O for ya! I just learned what love bomb is," the 46-year-old wrote with a laughing emoji. "Love bomb" can sometimes refer to manipulation in a relationship. "daddy can't keep up with you kids."
The "Carnival Row" actor proposed to Perry in 2019 after three years together and the two share 2-year-old daughter Daisy. Bloom also shares son Flynn, 12, with ex wife Miranda Kerr. 
APP USERS CLICK HERE FOR PHOTOS
Last week, Bloom gushed to Entertainment Tonight about Perry singing at Windsor Castle next Sunday for King Charles III's coronation. 
CLICK HERE TO SIGN UP FOR THE ENTERTAINMENT NEWSLETTER
"My girl's gonna be singing, that's fun," the "Lord of the Rings" actor said at CinemaCon. "I'm not gonna make it there, sadly, but she's representing which is cool. She does those big, historical things. It's wonderful. She sang for the president too. She does that. Who's left? Maybe the pope. So yeah, it's exciting."
In March, he also called Perry is "biggest fan."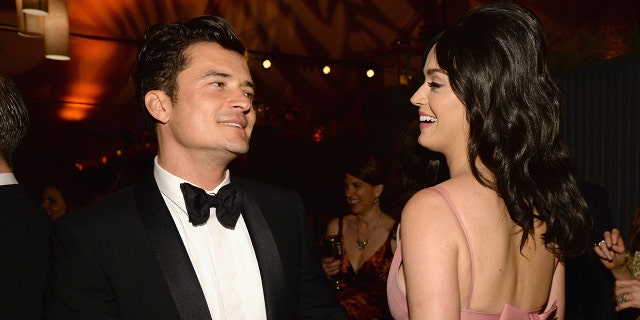 ORLANDO BLOOM REVEALS KATY PERRY RELATIONSHIP CAN BE 'REALLY, REALLY, REALLY CHALLENGING'
"I think we support each other because we are fans of one another, you know what I mean?" he told People magazine. "What she does is so empowering for young musicians with everything with '[American] Idol.' Then she can go and put on a powerhouse show in Vegas. We support, it's who we are. Katy's a force and we both have these pools we swim in and we recognize each other's pools and we go, 'Hey, I'm over here. We're doing this.' And it's great."
The actor also opened up to Flaunt magazine about the challenges of their relationship in February.
"Sometimes things are really, really, really, challenging," he admitted. "I won't lie. We definitely battle with our emotions and creativity, [but] I think we're both aware of how blessed we are to have uniquely connected in the way that we did at the time that we did, and there's definitely never a dull moment."
The couple's celebrity friends loved on Perry's Instagram post with Karlie Kloss posting praying, heart and smiley face heart emojis and Lauren Sanchez leaving two smiley face heart emojis. 
CLICK HERE TO GET THE FOX NEWS APP
Sean Hayes also joked that his initials with his husband Scott Icenogle spell "HI." 
"Us and you guys would be, "Hi, ok?" he wrote.