During the Kentucky Derby, Americans across the country enjoy staying at home with their friends and family to place online bets on their favorite horses to win races. 
Online gambling is heavily regulated in the United States, but horse race betting has legal loopholes allowing nearly 40 states to legalize it.
Read below to find out how to place your first online horse racing bet from the comfort of your home just in time for the Kentucky Derby.
HISTORICAL AND MEMORABLE KENTUCKY DERBY RACES FROM 1875 AND ON
How do you bet on the Kentucky Derby from home?
Throughout the United States, multiple states allow citizens to make bets online, also known as advance deposit wagering. This means you can simply place bets from the comfort of your home and watch the results live without attending the Kentucky Derby. Variety sites offer listings to bet on specific horses or jockeys in the Derby, including BetOnline, Bovada, TwinSpires and BetUS.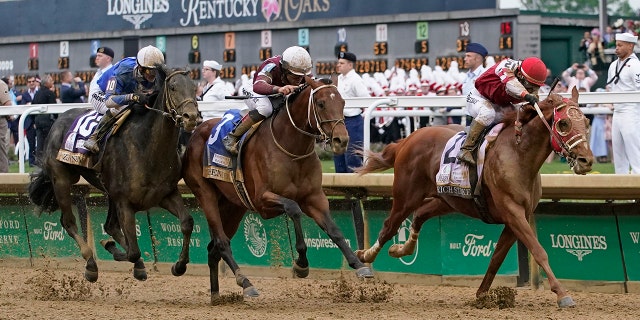 After you sign up and deposit your money into one of these sites, you may begin making your first bet. The first step will be selecting the bet you want to make, which could include some form of a parlay bet. Parlay betting allows individuals to combine multiple horse races into one bet. However, for the Derby, you can always just place one bet at a time per race.
After placing your bet, you will confirm the amount you want to wager and be given a slip. Most sites will allow you to track listings or timelines of different races. You can study each horse's odds to win their race and other statistics to help inform your decision. Moreover, you can always add more bets before the deadline. Some online betting sites, such as TwinSpires offer first-time players a signup bonus for special events such as the Derby. 
KENTUCKY DERBY: THE HISTORY OF THE RACES AND LONG STANDING TRADITIONS
What to do before betting on a horse?
Before you begin putting money on any bets at the Kentucky Derby, please consider taking a few steps to ensure that you're making a good financial decision and having fun in the process. Start by studying the horse or jockey you bet on before throwing in the money. Read about past race results, backstories, and the odds for who is favored to win a particular race. 
If you are newer to the world of gambling or horse betting, start by placing bets on the horses that are favorites to win. Although you won't receive a huge payout compared to betting on the underdog, it is safer. If you are betting on a total of 12 horse races, you should bet on the favorite for all of them in order to likely win four or five.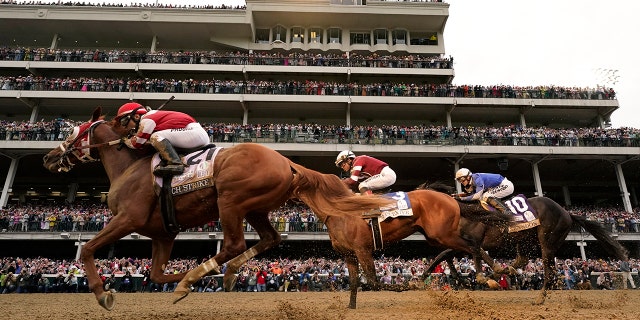 CLICK HERE FOR MORE SPORTS COVERAGE ON FOXNEWS.COM
Finally, always place your bet early before the race begins and bet responsibly. Horse race betting should be a fun activity you can do with your friends and family at the start of the Derby, not something that will potentially damage you financially. 
Where can you bet on horse races online in the US?
Horse race betting online is legal in dozens of states across the country, including Alabama, Arizona, Arkansas, California, Colorado, Connecticut, Delaware, Florida, Idaho, Illinois, Indiana, Iowa, Kansas, Kentucky, Louisiana, Maryland, Massachusetts, Michigan, Minnesota, Missouri, Montana, Nebraska, New Hampshire, New Mexico, New York, North Dakota, Ohio, Oklahoma, Oregon, Pennsylvania, Rhode Island, South Dakota, Tennessee, Vermont, Virginia, Washington, West Virginia, Wisconsin and Wyoming.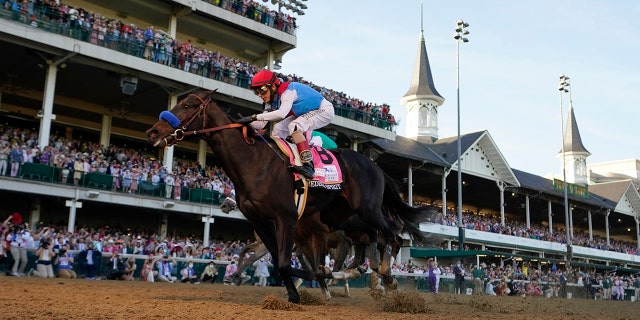 CLICK HERE TO GET THE FOX NEWS APP
This form of gambling is legal in many states because the Unlawful Internet Gambling Enforcement Act allows state governments to decide whether to legalize online wagering for horse races.