A 10-year-old girl was spat on by a Los Angeles Kings fan while she was wearing an Edmonton Oilers jersey at the teams' playoff matchup in Southern California, Edmonton winger Evander Kane says.
Cecily Eklund, who was diagnosed with brain cancer at age six, attended Game 3 on Friday at Crypto.com Arena as a guest of Kane and the Ben Stelter Fund, as she has grown a friendship with Kane since her treatment.
However, she was subjected to "gross and completely unacceptable" behavior by at least one Kings fan, Kane claimed.
CLICK HERE FOR MORE SPORTS COVERAGE ON FOXNEWS.COM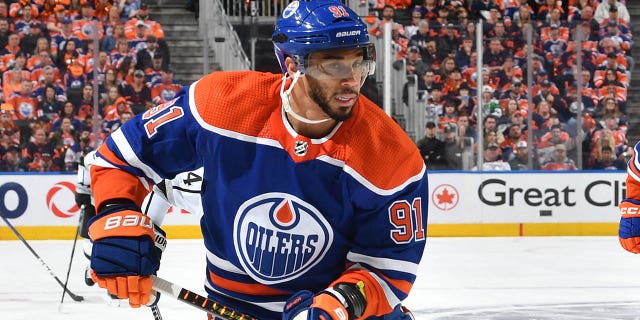 "My dear friend [Cecily] got to go on an amazing trip to LA last week that created some incredibly fun memories. But some of her experience in LA, specifically at Game 3 of the game was not. I'm disgusted and appalled at what happened to this amazing little girl in the stands and in a woman's restroom where she was harassed for wearing her jersey and was spit on by an LA fan for doing so," Kane wrote on Instagram, via the Daily Hive. "This type of behaviour is gross and completely unacceptable. For any young girl especially someone battling cancer to be treated in such a manner is pathetic. Grow up and as this smart young lady always says BE KIND!"
A user named Chrissy Arvanitis, whose page has since been deactivated, replied to Kane's story saying that Kane "make[s] us spit on kids for being a dirty mother f—er."
If there is a silver lining to the harsh allegations, a bulk of Kings fans have made up for someone else's wrongdoing by donating thousands to Eklund's charity.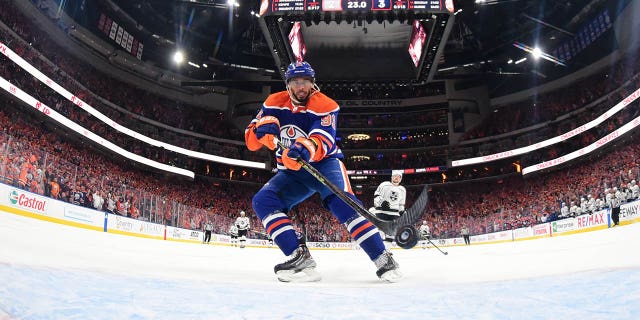 AVALANCHE STAR CALE MAKAR SUSPENDED 1 GAME FOR 'LATE HIT' ON KRAKEN LEADING SCORER JARED MCCANN
Zach Lyttle, a Kings fan, shared the page on his Twitter account and urged others to donate.
"Hey Kings Twitter, this awesome and amazing hockey fan is named Cecily, and she has cancer. Here is her donation page. Let's show her what real Kings fans are like," he wrote.
The 10-year-old also seems to be in tremendous spirits.
"Watching hockey in LA is lots different than watching hockey in Canada. Edmonton fans are very different. I think if we can choose to be anything, we should choose to be kind," she wrote on her Instagram page early Tuesday.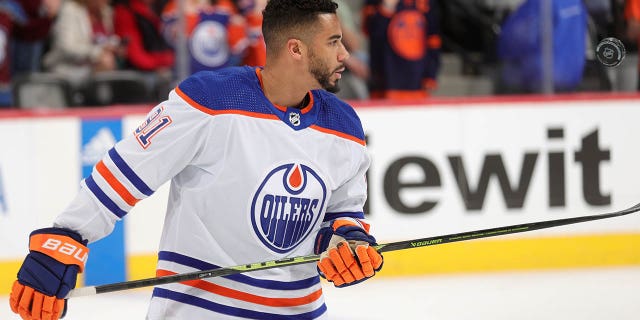 CLICK HERE TO GET THE FOX NEWS APP
Game 5 is back in Canada at 9:30 p.m. on Tuesday night, and Eklund will be there selling bracelets to support the Ben Stelter Fund. Their series is tied at two apiece.