Laura Dern said she felt the "walls crumbling down" around her in 2018 when a doctor told her that her mother Diane Ladd might only have six months to live after her lungs had been scarred most likely by her exposure to pesticide spraying near her home. 
But she felt encouraged when he said taking her on walks each day might expand her lungs. 
So she moved to Santa Monica to stay with her mom, writing in their new book: "These walks might be our final moments together. They only way I can cope with my fear of her dying is by making sure that we talk about everything and that we leave nothing unsaid."  
The "Jurassic Park" actress and Ladd began to walk each day, which the "Chesapeake Shores" star noted in the book felt "impossible" to her at first because of her reduced lung capacity, but as the walks got longer their conversations did as well and their understanding of each other deepened. 
'JURASSIC PARK'S LAURA DERN, SAM NEILL REFLECT ON 20-YEAR AGE GAP ROMANCE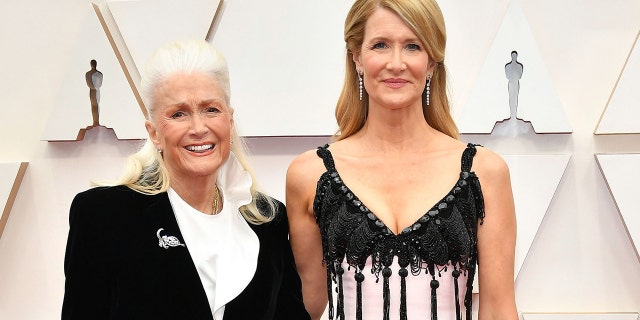 The pair recorded their conversations and have turned them into a book out this week called "Honey, Baby, Mine: A Mother and Daughter Talk Life, Death, Love (and Banana Pudding)."
Dern continued, "In the months that followed, we talked through happy memories and old wounds – some of which healed as a result of these conversations. I became closer to my mother than I ever had been before. I learned things about her I'd never known and discovered another side to stories from my childhood."
Dern said as she encouraged the "Chinatown" actress to walk farther, she also asked her to be honest about difficult subjects like her divorce from Dern's father Bruce Dern and the death of Ladd's first child at 18 months old. 
CLICK HERE TO SIGN UP FOR THE ENTERTAINMENT NEWSLETTER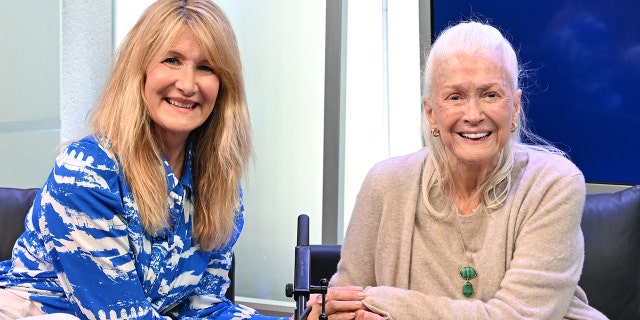 "I thought I was doing all this talking and reminiscing for my mother's sake, to give her peace and strength in her final months or years and to let her know how she'd shaped me and how grateful I was for her example," Dern wrote. "But I would come to learn that this time with her was a gift for me as well."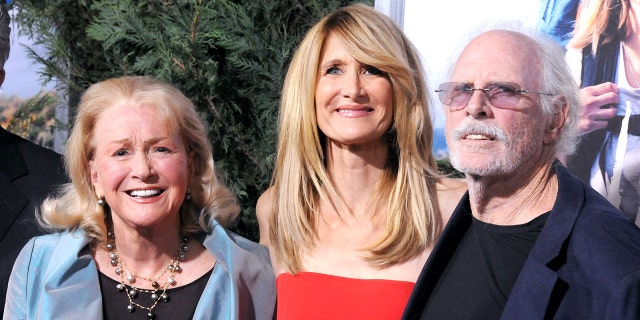 Ladd, who was apparently misdiagnosed and has since received other medical opinions, is now healthier and promoting the book with Dern. 
"I chose to live," Ladd proclaimed of her condition last weekend at the Los Angeles Times Festival of Books, while calling Dern her "angel" and crediting her daughter with saving her life.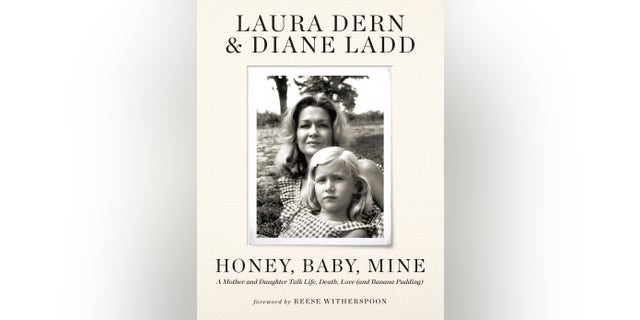 CLICK HERE TO GET THE FOX NEWS APP
Dern added in the book, that she told her mom following the prognosis, "Mom, it's time we told each other everything. We deserve to know each other truly. Let's walk tomorrow, and every day after until you are better. I will record our talks and we will have this forever – our story, saved on these recordings, committed to the page."