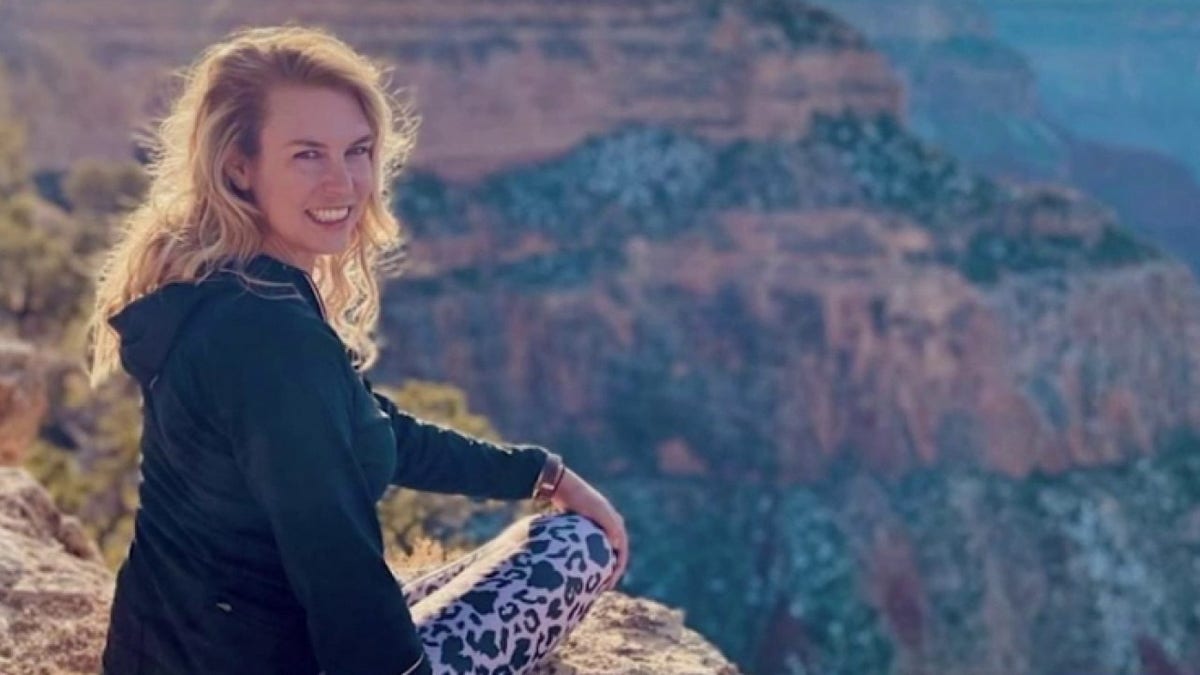 A Los Angeles woman is taking her search for love to social media, offering thousands of dollars to anyone who can help her find a husband. 
Attorney and TikTok content creator Eve Tilley-Coulson joined "America Reports" Thursday to explain the story behind her viral bet and what she is looking for in Mr. Right. 
"The search has been interesting thus far," Tilley-Coulson said. "We've definitely had some people send in emails. I have to kind of figure out and weed through which ones might be serious contenders or not."
TIKTOK AND INSTAGRAM INFLUENCERS TOP LIST OF TRUSTED NEWS SOURCES FOR TODAY'S YOUTH: REPORT
Tilley-Coulson's offer first went viral after she posted a video on TikTok asking the "general public" to join in on what started as a bet with her boss. 
"So I made this bet with my boss like a couple of years ago, and I've now added my best friend, her husband and a couple other friends. But I feel like I'm just going to open it up to the general public because I'm good for it. So the bet slash offer is if you introduce me to my husband and I marry him, I will give you $5,000," she said on TikTok. 
Tilley-Coulson said she thinks of the prize money as a referal fee, hoping friends, family and others who know her can bring good candidates.
"I'm treating it like a referral fee, like any other job where you would have a referral fee. For example, in my own profession as a lawyer, if I bring in another lawyer, I would get a referral fee for bringing them in because they assume that as I'm a decent lawyer, that I would be able to bring in other good candidates. So I kind of assume my friends and my followers who know my personality and know who I am would be able to bring in a good candidate. And if I get down the aisle and we sign our marriage certificate, the $5,000 theirs."
TIKTOK DUO GOES VIRAL FOR THEIR DATING TIPS: 'EXCUSE MY GRANDMA' EXPLORES CHANGING RELATIONSHIP IDEALS
When asked about her type, Tilley-Coulson described her dream guy as "the perfect wedding date."
"He could go dance with my grandmother, take a shot with my brother, work the room, hold his own, but is also going to come check in on me and has good manners. It's kind of that like charismatic chameleon perfect wedding date," she said.
"But on top of that, I am very much into sports and I played soccer my entire life and grew up in the South. So definitely also looking for somebody who has an interest in sports, has an interest in family."
Being 5'10, Tilley-Coulson also added a height requirement for candidates to be taller than her, but she has since lowered it. 
"I'll clarify the height requirement. I'm 5'10 and I have in my past dated men who were a little bit insecure or uncomfortable with the fact that I was 5'10. They were 5'9, 5'8, and they would say, you know, I don't want you to wear heels out with me, etc. So then that made me feel a little insecure about it. Since that, I've kind of narrowed my search to 5'10 or taller. However, I will say all my friends have told me I need to lower it. So for a very prominent man who doesn't mind me in heels, I will go under 5'10."
The Los Angeles-based content creator is not the only romantic looking for love with the help of social media. 
The trend #HelpMeFindHim has over 300 million views on TikTok and features individuals searching the digital universe for romance.
Tilley-Coulson observed the trend and her own search for love is reflective of the post-COVID dating world.
CLICK HERE TO GET THE FOX NEWS APP
"During COVID, I feel like people really relied on the apps as a crutch. You could sit on your couch and swipe through hundreds of people, and there was always somebody hotter, more attractive that offered more, checked off more boxes. And you didn't ever have to face rejection. You didn't have to spend money buying them a drink. You didn't have to really put yourself out there or take any kind of ownership or obligation with it," she said. 
"Since COVID lifted, I feel like people haven't quite figured out how to reintegrate in the dating scene out in public again."