LFO is known for 1999's smash hit "Summer Girls," but over the years, the band has been plagued by loss.
Today, Brad Fischetti is the last surviving member, and he spoke with Fox News Digital about what it was like to lose his bandmates and how his faith played a big role in working through the tragedies.
Rich Cronin, the songwriter and rapper on "Summer Girls," passed away in 2010 after battling leukemia. Devin Lima, the crooner behind another LFO hit, "Girl on TV," died in 2018 from adrenal cancer. Brian "Brizz" Gillis, a band member who left just before their breakout hit, died in March.
Fischetti admitted the recent loss of Gillis was different from losing Cronin and Lima because he hadn't worked with him for 25 years, and while he was "obviously saddened" by his death, it also started some reflection.
LFO FOUNDING MEMBER BRIAN 'BRIZZ' GILLIS DEAD AT 47, THIRD BAND MEMBER TO DIE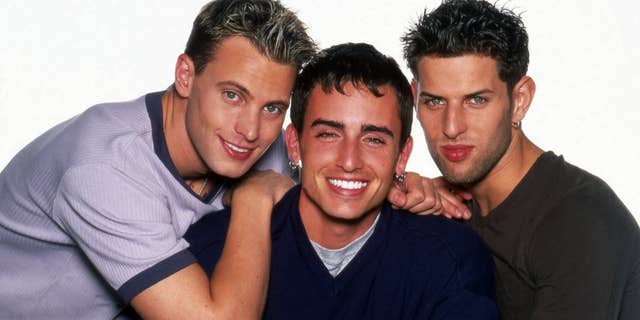 "How is this possible? You know, the LFO story is already tragic. How does another piece of the puzzle fall away?"
"Every story is made up of chapters," he said. "And Brian was a big part of the first two chapters of LFO. And his death really affected me deeply. And for two days I just was sort of in a fog."
He said he connected with some friends who were there for those early days of the band and the same night Gillis died, he texted his therapist. "I was like, 'Hey, I think we need to talk as soon as possible,' you know, because just trying to wrap my head around this story, how another piece is gone. It was really difficult for me for a couple of days and still blows my mind."
"In the early days, we were all pretty faithful guys. I mean, to the point where we gave each other clergy names because Devin and I would bring a Bible."
"But I have always said since the death of Rich and Devin that the LFO story is a tragic story," Fischetti continued. "And so what I'm trying to do in this tragedy is shed light in the darkness. You know, I really do believe that through great struggle comes great grace. 
"And so I think about how those guys would want me to live, what they would want me to do. And we have no control over what happens to us. But we have the ability to respond – and responsibility. And so I choose and have chosen to respond in a positive way to try to bring some peace and some love and some joy into what is a very tragic story."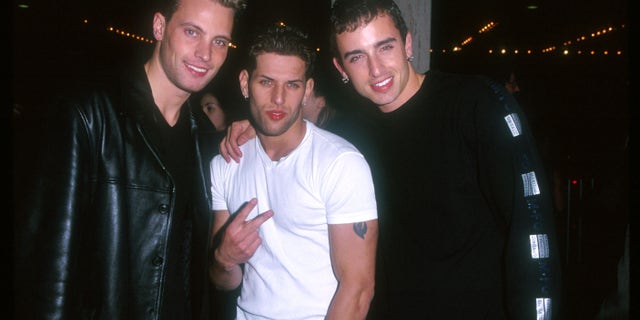 Fischetti said that while he's "always humbled" when fans offer their condolences on those losses, he tries to remind them that his losses are no different from anyone else's and, just as with the tragic story of LFO, he tries to bring light to this topic as well.
"If I can, through my actions and my words, if I can help somebody else to make it out of the darkness, into the light through a loss, then I find that to be a very important job," he said. "And I take it as a great responsibility in my LFO world."
He said he and Lima were "devastated" after Cronin died in 2010: "The one positive was that I still had Devin, and he was my best friend, my bandmate, at the time he was living with me. So, I had him right there. You know, we were able to work through things together."
"When Devin died. I really went into the darkness. It was like somebody pulled the hood over my eyes and I just couldn't find joy in anything. And I remember my wife saying to me one day, 'You got to do something.' You know, at the time, I had five kids; I have six now. But, like, 'You have five kids … you can't live like this. You know, you deserve to be happy.'"
After having that conversation with his wife, he decided to see his doctor, who referred him to a psychiatrist. He also met with his pastor and tried to spend more time with friends, as well as more time making music.
"There's a lot of stuff we just are not possibly meant to understand in this life. And at some point, you just have to put your faith and your trust in God, which is what I do."
"The problem," he explained, "is a lot of us are not vulnerable enough to admit when we need help."
"For me, it was more, it just took sort of a team to get me through the darkness. And I'm very thankful that I did. And I'm thankful that, you know, I had my wife and my kids to think about as well, you know, because if you're alone, I think it's even harder."
Fischetti also spoke a lot about his faith, which he said he believes is "caught, not taught."
"For me, you know, I grew up with a basic faith," he explained to Fox News Digital. "You know, nothing extraordinary. And in the early days, we were all pretty faithful guys. I mean, to the point where we gave each other clergy names because Devin and I would bring a Bible on the road, not that we were living a perfect Christian life, but faith was important to us."
CELEBRITIES SPEAK ON FAITH: HOW RELIGION AFFECTS HOLLYWOOD CAREERS OF CHRIS PRATT, MARK WAHLBERG AND MORE
He admitted that at the peak of LFO's fame, he lost his faith, saying, "When you become your highest authority, trouble ensues."
After a few years of struggling, he turned back to his faith, and while it plays a major role in his life to this day, he's aware that not everyone holds the same beliefs.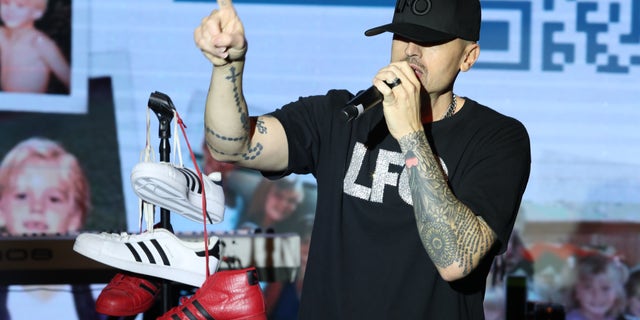 "I'm very, very conscious and aware that you cannot shove faith down somebody's throat. And so what I try to encourage people is, you know, if you're a believer, then hold on strong. You know, if you are wondering, then seek answers. And if you don't believe, just be open enough to the possibilities. And that's what's important to me."
"I'm really excited for anybody who sees God," he said. "But I also know that it's a journey. And there was definitely times in my life where people were trying to encourage me to do so, and I almost would laugh at them. It's not something we can push, but for me … my faith is really important. 
"I believe that by sort of turning my face towards God at a certain point in my life that I've had a much better life for the last … 17, 18 years since I did that. Life is still going to be difficult, you're still going to have trials and tribulations. But I think the closer you get to trying to follow God's will, you know, the better life is, the less egregious your sins are. But we're not perfect, and God doesn't expect us to be perfect."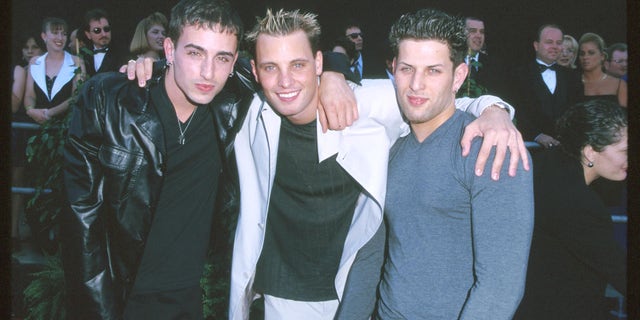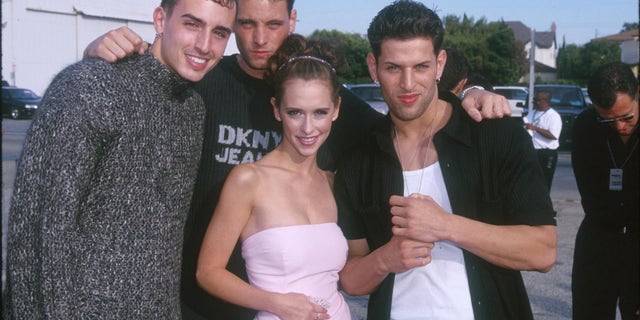 Fischetti added that he feels fortunate to have been able to "hold on tight" to his faith, but that doesn't mean it's all smooth sailing. 
"It doesn't mean I don't go through periods of doubt or concern or 'How is it possible God exists when this happens or that happens?' But I also understand the human condition and understand there are pitfalls of free will," he said. "And I also know there's a lot of stuff we just are not possibly meant to understand in this life. And at some point, you just have to put your faith and your trust in God, which is what I do."
In addition to his faith playing a major role in his personal life, it's also a part of his career – he's been the musical director for his church for the past 10 years.
"The priest called me into his office one day, and he said, 'Listen, when we finish building the church, I want you to start a contemporary Mass.'"
He laughed incredulously at the memory, recalling, "And I was like, 'Me?' I said, 'Oh, I don't like that kind of music. I like traditional church music.'"
"And at the time I was running my record label full time and I didn't know anything about the church or the liturgy, and he really was pushing me. And he's a very big man, 6'8″, and he said, 'No, Brad, it's going to be great.'"
He said that at the time contemporary Christian music consisted of songs like "Kumbaya, My Lord," which wasn't his thing. His pastor insisted, but when he was told that the Mass was going to be on Sunday afternoons, Fischetti responded that he liked to watch football at that time. To that, the pastor just gave him a look.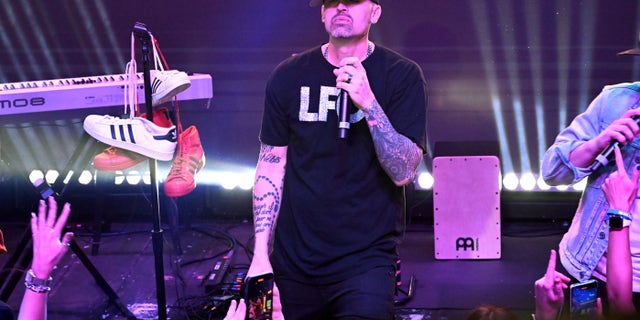 "So, I reluctantly agreed," he said. "I didn't really know anything about Christian music. I didn't know anything about, it's a Catholic church, I didn't know anything about the Catholic liturgy. But, you know, I dug in."
Fischetti explained that he tries to "bring a little something different" to the music for the church, and he laughed, saying, "There's certainly times where people are like, 'Is this really Catholic Church, people clapping their hands?'"
"We always pray before we sing and play, that we realize that music can affect people in a very special, deep and personal way. So, we ask for God to help us sing to the best of our ability, and it's been a tremendous blessing. You know, when you say yes to God, amazing things happen."
In addition to his marriage, raising six children and working on providing the best music he can to his church, Fischetti also tours, doing LFO story shows to honor the legacy of the band he founded with his late friends. He's also part of the Pop 2000 tour, which is hosted by Chris Kirkpatrick from NSYNC and also features bands like O-Town and BBMak.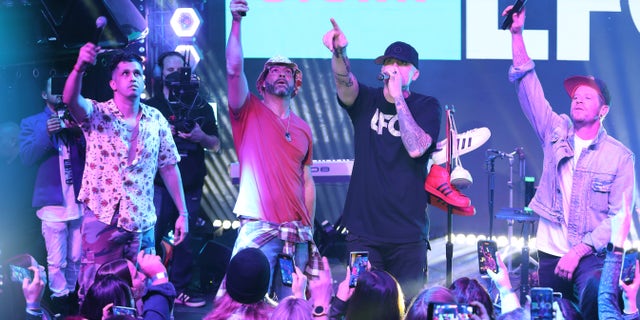 He said he wasn't sure what to expect when he started doing those shows, noting, "When Devin died, I totally put LFO away. I mean, it was hard enough in '17 when we decided to bring LFO back on the road without Rich."
CLICK HERE TO SIGN UP FOR THE ENTERTAINMENT NEWSLETTER
After eventually deciding to give it a shot, he said, "The fans were so gracious, and I've been doing it now for a few years, and it's like I get a chance to meet fans, and they're thanking me, like, 'Thank you for doing this. Thank you for keeping the legacy alive, it's a dream come true.' 
"I said, 'No, I'm thanking you because you could very easily have been like, "Yo, get off the stage. Your bandmates are dead. You shouldn't be there."' But I think people can see with what I'm doing that I'm not seeking to act like I'm now a solo artist, which I never, ever wanted to be, and I don't consider myself to be."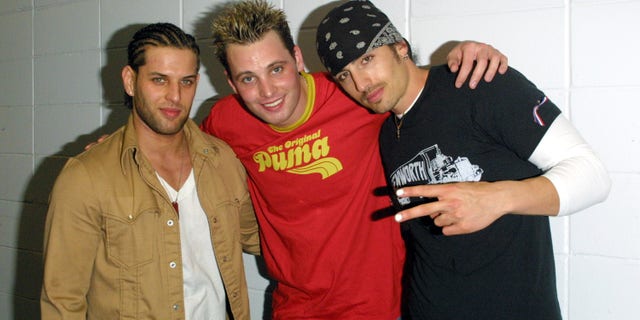 Fischetti said as the "surviving member" it's his mission to honor his bandmates "and nurture the legacy and to bring fans back to a simpler time. You know, when they first discovered LFO, before jobs, before kids, before marriages, before divorces, before financial issues. And so it's been a tremendous experience, a tremendous blessing. The fans have been more supportive than I could ever imagine."
CLICK HERE TO GET THE FOX NEWS APP
When asked what he thought Cronin and Lima would think about the new performances, he said, "I ask them for their prayers all the time. And they both loved LFO, they both loved performing. And so I certainly feel their hand on this because I definitely couldn't do most of what I do without some sort of divine intervention. 
"Like I said, I'm doing my best to honor them. And if I thought that they would not want me to do this, then I wouldn't do it. And so I hope and pray that they're proud of me and realize what my intentions are, and I'm very thankful for the legacy that they left behind."