The head of one of the largest groups helping migrants on the southern border said there is a crisis as record numbers of illegal crossings continue days before Title 42 is set to expire.
Sister Norma Pimentel with Catholic Charities of the Rio Grande Valley said "there wasn't a crisis until now" during an interview Monday. 
"Title 42 is causing a crisis because it's sending the wrong message letting people think that the border is open and everybody can come," she said. "Because of that, we're starting to see a crisis."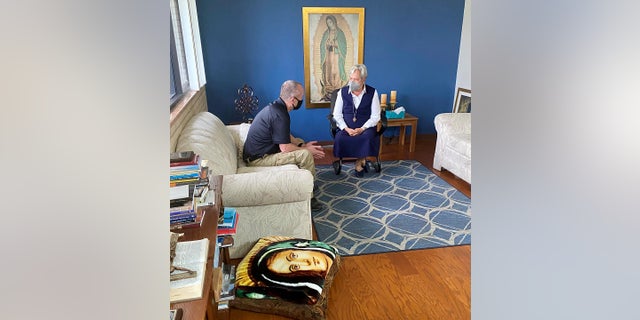 Title 42 is expected to expire on Thursday and a surge of migrants is excepted to accompany the lifting of the Trump-era public health order. The order was implemented in March 2020 in response to the COVID-19 pandemic, and millions of migrants have been rapidly expelled back to Mexico under the order for public health reasons. 
GOP SENATORS URGE BIDEN TO REVERSE TITLE 42 TERMINATION, CITING ESTIMATES OF MIGRANT DELUGE 
In March, 46% of all encounters resulted in a Title 42 expulsion.
In the Texas border city of El Paso, about 2,200 migrants are currently camped or living on the streets a few blocks from major ports of entry that connect El Paso with the Mexican city of Juárez. The city is prepared to open up shelters next week if needed at two vacant school buildings and a civic center.
Homeland Security Secretary Alejandro Mayorkas, last week pleaded with migrants to not come to the border.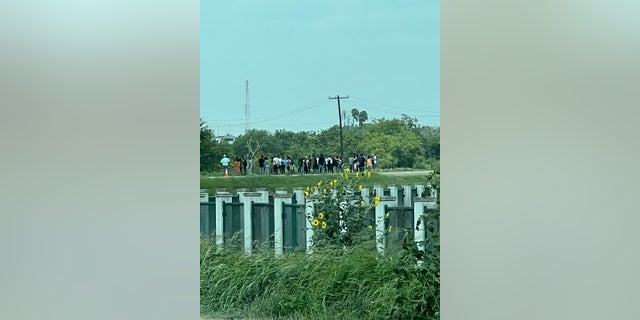 "The border is not open," he said in Brownsville, Texas, alongside U.S. Border Patrol Chief Raul Ortiz. "It has not been open, and it will not be open subsequent to May 11th. And the smugglers who exploit vulnerable migrants are spreading misinformation. They are spreading false information, lies in a way to lure vulnerable people to the southern border and those individuals will only be returned."
White House press secretary Karine Jean-Pierre was criticized last week after she claimed illegal immigration was down by 90% since implementing President Biden's immigration policies despite illegal border crossings hitting record levels several times since he took office. 
The U.S. Border Patrol reported an average of 8,794 apprehensions per day in a three-day span, according to data tweeted by Ortiz on Monday. 
CLICK HERE TO GET THE FOX NEWS APP 
On Monday, Texas Gov. Greg Abbott announced a new Texas Tactical Border Force ahead of the expiration of Title 42. The Texas National Guard said it activated 545 more service members at locations around the state Monday to "reinforce the border mission in anticipation of the end of Title 42 immigration restrictions."
Fox News' Danielle Wallace and Adam Shaw contributed to this report.