Times Square, New York – TIMES SQUARE, NEW YORK – Madison Brooks' mom, Ashley Baustert, texted her daughter that she loved her late Saturday night, Jan. 14, and said, "I'll see you tomorrow."
The two planned to meet at Brooks' student housing the next morning to unload the rest of Brooks' things before she started her sophomore spring semester at LSU. 
Brooks texted her mom back from Reggie's Bar at 11:38 p.m. and said, "I love you with three exclamation points and sent me a picture of her and one of my sorority sister's sons," Baustert told Fox News Digital in an exclusive interview.
About 3.5 hours later, Brooks was hit by a car and lay dying in the middle of a busy Baton Rouge, Louisiana, parkway while the rain poured. First responders rushed her to a local hospital but could not save her. 
AS LSU REELS FROM MADISON BROOKS ALLEGED RAPE AND DEATH, CRIME TORMENTS COLLEGE TOWN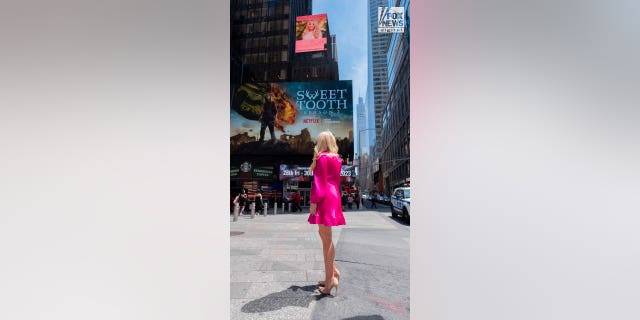 Investigators initially believed the 19-year-old died in a tragic-but-non-criminal car accident, but her mom said, "I immediately knew that foul play was involved."
"I knew something was wrong. I knew something terrible happened," Baustert said. "Based on the circumstances of how she was hit, where she was, the time and her being alone."
MADISON BROOKS DEATH: SECOND SUSPECT IN ALLEGED RAPE OF LSU STUDENT INDICTED
The driver who hit Brooks stayed on scene and immediately called 911, police said. Two other Good Samaritans pulled over and tried to save her life before medial personnel arrived at the scene. 
Her mom raced to the local hospital from her home about 1.5 hours away in Louisiana, Brooks' dad hightailed it from Florida and other family members rushed to the hospital.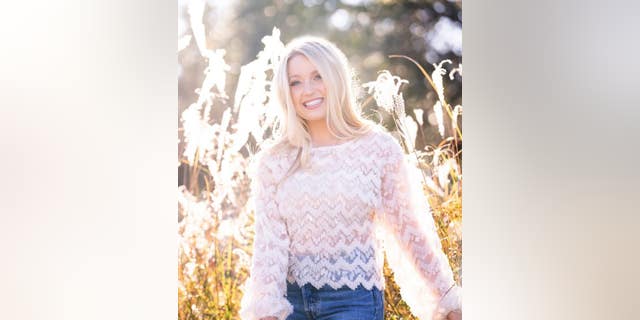 Her parents reached Brooks just in time to say their goodbyes "while she was still breathing," Baustert said. 
"We found out that she's not going to make it, so my first and only priority was spending the last few moments that she had with her," Baustert said. 
MADISON BROOKS: TIMELINE OF LSU STUDENT'S ALLEGED RAPE, DEATH 
Brooks' grandmother, Baustert's mother Mandy LeBlanc, said her focus was on keeping her daughter together. 
"Police were at the hospital when we got there. Cops were outside the door. I wasn't thinking about anything. I was concerned about keeping her stable," LeBlanc said, referring to Baustert.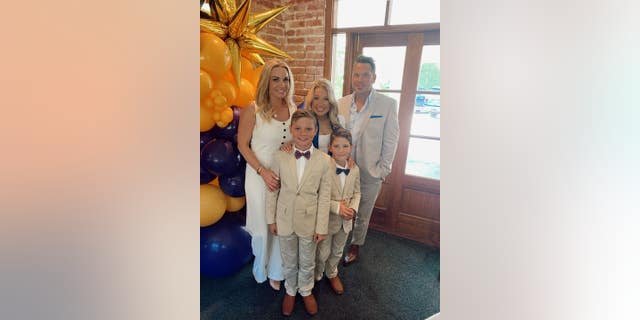 LeBlanc and Baustert's brother eventually made their way to Reggie's Bar in Tigerland, LSU's social hotspot that has become a crime-ridden section of Baton Rouge, to retrieve Brooks' cellphone that she left behind. 
That was a screaming red flag for Baustert and Brooks' family that something bad happened. 
MADISON BROOKS DIED FROM 'TRAUMATIC INJURIES' AFTER GOOD SAMARITANS TRIED TO SAVE HER
"We were like there's no way Madi put herself at three in the morning on the parkway in that neighborhood without her a phone," Baustert said. "Like no one would do that."
After they got Brooks' phone, Baustert's mother's intuition was confirmed, and the case became a criminal investigation. 
FOUR MEN ARRESTED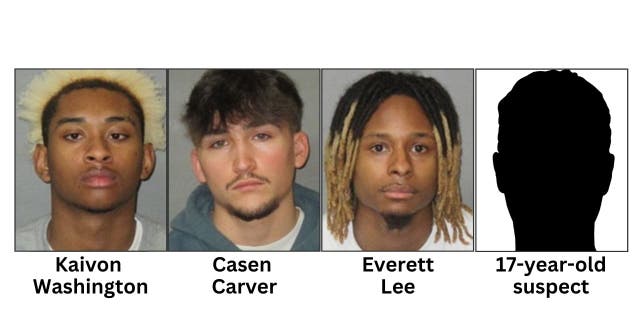 Sometime between Brooks' 11:38 p.m. text to her mom and the 3 a.m. collision on Burbank Highway, police said she was allegedly raped by four men who she met in the bar. 
Desmond Carter, 17, Casen Carver, 18, Everett Lee, 28, and Kaivon Washington, 18, were all arrested in connection with the alleged rape. 
SUSPECT IN LSU STUDENT MADISON BROOKS' ALLEGED RAPE ARRESTED AGAIN, ACCUSED OF THIRD SEX CRIME
After the alleged attack in their car, members of the group pushed her in the back onto the side of Burbank Highway, a busy, four-lane parkway a few miles from the bar, prosecutors allege in criminal complaints. 
Brooks had an alcohol level of .319%, which is almost four times the legal level to drive, according to authorities, and she stumbled into the street where was hit by an oncoming car. 
MADISON BROOKS FOUNDATION BILLBOARD IN TIMES SQUARE
So far, Carter and Carver have been indicted by grand juries on first- and third-degree rape charges, and the 17-year-old Carter will be tried as an adult. 
Lee and Washington are still waiting to be indicted and have been booked on charges of principle to third-degree rape and third-degree rape, respectively. 
MADISON BROOKS TO BE LAID TO REST AS FAMILY VOWS HER 'LIFE AND LEGACY WILL NEVER BE FORGOTTEN'
Washington has also been arrested in connection with two previous rapes. 
The suspects – through their lawyers – have maintained the sex was consensual. One of the defense lawyers, Joe Long, went further, telling reporters during a press conference, "If Ms. Brooks was alive, this would not be a crime."
WATCH MADISON BROOKS' FUNERAL: 
"She would not have complained about it at all," Long said during a press conference. "The only reason it's there is because the understandable anger in the community wants someone to pay for her death. And we understand that, but our clients did not do that."
The details and accusations about what happened between Brooks' 11:38 p.m. text to her mom and the aspiring journalist's untimely death will be argued in criminal court.
MADISON BROOKS REMEMBER IN OBITUARY AS LIVING 'EVERY DAY TO THE FULLEST'
However, every incremental step in the judicial process – like the indictments of two of the suspects on upgraded charges and shuttering Reggie's Bar – are "moments to be thankful for," Baustert said. 
DAYS BEFORE HER DEATH
Rewinding time four days before Brooks died to Thursday, Jan. 12, Baustert said she and her daughter just finished packing.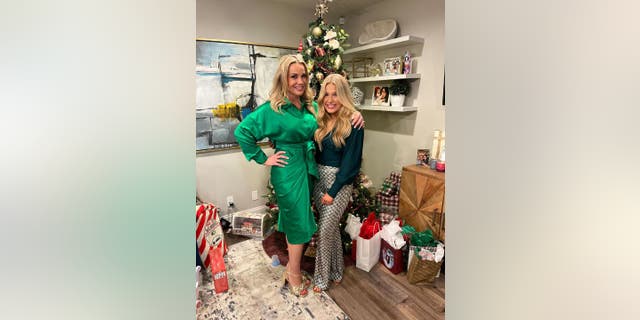 Brooks was studying mass communications, had her eyes set on law school and dreams of anchoring a primetime news show, her mom said. 
Friday afternoon – Jan. 13 – Brooks picked up her 8- and 9-year-old brothers from school and left that evening left to celebrate her friend's birthday on campus.
SLAIN LSU STUDENT MADISON BROOKS DIED 'A HERO,' DONATED KIDNEYS, HEART, SORORITY SAYS
"She was planning on coming back home Saturday to get the rest of her things. I told her, 'You don't need to come back home. I've got everything. I will do it all. I'll meet you on Sunday at 2 p.m. Just enjoy your last weekend before school starts,'" Baustert said. 
Brooks packed a few essentials and ran out of the house to get her friend's birthday cake, but not before kissing everyone goodbye.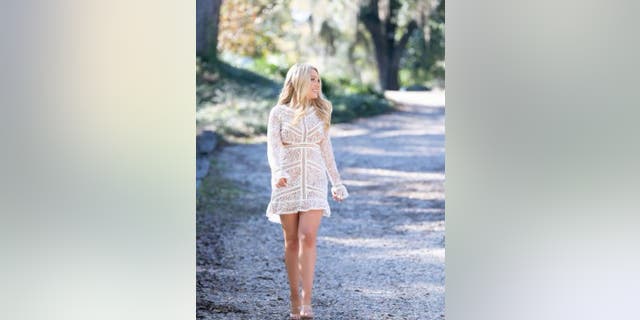 "I kissed her like always did, and said, 'I love you so much. I'll see you on Sunday.' She ran upstairs, where the boys were playing on their PlayStation, and she said, 'I love you, bobs. See you in a couple of days.'"
Then, Brooks was out the door. They touched base again in the Saturday night text exchange. 
MADISON BROOKS DEATH: LEAKED VIDEO OF LSU STUDENT TRIGGERS OUTRAGE
Then came the call that Brooks was hit by a car and likely not going to survive. 
"For a few weeks, the world stopped," Baustert said. "I had to take time to cry, I cried all day long." 
LEAKED SECONDS-LONG CLIP NIGHT BROOKS DIED
She said she learned to "go with it" as part of the grieving process. 
That is her message to parents who find themselves in the same situation. 
"Everybody's grief journey is going to be different," she said. "What you would feel maybe completely different than the way that I feel. We're going to deal with it differently."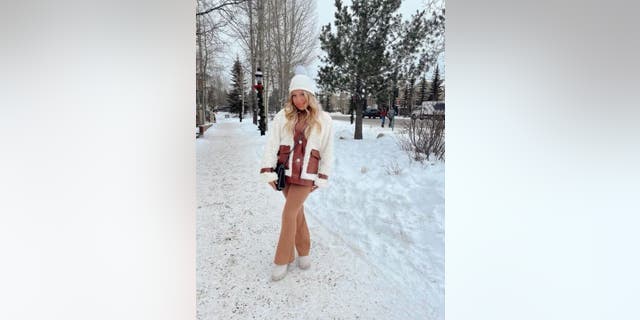 TRUDGING FORWARD 'ONE BABY STEP AT A TIME'
At a certain point, the world has to continue. Baustert has two young boys that she cares for and loves. Her life had to get back on track. 
Part of that included a trip to New York City with her best friend and her mother to "celebrate" what would have been Brooks' 20th birthday. 
MADISON BROOKS' FAMILY 'BLOWN AWAY' BY CLAIMS LSU STUDENT 'WOULD NOT HAVE COMPLAINED' ABOUT ALLEGED RAPE
Almost every birthday, Brooks went on a trip. There was skiing in the Rocky Mountains. There was skydiving over the Grand Canyon. 
They did not have plans for 2023, but Baustert said they knew they were "going to plan a last-minute trip somewhere."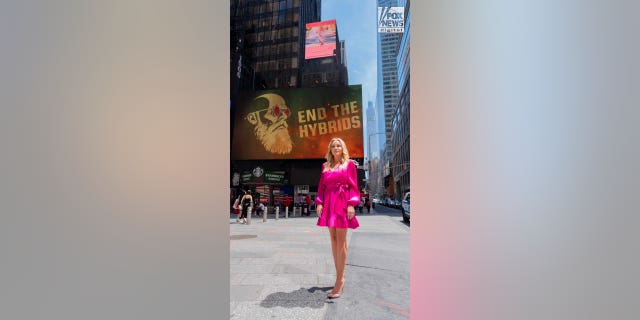 Brooks' birthday was on Sunday, and they commemorated her life and her lasting legacy through the Madison Brooks Foundation with a billboard in Times Square. 
Baustert, LeBlanc and Baustert's best friend, Jenny Reimold, spent Monday afternoon with Fox News Digital, talking about Brooks' life, how they're coping with the loss and checking out the billboard. 
Baustert – in a bright pink dress in honor of Brooks' love for the color – stood a little ahead of her mom and Reimold as she looked up at the Times Square billboard for her daughter.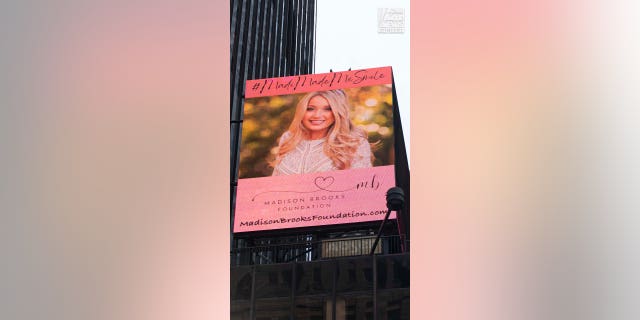 They all watched the 10-second slide show that started with Brooks' photo under the hashtag #MadiMadeMeSmile and the Madison Brooks Foundation website, created in her honor, underneath. 
The next slide says, "Madison Brooks Foundation was gored with goals to provide financial help to those in need."
The third slide is another picture of a smiling Madison Brooks with #MadiMadeMeSmile above and the foundation's website underneath.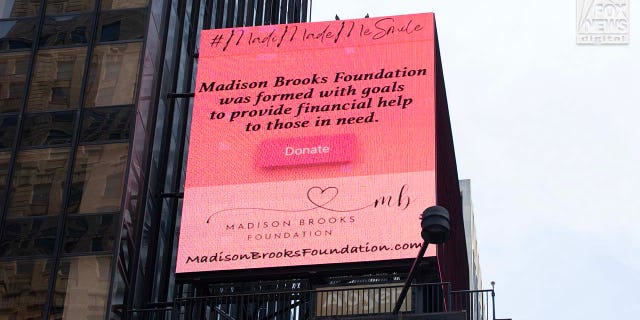 The fourth slide says, "Advocate for the safety of young adults."
The last slide says, "Spread awareness for the gift of organ donation," which Brooks avidly supported. 
CLICK HERE TO GET THE FOX NEWS APP
After she died, her heart valves and kidney were donated. 
"I feel she's with me all the time," Baustert said. "Now, it's about picking up where Madi left off."