As border officials prepare for a migrant surge with the end of Title 42, President Biden has authorized sending 1,500 active-duty troops to the southern border. Many experts fear the actions may be too little, too late. On "America's Newsroom" Wednesday, Texas Lt. Gov. Dan Patrick sounded off on Biden's handling of the border crisis
BIDEN ADMINISTRATION APPROVES SENDING 1,500 US TROOPS TO MEXICO BORDER AS TITLE 42 DEADLINE LOOMS: SOURCES
DAN PATRICK: These troops will be doing very little when they arrive there except be in clerical positions. Let's look at the entire picture. You have a president who doesn't know where he's been, doesn't know where he is or where he's going. A vice president that can't string ten words together for a coherent sentence…and by the way, she's the border czar, a homeland security secretary that continues to tell Congress the border is secure. And then the press secretary who said the other day that border crossings were down 90% while she knew they were sending these National Guard again, who are going to be in support, they can't interact with those crossing illegally. They'll do nothing to stop it. They don't want to stop it. And our poor Border Patrol agents who would like to do their job of law enforcement, they're reduced to being hotel clerks in an all-night hotel with a blinking vacancy sign out there that says everything is free in America. Come and get it. 
…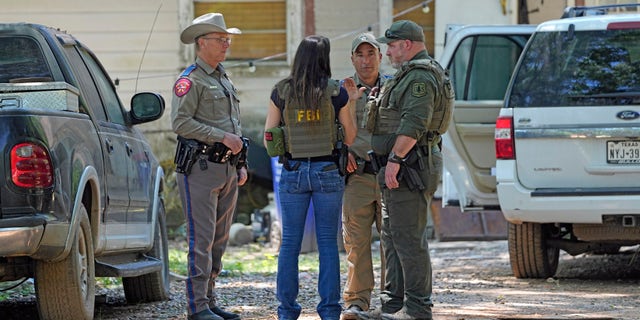 This president has a stone-cold heart. He does not care about the victims. He does not care about these people in San Jacinto County who were killed, five of them, including that nine-year-old … by an illegal who was here, who had been deported many times. In my view, this country has been invaded for years. I've said this on Fox, when I've been with you. And after [Biden's] first term, 10 to 15% of the total population, those who were already here before he came into office and the 10 million plus will be here during his four years, 10 to 15% of the entire population will be in America illegally. That's a plan, and he doesn't care who dies or gets hurt to execute that plan.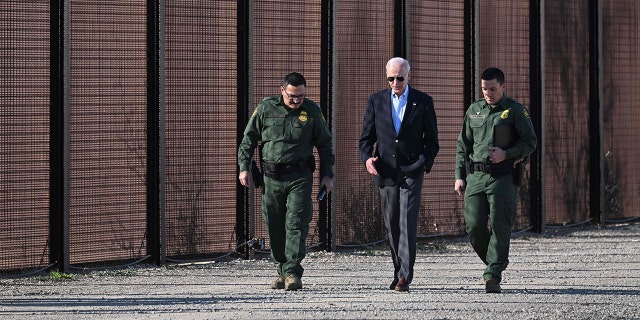 The Biden administration has approved sending 1,500 active-duty U.S. troops to the southern border in the coming days amid concerns that tens of thousands of migrants will surge into the country once Title 42 is lifted, sources tell Fox News. 
The U.S. soldiers will come from a variety of active duty Army units and will serve for 90 days in mostly administrative and transport roles to free up law enforcement and Border Patrol, according to two senior U.S. officials familiar with the deliberations. 
The 90-day deployment is not inconsistent with support to the border going back to the George W. Bush administration, National Security Council spokesman John Kirby said. The Pentagon said the Department of Homeland Security requested the troops, which will arrive as early as May 10.
Title 42 is set to expire May 11. 
Fox News' Jennifer Griffin, Liz Friden and Chris Pandolfo contributed to this report.