Luis Severino is anxious to throw in a rehab start this week with Triple-A Scranton/Wilkes-Barre, but he was candid when he said he believed it should've happened last week.
The New York Yankees thought otherwise.
Severino has been dealing with a lat strain, and the Yankees placed him on the 60-day IL after he suffered it in the final week of spring training. Severino was openly critical of that decision by the Yankees because he thought only three or four starts needed to be missed to recover. 
CLICK HERE FOR MORE SPORTS COVERAGE ON FOXNEWS.COM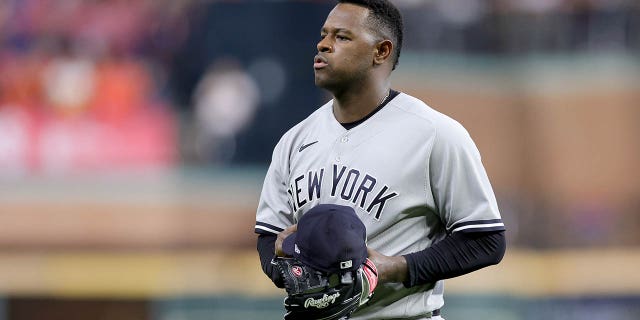 Instead, the number is more like nine or 10 starts that Severino will be missing, depending on how his rehab stint goes in the minors before the Yankees bring him back up.
Speaking with reporters Sunday before the Yankees' series finale with the Tampa Bay Rays, Severino was blunt again when discussing how he threw a simulated game this past Friday instead of starting a rehab assignment.
YANKEES GM BRIAN CASHMAN MAKES PLEA WITH FANS AFTER SLOW START: 'DON'T GIVE UP ON US'
"I think it was unnecessary not to throw in Low-A, but I do whatever they tell me to do," he said via the New York Post. "But I feel good."
Severino reportedly grinned when asked what the Yankees said to him to justify their reasoning, replying, "They tried to, but whatever."
"If I'm the only one who wants something and they don't agree with that, they're not going to let me do something," Severino explained. "But hopefully, for now on, they trust me more and try to let me compete more."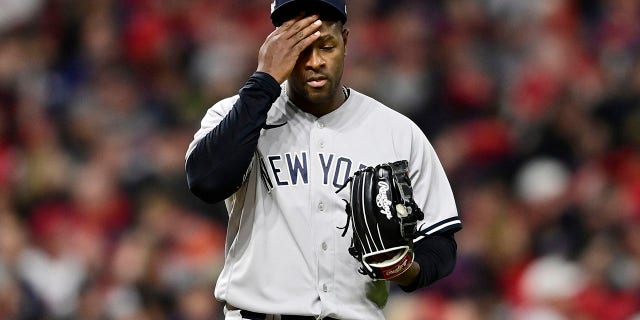 Severino's last few years with the Yankees have been mired with injuries. He had back-to-back All-Star seasons in 2017 and 2018 in which he threw in 31 and 32 starts respectively. New York believed they had their next ace, but he had just three starts from 2019 to 2021 after suffering a shoulder injury, groin injury and needing Tommy John surgery.
Last season, Severino started 19 games, though, pitching to a 3.18 ERA over 102 innings.
The Yankees are just hoping Severino's endurance can return in 2023, which could be the reasoning behind the caution in ramping him up.
But the right-hander is confident he's ready to go and prove to his team that he can return to the rotation.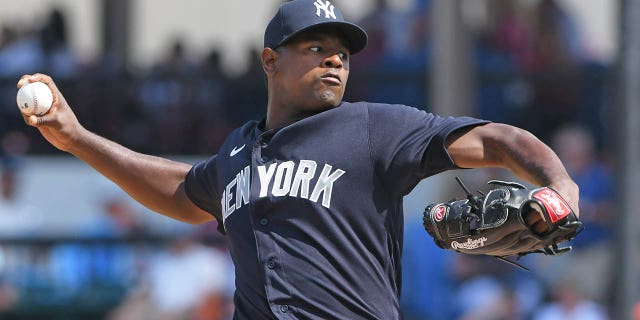 CLICK HERE TO GET THE FOX NEWS APP
If all goes according to plan, Severino is expected back with the Yankees in late May.