The Madrid Open issued an apology Thursday for failing to give the women's doubles finalists an opportunity to speak following the match but did not address other accusations of sexism leveled against the tournament. 
Mutua Madrid Open CEO Gerard Tsobanian issued the statement after winners Victoria Azarenka and Beatriz Haddad Maia and finalists Coco Gauff and Jessica Pegula were not given the opportunity to address spectators following last weekend's final match.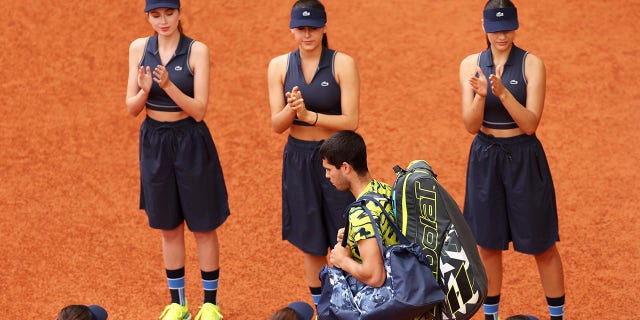 Both the men's and women's singles and the men's doubles were allowed to speak following their respective final matches. 
MADRID OPEN TAKES HEAT OVER BALL CREW OUTFITS AMONG OTHER ISSUES
"We sincerely apologize to all the players and fans who expect more of the Mutua Madrid Open tournament. Not giving our women's doubles finalists the chance to address their fans at the end of the match was unacceptable and we have apologized directly to Victoria, Beatriz, Coco and Jessica," Tsobanian's statement read. 
"We are working internally and with the WTA to review our protocols and are committed to improving our process moving forward. We made a mistake and this will not ever happen again."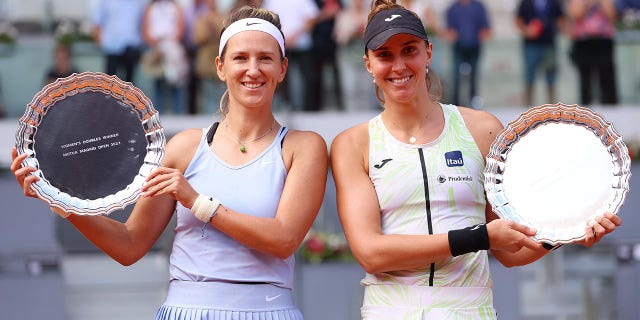 CLICK HERE FOR MORE SPORTS COVERAGE ON FOXNEWS.COM
The statement failed to address other concerns raised during the tournament, like the outfits that the ballgirls wore, which included short skirts and revealing tops, and the disparity in the size of birthday cakes that organizers gave to the tournament's top players.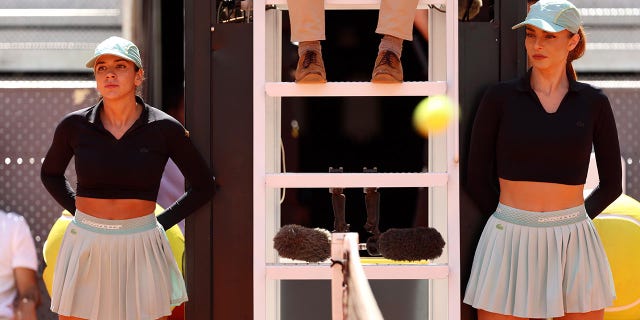 Title defender Carlos Alcaraz was presented with a two-tier cake after his semifinal victory on Friday, while Aryna Sabalenka, the eventual women's champion, received a much smaller cake.
CLICK HERE TO GET THE FOX NEWS APP
The apology was ill-received by some, including Australian tennis player John Millman, who said on Twitter, "It's pretty simple. Show some proper respect. It's the very least they deserve."
The Associated Press contributed to this report.