A man was killed and a woman is fighting for her life in the hospital after a gondola-related accident at a resort in Canada on Sunday.
Authorities said the two were knocked out of a sightseeing gondola at the Mont-Tremblant Ski Resort near Montreal, Quebec, when a piece of equipment struck the car, according to the Associated Press.
The CBC reported that police in Quebec said the accident was caused by a drilling machine but are unsure why the machine was being operated under the gondola and are not ruling out criminal negligence.
CANADA WILDFIRES: TRUDEAU, OTHERS MOURN SECOND FIREFIGHTER DEATH AS SMOKE SPARKS FURTHER US AIR QUALITY ALERTS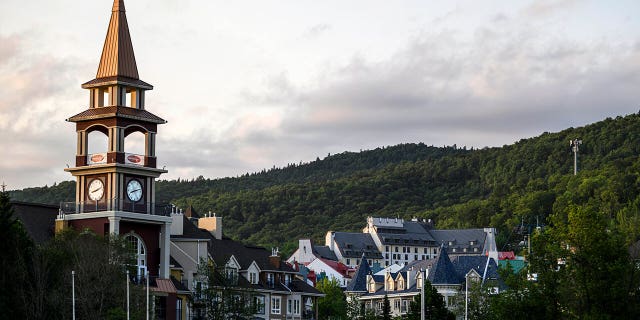 "It was pretty bad," Sûreté du Québec spokesperson Éric Cadotte told the CBC. "The gondola that was struck, there's a part of the gondola that was ripped off and the people had no chance at all, they just fell on the ground at several meters, hitting hard on the ground."
Cadotte described the impact as "very brutal" and questioned why a drilling machine was operating under the gondolas on a Sunday, the CBC reported.
Both the man and the woman were from Ontario and in their 50s, Cadotte told the CBC, noting that the woman remains in critical condition at the hospital.
SUMMER CAMPS BRINGING KIDS INSIDE AS CANADIAN WILDFIRE SMOKE CONTINUES TO POLLUTE UNITED STATES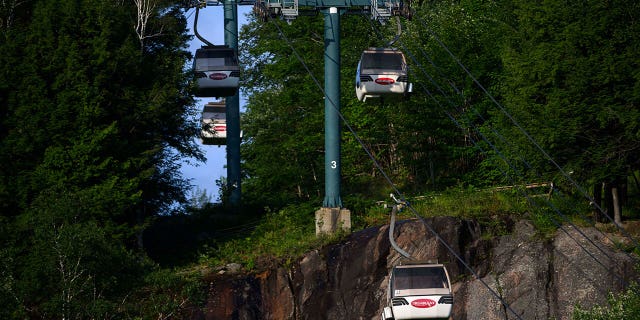 The provincial police are reportedly conducting an investigation and speaking with witnesses, including resort workers and the operator of the drilling machine.
The Tremblant Resort Association said in a Facebook post that activities at the popular resort were suspended following the incident.
CLICK HERE TO GET THE FOX NEWS APP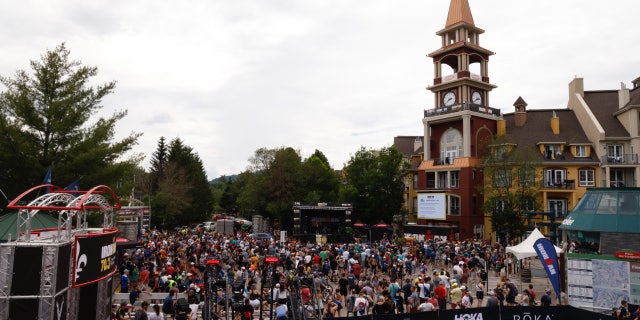 The Tremblant Resort Association confirmed to Fox News Digital that an accident occurred at the resort involving the panoramic gondola and construction machinery operated by a third party.
"It is with deep regret that we confirm, following the announcement by the Sûreté du Québec, that one of the two victims was pronounced deceased, while the other has been transferred to the hospital," a spokesperson said.
"We are saddened by this situation and Station Mont Tremblant offers its most sincere condolences to all those involved," Annique Aird, vice president of sales, marketing and communications said in a statement provided to Fox News Digital.
The Associated Press contributed to this report.