Matt Damon opened up about how his wife Luciana Barroso helped him when he "fell into a depression" on the set of a movie.
During an interview on "Jake's Takes," the 52-year-old actor was asked about the best professional advice that he had ever received from a significant other.
"I think, without naming any particular movies, that sometimes you find yourself in a movie that you know perhaps might not be what you had hoped it would be, and you're still making it," the "Oppenheimer" star said.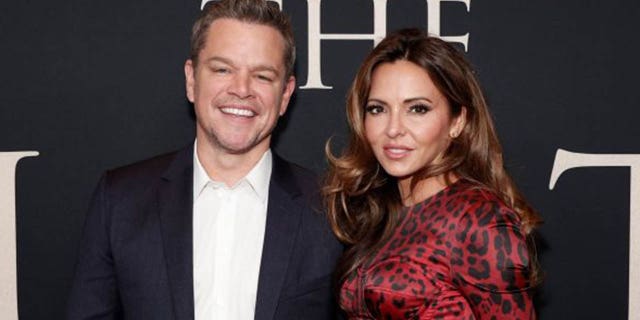 He continued, "Halfway through production and you've still got months to go, and you've taken your family somewhere, and you've inconvenienced them."
MATT DAMON MAKES RARE APPEARANCE WITH DAUGHTERS AS BEN AFFLECK, JENNIFER LOPEZ HEAT UP 'AIR' PREMIERE
"And I remember my wife pulling me up because I fell into a depression about, like, what have I done?"
"And she just said, 'We're here now,'" Damon recalled. "I do pride myself, in a large part because of her, at being a professional actor. And what being a professional actor means is you go and you do the 15-hour day and give it absolutely everything, even in what you know is going to be a losing effort."
Damon and Barroso met while he was in Miami Beach filming his 2003 comedy "Stuck on You." After a day of shooting, a few of the film's crew members persuaded a reluctant Damon to go out to the bars with them. The group ended up at the nightclub Crobar, where Barroso was working as a bartender.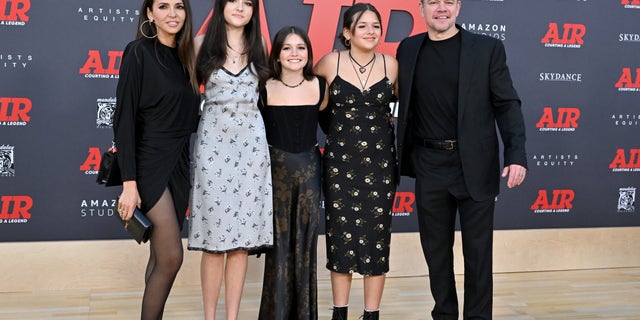 "I literally saw her across a crowded room, literally," Damon recalled during a 2011 appearance on "The Ellen DeGeneres Show." "Eight years and four kids later, that's my life. I don't know how else our paths would've crossed if that didn't happen."
 The couple tied the knot in 2005 and are parents to daughters Isabella, 16, Gia, 14, and Stella, 12. The Oscar winner is also stepfather to Barroso's daughter Alexia, 24, from a previous relationship.
CLICK HERE TO SIGN UP FOR THE ENTERTAINMENT NEWSLETTER
Though Damon didn't name the movie that led to his "depression," he has previously spoken out about filming a movie that he realized was a "turkey" during production.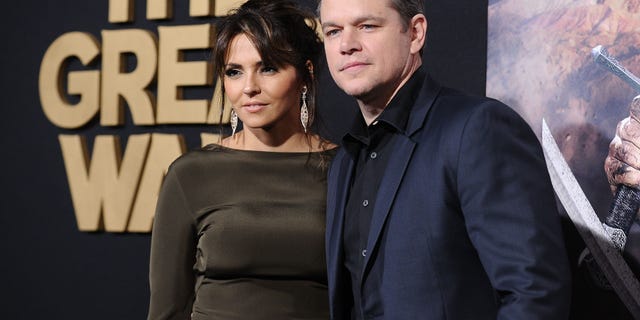 During a 2021 appearance on the "WTF" podcast, Damon reflected on shooting his 2016 monster movie "The Great Wall." The film was a box-office bomb that grossed less than $50 million at the U.S. box office and sits at a dismal 35% on Rotten Tomatoes.
CLICK HERE TO GET THE FOX NEWS APP
"I was like, this is exactly how disasters happen," Damon told host Marc Maron. "It doesn't cohere. It doesn't work as a movie."
"I came to consider that the definition of a professional actor; knowing you're in a turkey and going, 'OK, I've got four more months," he remembered. "It's the up at dawn siege on Hamburger Hill. I am definitely going to die here, but I'm doing it.' That's as s—-y as you can feel creatively, I think. I hope to never have that feeling again,"