President Biden is getting slammed on social media for a joke he made at the media's expense Saturday night at the annual White House Correspondents' Association (WHCA) dinner.
During his speech, the president acknowledged, albeit casually, that his public appearances have left a lot to be desired.
"In a lot of ways this dinner sums up my first two years in office," Biden said. "I'll talk for 10 minutes, take zero questions, and cheerfully walk away." 
Sen. Ted Cruz, R-Texas, responded to the clip by pointing out that the media laughed "because they are on" Biden's team.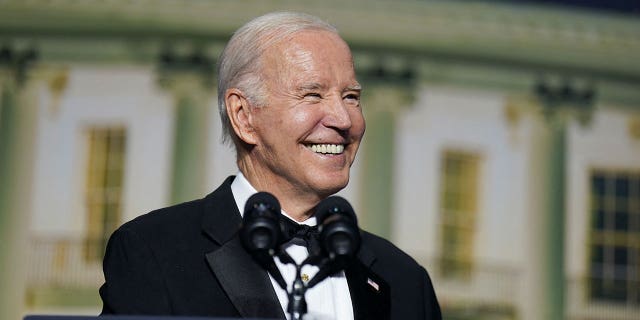 BIDEN BELITTLED FOR USING 'CHEAT SHEET' WITH REPORTER'S QUESTION PRE-WRITTEN ON IT: 'IT'S NO SURPRISE'
Members of the media laughed in the audience, but the joke landed with a thud on social media.
Scott Jennings, a CNN contributor, slammed the president for "mocking the press."
"For the journalists in the room: He wasn't laughing with you, he was laughing at you," Jennings said. "I mean, the reality is, I think he's mocking the press. The guy does not take questions, and he's up there joking about it. And they're clapping, and they're laughing about it."
"I'm pro-reporter, and I think the president should have to talk to these reporters and not mock them," Jennings added.
NPR reporter Tamara Keith, this year's WHCA president, also joked about Biden's elusiveness.
"Every president privately and sometimes publicly bridles at his news coverage, and yet they invite us in and take our questions," she said at the dinner, adding, "though, sir, not as many as we would like."
Biden, who is seeking re-election, held his 24th press conference last week, meaning he's held the fewest news conferences of any president since Ronald Reagan, The New York Times reported. In response to the criticism, a White House official told The Times that Biden had held "nearly 400" question-and-answer sessions, which even the newspaper noted were often "very brief."
"More than any president in recent memory, Mr. Biden, 80, has taken steps to reduce opportunities for journalists to question him in forums where he can offer unscripted answers and they can follow up," The Times reported.
The lack of media access follows now-former White House communications director Kate Bedingfield saying in the early months of the administration that Biden "never shies away from taking questions" and that he is "always willing to take questions."
"The president never shies away from taking questions. I'll let him make a decision if he's going to take questions this afternoon. But you saw he just did a full sit-down interview on this just yesterday. So, he is always willing to take questions and I'll let him decide if he's going to do that after his remarks today," Bedingfield said in August 2021.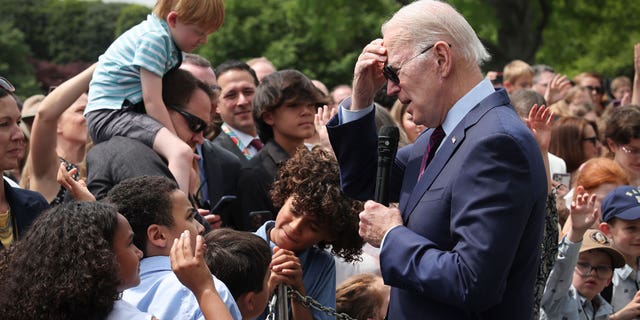 Earlier this month, White House press secretary Karine Jean-Pierre was pressed on whether the White House was "trying to protect" Biden from questions from the media.
"Absolutely not. Absolutely not," Jean-Pierre replied.
"I understand, John. I understand. I understand. I have dealt with this question about three times already. I understand. It is the job of you all to ask this question to me. I totally get that. And that's not a problem at all," she continued.
Biden was slammed on Twitter for joking about dodging the media and avoiding their questions.
CLICK HERE TO GET THE FOX NEWS APP